News
Anna Nordqvist goes low once more, claims her seventh LPGA win at Founders Cup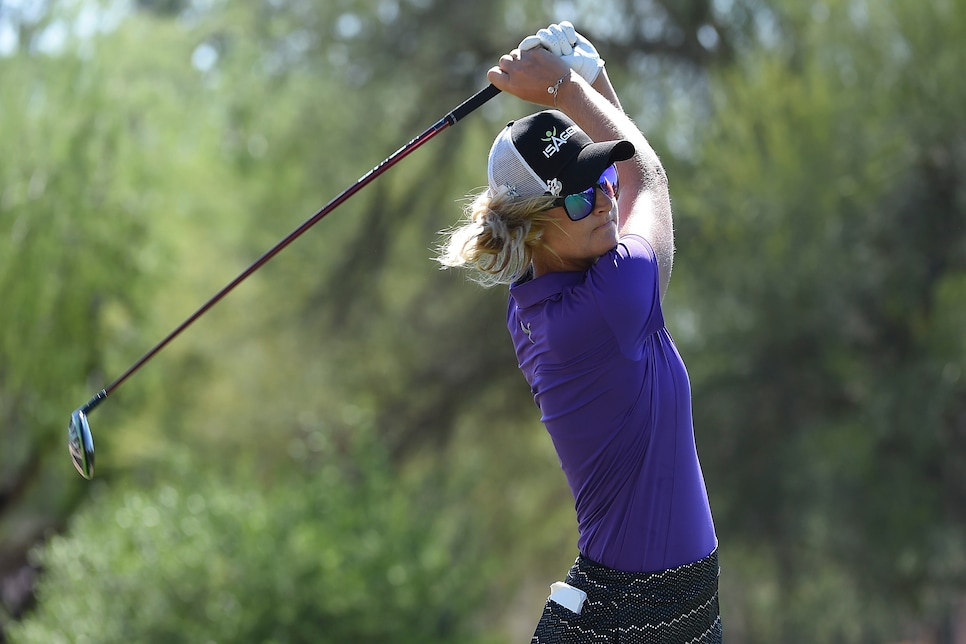 The LPGA's Bank of Hope Founders Cup had our attention from the start this week in Phoenix. A firm, gettable Wildfire Golf Club gave up low scores—many, many low scores—making for a quick-changing leader board and several stand-out rounds.
It looked like it might be more over the same on Sunday. Fifty-six-year-old Juli Inkster shot a 64, one of nine rounds of 66 or better. Nineteen players posted their fourth straight sub-70 round, including eventual winner Anna Nordqvist.
Still, Nordqvist wound up making things interesting by putting her approach shot into a greenside bunker on the par-4 home hole, while Jutanugarn hit her approach to about 12 feet. Nordqvist's third from the sand went long, rolling just off the green. From the fringe, she putted to about 3½ feet, long enough to make it seem like a playoff might actually be a possibility. But Jutanugarn missed her birdie putt and Nordqvist made her bogey, to finish with a Sunday 68 and a 25-under 263 for a two-stroke victory.
The win was Nordqvist's seventh on tour, and the first by a European player in 2017. This title was extra sweet since Nordqvist went to school nearby in Tempe at Arizona State.
"If it wouldn't be for me getting an opportunity to come to Arizona State University about 10 years ago, I wouldn't be here today," said Nordqvist. "This truly still feels like home, even though I'm based in Florida. You know, couldn't think of a better place to be. I'm just so happy to be back. I wasn't even going to play a couple weeks and just ended up adding it last minute. Maybe it was meant to be."