News
Two-time major champ Angel Cabrera extradited to Argentina on assault charges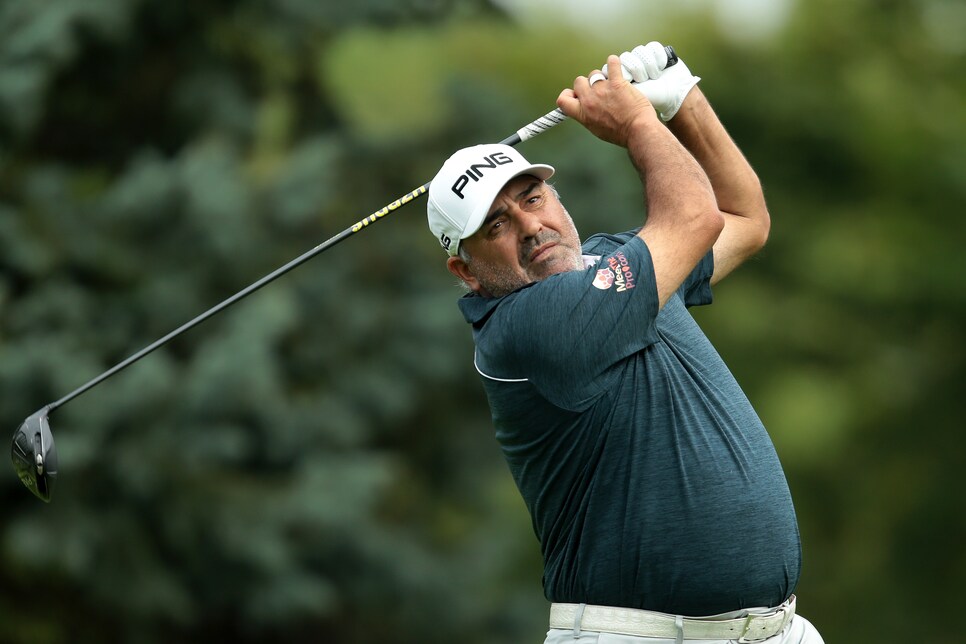 Two-time major champion Angel Cabrera was extradited from Brazil to his homeland of Argentina on Tuesday to face charges of assault against three former female partners.
Cabrera, 51, was arrested in Rio de Janeiro in January on charges of assault, theft, illegal intimidation and repeated disrespect to authorities. He had been on Interpol's "red code" list, which is used to seek the location and arrest of a person wanted by a legal jurisdiction or an international tribunal with a view to his or her extradition.
Cabrera had been on the run from an Argentine case involving assault claims filed by Cecilia Torres Mana, a former girlfriend. Torres Mana's case was joined by Cabrera's former wife, Silva Rivadero, and another former partner Micaela Escudero.
Television networks in Argentina Tuesday showed Cabrera being handed over by authorities near the border city of Puerto Iguazu. Cabrera will be transported on Wednesday to Cordoba, where he will face trial. The trial is expected to begin in July.
Cabrera is widely considered the best golfer Argentina has produced, winning the 2007 U.S. Open at Oakmont and the 2009 Masters. He also finished runner-up at Augusta National in 2013, losing to Adam Scott in a playoff. He is credited with 52 official global wins and four Presidents Cup appearances.
He made nine starts on the PGA Tour Champions in 2020, his last outing in September at the Pure Insurance Championship. He made those visits to the United States without asking for permission from Argentine authorities, as requested due to the investigation. His trips to the U.S. forced prosecutors in Cordoba to issue an international arrest warrant.