News
Report: Angel Cabrera arrested in Brazil for extradition; faces assault charges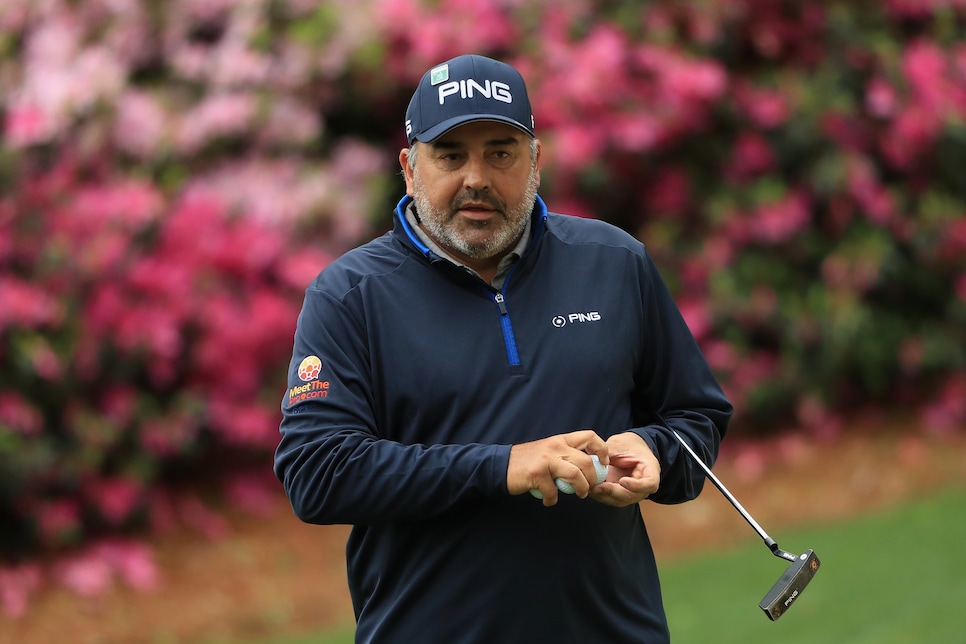 Two-time major champion Angel Cabrera was arrested in Brazil Thursday for extradition to Argentina on charges of assault, theft, illegal intimidation and repeated disrespect to authorities, according to a report by the Associated Press.
Cabrera, 51, was on Interpol's "red code" list, the AP reported, which is used to seek the location and arrest of a person wanted by a legal jurisdiction or an international tribunal with a view to his or her extradition. Earlier this month Argentine media reported that Cabrera was on the run from his homeland. His former wife reportedly filed two charges against Cabrera, and another former partner claimed Cabrera had punched her, threatened her and attempted to run her over with a car.
Clarín, the largest newspaper in Argentina, reports that two other women from past relationships are accusing Cabrera of "beatings and threats."
According to the AP, Brazil's federal police said in a statement that an arrest was made in an upper class area of Rio de Janeiro. The suspect's name was not announced, describing him only as a 51-year-old Argentine. However, the AP reports that two police officers in Rio confirmed that Cabrera was the man arrested.
Cabrera won the 2007 U.S. Open at Oakmont and the 2009 Masters. He also finished runner-up at Augusta National in 2013, losing to Adam Scott in a playoff. Credited with 52 official global wins and four Presidents Cup appearances, Cabrera is widely considered the best golfer Argentina has produced.
Cabrera missed this year's Masters, citing wrist surgery for his withdrawal. He made nine starts on the PGA Tour Champions in 2020, his last outing in September at the Pure Insurance Championship.