The Loop
Andy Sullivan's pairing with two of the tallest tour pros created the perfect photo opportunity
The European Tour lists Andy Sullivan at five feet, nine and 3/4 inches. If that measurement is accurate, Sullivan is just a tad below England's average male height. But it sure didn't appear that way at the Qatar Masters.
For the first two rounds, Sullivan was paired with Chris Wood and Robert Karlsson. Considering all three have represented Europe on the Ryder Cup, it was one of the event's marquee pairings. It also created the perfect photo opportunity.
Sandwiched between the 6-foot-5 Karlsson and the 6-foot-6 Wood, Sullivan looked, well, see for yourself:
Chris Wood even joined the comment section by joking, "And he stood on a box!"
Wood also retweeted this from Andy Sullivan's coach, Jamie Gough:
Not surprisingly, there have been some pretty good responses:
Cheer up, Andy. Those guys just happen to be really tall. And the picture still has nothing on when Gary Player met Yao Ming last year.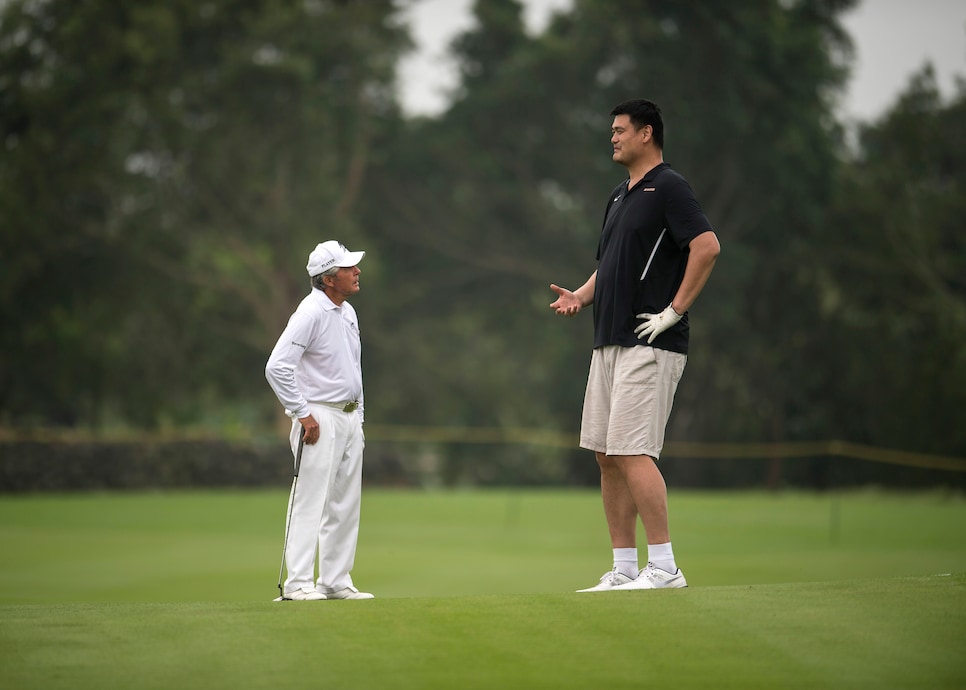 Besides, Sullivan got the last laugh on Friday. He shot 68 to beat his giant playing partners by two and move into a share of the lead.