The Loop
An ugly truth about Jimmy Walker's 2016 season fuels the PGA champ for 2017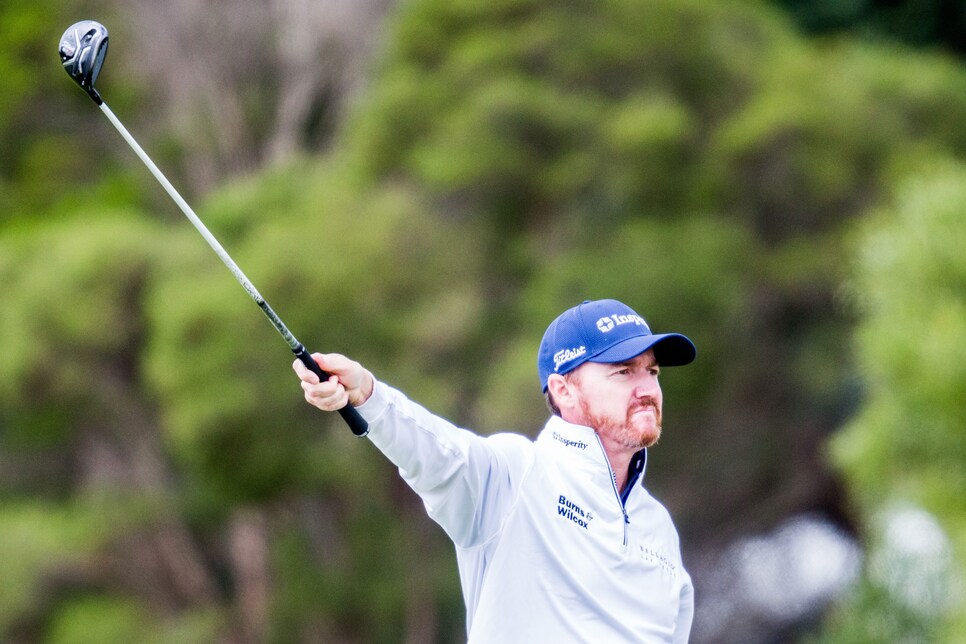 KAPALUA, Hawaii – One of the more powerful golfers on the PGA Tour, Jimmy Walker didn't need to peruse ShotLink to know that he didn't use his primary weapon effectively in 2016. But Walker looked at his stat sheet anyway, knowing one entry was dismal as an overdrawn bank account.
Though he averaged more than 300 yards off the tee, Walker ranked 183rd in driving accuracy, hitting 48 percent of his fairways. It was the only area of his game where he was giving away strokes to the field.
But, again, mining stats for clues to his weaknesses wasn't necessary. Assessing his performance in the PGA Championship at Baltusrol Golf Club, where he held off World No. 1 Jason Day by one stroke to secure his first major title and only win of the season, was sufficient. Walker bludgeoned the Lower Course for a 14-under 266, a performance driven by, well, his driver.
That week Walker hit 34 of 54 fairways, setting him up for an all-around impeccable performance, one that, needless to say, he'd like to reprise with more regularity.
"If you look at that week, I drove the ball exceptionally well, and I putted well. I know when I'm driving it well, the rest of it sort of falls in line. It bleeds into the rest of my game," Walker said Monday at the Plantation Course at Kapalua Resort, where he is one of 32 players competing in this week's SBS Tournament of Champions. "I gain confidence from keeping it on the runway. It propels me to play better and takes a lot of pressure off me."
The lanky Texan, who turns 38 on Jan. 16, is hardly alone in feeling like his game is dictated by his proficiency off the tee. The late Arnold Palmer gained inspiration from well-struck drives, and Jack Nicklaus said his most important club was the driver because it enabled him to separate himself from his peers—in more ways than just distance. Few players today feed off the driver more than FedEx Cup champion Rory McIlroy.
Walker, who has won six times on the PGA Tour, is a solid all-around player, but he doesn't relish recovery shots like Phil Mickelson or Tiger Woods, virtuosos from the tree lines. Walker thrives on point-A-to-point-B precision.
"For me, if I swing the longer clubs well, I know the rest of my game is going to be pretty good," he said. "Everything gets in a nice rhythm. The game just gets a little easier when you drive it well. It's not so much about setting up scoring, but the confidence I get from it. I don't feel like I'm going to make very many bogeys. That's a comfortable feeling."
In whatever minuscule amount of time constitutes an off-season, Walker has been working on tightening up his swing. Too long is wrong. He started concentrating on that fix at the World Cup in Australia, where he teamed with Rickie Fowler to finish tied for second.
"How do you gauge if it's working or not? Go play," Walker said.
Which he is ready to do at Kapalua, despite battling a sinus infection the last 10 days. Walker has broken 70 only twice in eight rounds at the Plantation Course, with a low of 64 in the third round last year when he finished T-10.
"I didn't play much in the fall, and I wasn't ready when I did, and it kind of showed," Walker said. "I was definitely a bit fatigued after the Ryder Cup. But I'm excited to get going."
Yes, well, a new year always brings rejuvenation. It's probably worth noting that the PGA Tour won't offer wider fairways all year.