The Loop
An Australian Open match was (foolishly) played in 156-degree temperatures yesterday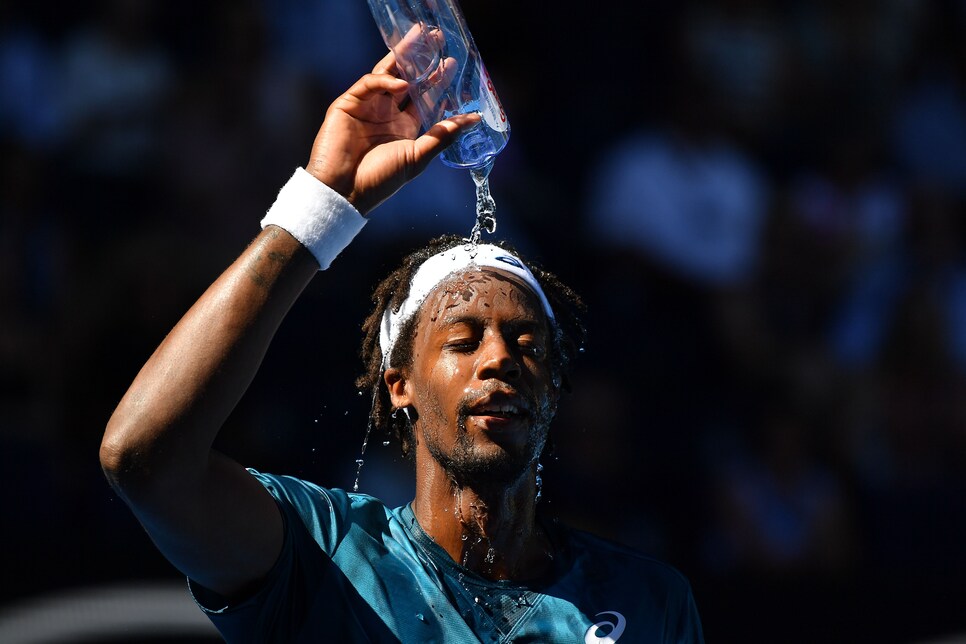 On New Year's Eve 1967, with the temperature hovering around -13 (-48 if you count windchill), the Packers and Cowboys faced off in the what would soon become known as the Ice Bowl—the most extreme collision of sports and Mother Nature in human history. Or at least it was until Wednesday, when Gael Monfils and Novak Djokovic took the court for their Australian Open round of 64 matchup to find the temperature inside Rod Laver Arena an astonishing, egg-frying 156-DEGREES FAHRENHEIT.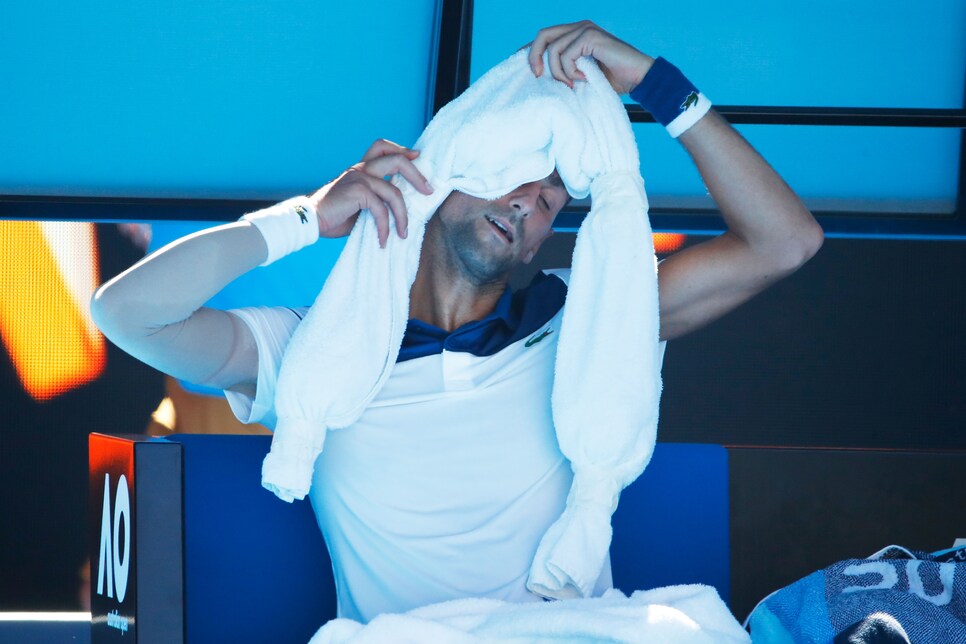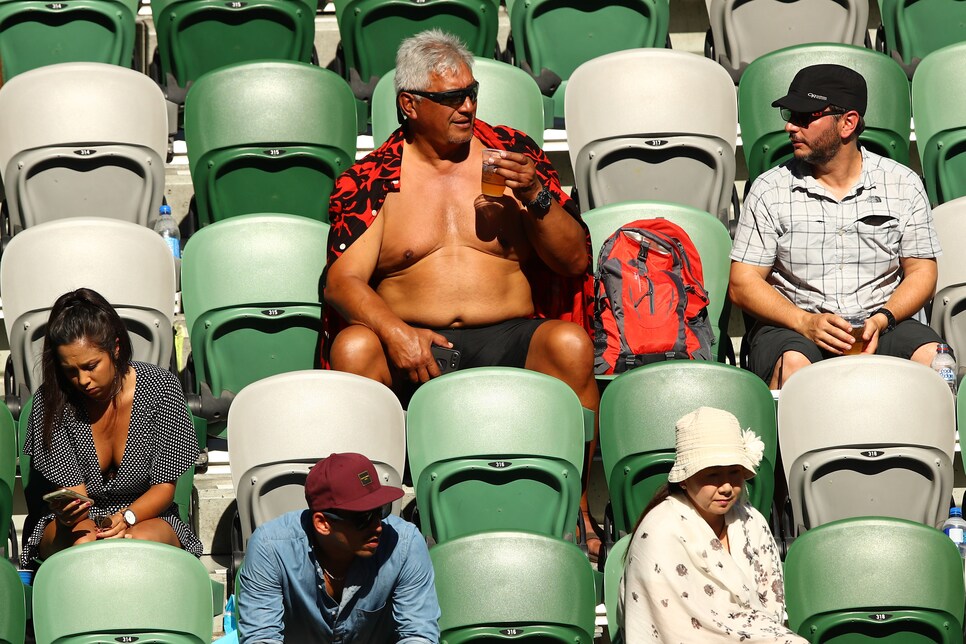 If that sounds like madness to you, well, that's because it is. But despite protest from both the Monfils and Djokovic camps, the match went ahead as planned, with Djokovic eventually outlasting his French compatriot in four sets. Now, most humans have never experienced 156-degree temperatures, let alone chased a little green ball around in them for well over 90 minutes, so it's tough to say exactly what each athlete was feeling, but something approximating hell is probably pretty close. As you can see from the highlights, both players operated at about 70% throughout the match, partly out of exhaustion and partly out of fear of falling on the court surface and searing themselves like a nice piece of ahi.
So is this the new benchmark for ridiculous show-must-go-on sports stupidity? We're sure an Indian Premier League cricket match or some god-forsaken stage of the Dakar Rally has it beat, but for now we feel comfortable anointing this The Worst Sports Weather Ever (working title). Before we leave our Northern Hemisphere readers to the suddenly inviting embrace of winter, however, let's give a shoutout to all the ball boys and girls who hung tough during this match and didn't have an ice bath and a G&T waiting for them at the Melbourne Four Seasons like The Joker.