The Loop
American hero: Europeans challenge -- and lose -- to Ryder Cup heckler in putting contest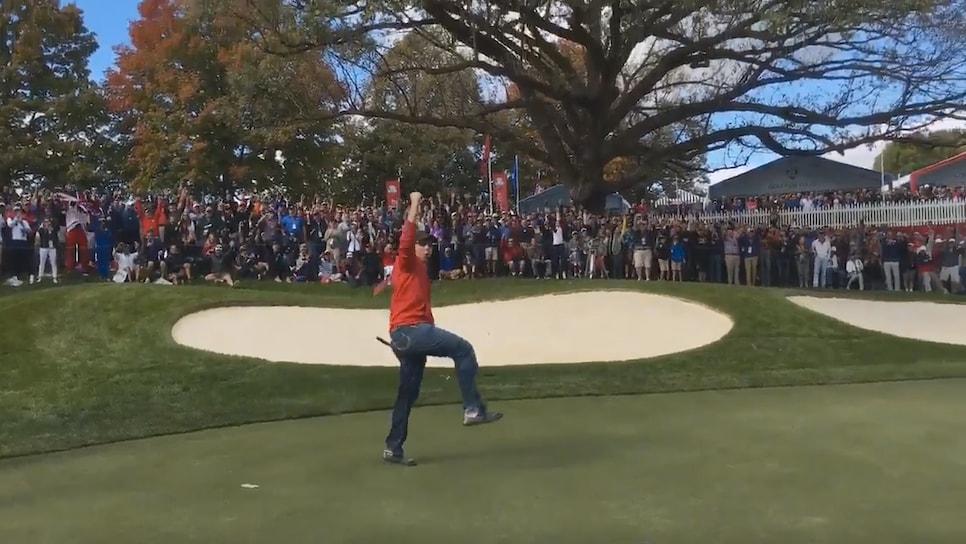 Forget the fighting words from Davis Love III or Johnny Miller. The first U.S. blow to the Europeans at the 2016 Ryder Cup was delivered by a fan.
During the team's final practice round at Hazeltine, a heckler called out Rory McIlroy and Andy Sullivan for missing multiple putts at the sixth green. Henrik Stenson, a noted prankster, pulled the fan from the crowd to see if he could do any better. Justin Rose threw down $100 to literally see if the guy could put money where his mouth is.
And damned if the fan didn't hole the hell out of the putt:
The heckler, named David Johnson, told reporters afterwards, "I closed my eyes, swallowed my puke, and hit the putt. It happened to go in."
Is it too late to put this cat on the American squad?