Fantasy Advice
American Express DFS picks 2022: Why I'm optimistic about Rickie Fowler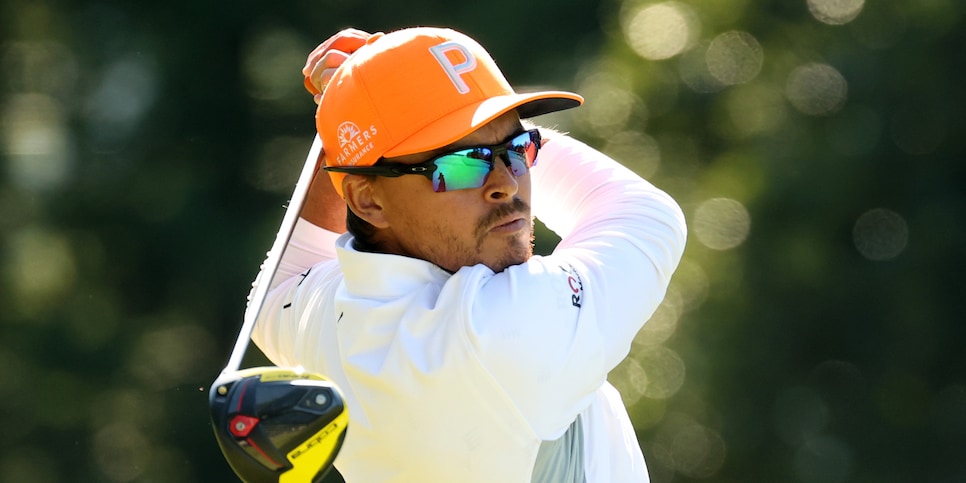 The PGA Tour's California swing begins this week with The American Express, and the event's typical three-course rotation is back (without amateurs playing last year the event was just held on PGA West's Stadium and Nicklaus Tournament courses). Returning to the rotation is La Quinta Country Club, which was the easiest course on tour in 2020. The three courses have varied in difficulty over the years but generally offer plenty of scoring opportunities.
With the three-course rotation, it means that the cut won't be made until 54 holes have been completed. That extra "guaranteed" round should allow you to be a bit riskier with your lineups. Missing the cut and one round of potential fantasy points is not nearly as detrimental as other weeks.
Here are my favorite plays (and fades) in each price range this week in the desert.
Our expert's American Express 2022 DFS picks:
Price range: $9,000 and above
High Upside: Scottie Scheffler ($10,600 DraftKings | $11,500 FanDuel)
It seems like we are on the verge of Scheffler's first PGA Tour victory. His past four starts have produced three top-five finishes, and he finished third at this event two years ago. His style of play has been incredibly sustaining, gaining strokes from tee-to-green in 16 of his past 19 starts, per the RickRunGood.com golf database. It's just a matter of time before Scheffler breaks through.
Safest Option: Jon Rahm ($11,300 DraftKings | $12,100 FanDuel)
Let's be clear, Rahm is the best player on Earth, and it's not particularly close. Over his past 50 rounds, Rahm is gaining 2.3 strokes to the field per round. The next closest golfer, Patrick Cantlay, sits at 1.48 per round during the same timeframe. The gap from Rahm to Cantlay is the same as Cantlay (No. 2) to Will Zalatoris (No. 53). Combine that with Rahm's stellar tournament history (sixth, win, T-34), and you've got a recipe for Rahm being in contention once again.
Most Likely To Disappoint: Russell Henley ($9,000 DraftKings | $10,500 FanDuel)
Henley was five shots clear of Hideki Matsuyama as he made the turn on Sunday, but he was eventually tracked down and beaten in a playoff. You have to wonder whether that emotional week will take its toll on Henley, who has struggled historically at this event. He's played The American Express on six occasions, with four missed cuts and a T-49 as his best finish.
Pick To Win: Patrick Cantlay ($10,900 DraftKings | $11,900 FanDuel)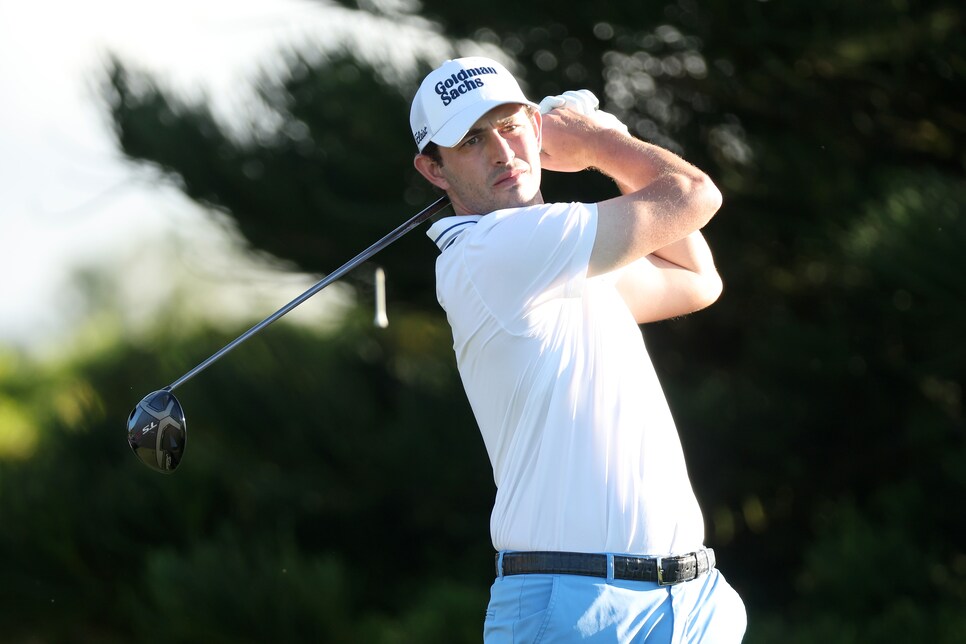 If not for Jon Rahm, we'd be touting Cantlay as the best player on tour. Fresh off four victories last season and he began his 2022 with a fourth-place finish at the Sentry Tournament of Champions. Since 2019, Cantlay has played this event three times, T-9 in 2019 and a runner-up finish last year that featured a Sunday 61, the course record.
High Upside: Alex Noren ($8,400 DraftKings | $10,000 FanDuel)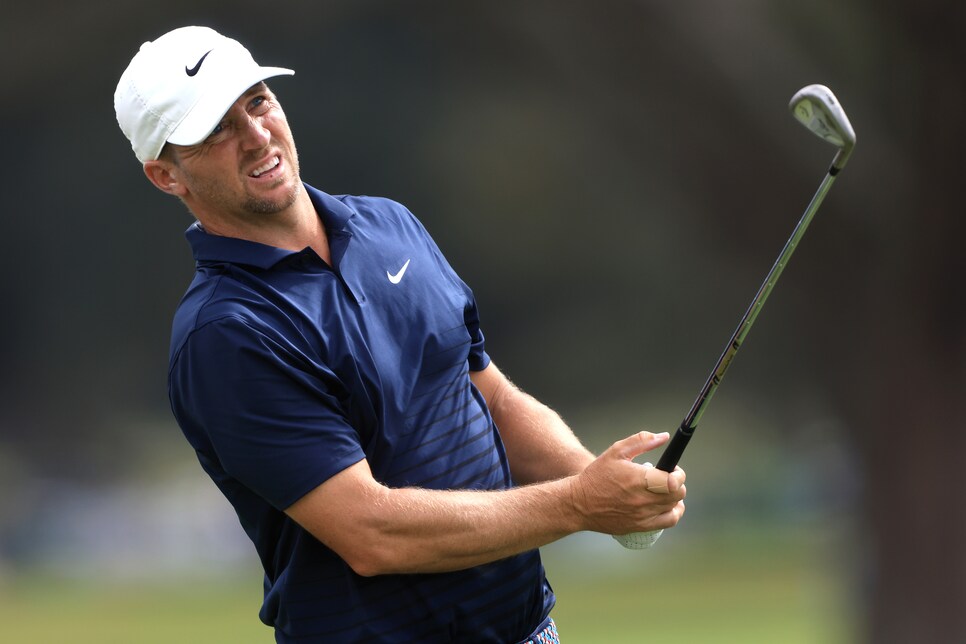 Noren missed the cut in his final event of 2021, the RSM Classic, which marked his lone missed cut over his final nine starts. During that stretch, he notched five top-20 finishes, with two of them coming in the PGA Tour playoffs. Noren should be well-rested and will welcome a field that is significantly weaker than where he notched his best finishes last year.
Safest Option: Cameron Tringale ($8,900 DraftKings | $10,200 FanDuel)
Tringale seems to be in contention often but hasn't been able to earn that elusive PGA Tour victory. That hasn't stopped him from piling up great finishes, including seven top-20 finishes in his past 12 starts—highlighted by a runner-up at the Zozo Championship and T-7 at the Houston Open. His well-rounded game is suited for countless appearances on the first two pages of the leader board.
Most Likely To Disappoint: Carlos Ortiz ($8,200, DraftKings | $9,800 FanDuel)
Ortiz has flashed a bit of upside, but he's simply priced too high in this field. Over his past 50 rounds, Ortiz has been tour average (gaining just 0.08 strokes per round). That means he's the 89th-ranked player in this field (of 144) during that span, per the RickRunGood.com golf database. The numbers would be even more dire without the runner-up finish at Mayakoba, his only top 10 in nearly a year.
Pick To Win: Rickie Fowler ($8,500 DraftKings | $10,100 FanDuel)
Hear me out, Fowler has not been nearly as bad as you think he's been. There's a "Weighted Strokes Gained" metric on RickRunGood.com that takes the raw data and combines it with the Strength of Field to better analyze each golfer. Over the past 50 rounds, Fowler is the 12th-best golfer in this field in Weighed Strokes Gained, ahead of elite golfers like Tony Finau and Will Zalatoris. With a few decent results at The American Express over the years, it would be no surprise to see him pop this week.
High Upside: Luke List ($8,000 DraftKings | $9,600 FanDuel)
List didn't want the fall schedule to end, wrapping that portion of his season with a T-11 at the Houston Open and T-10 at the RSM Classic. He notched three top-15 finishes and four top-20s in the fall and was one of the better ball-strikers on tour during that run. His success will often lie with his putter, going as far as the flat stick allows him.
Safest Option: Adam Long ($7,600 DraftKings | $9,100 FanDuel)
Long was the unlikely winner of this event in 2019, but his game is actually in much better shape now than it was when he was then. He'll enter this week having made the cut in five of his past six starts. All six of those finishes are inside the top 30, and his past four are all top 25s.
Most Likely To Disappoint: Adam Hadwin ($7,900 DraftKings | $9,500 FanDuel)
It's always enticing to back Hadwin, who has been phenomenal at this event over the years. Not only does he have three top-three finishes in his past four appearances here, but he also shot a 59 in 2017 that will live in everyone's memory bank. Unfortunately for Hadwin, he's been fighting his game for the past 12 months. He routinely lost strokes off-the-tee and on approach for the entirety of 2021. This will be a situation where most will overpay the tournament history despite the lack of recent form.
Pick To Win: Michael Thompson ($7,500 DraftKings | $8,00 FanDuel)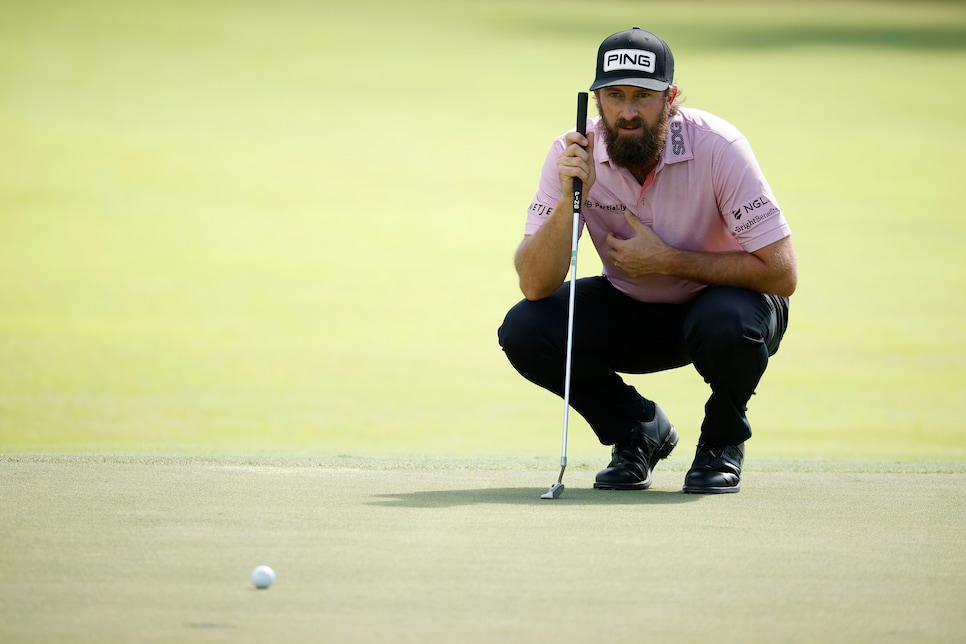 Thompson was excellent last week in Honolulu, finishing T-5. Not only was it a great finish, but he also gained 6.52 strokes on approach, the third-most in the field. Thompson finished 2021 by making eight of his past nine cuts, so the game certainly seems to be trending in the right direction.
High Upside: Peter Uihlein ($6,400 DraftKings | $7,100 FanDuel)
Uihlein had a great season on the Korn Ferry Tour in 2021, earning a T-6 in July and a T-2 in August as that season came to a close. He's shown the ability to get hot and fly up the leader board when everything is clicking. He'll need to lean on his flat stick this week, but he seems more capable of a top 10 than his similarly priced peers.
Safest Option: Hudson Swafford ($6,700 DraftKings | $7,600 FanDuel)
Every single Georgia Bulldog (10 of them!) made the cut last week in Honolulu. Swafford found his way to the weekend by gaining strokes off-the-tee and on approach, which is the blueprint you'd like to see. He needs to clean up his short game, but he'll be able to lean on his winning vibes from his victory at this event in 2017.
Most Likely To Disappoint: Zach Johnson ($6,900 DraftKings |$7,900 FanDuel)
The path to success for Johnson seems to be narrowing. His past 18 events have produced 10 missed cuts and one top-25 finish. He's losing strokes tee-to-green on a weekly basis, and the putter hasn't been good enough to bail him out. That's a recipe for disaster on the PGA Tour.
Pick To Win: Dylan Wu ($6,900 DraftKings | $7,700 FanDuel)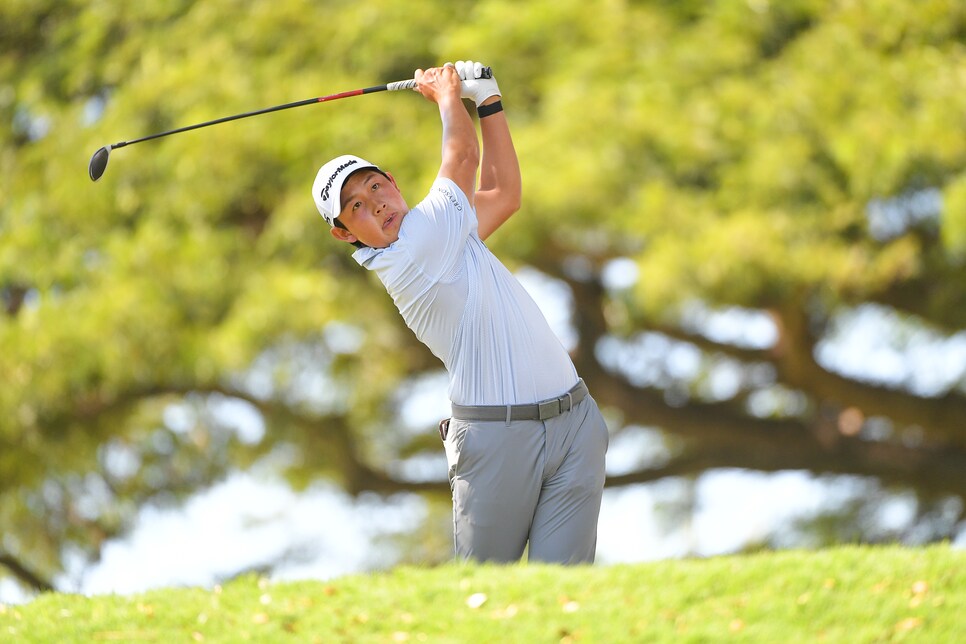 Wu was pretty darn good last week in Honolulu, finishing T-20 and gaining 5.42 strokes on approach. In fact, from tee-to-green, he gained 7.11 strokes on the field, the seventh-best mark in the field. Wu is taking the leap from the Korn Ferry Tour this season and has only missed one cut in five PGA Tour events. He's showing us that he's here to stay.