Gambling
American Express 2021 DFS picks: Will Rickie Fowler's bounce-back start this week?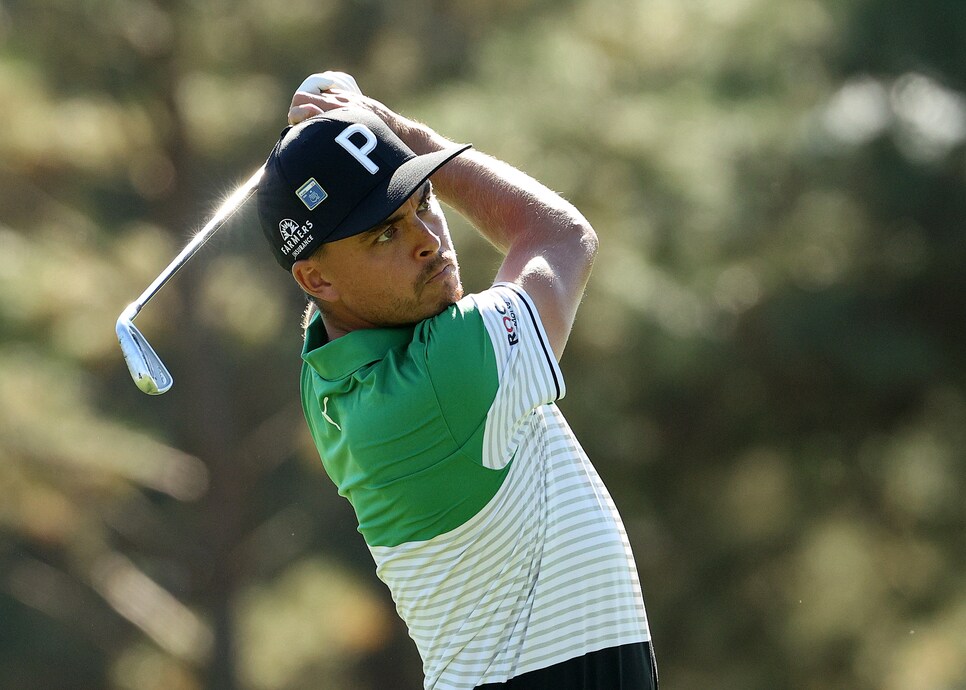 This week's 2021 American Express will look especially different than previous editions. First, the usual three-course rotation has been trimmed to two courses—La Quinta Country Club is out. And the typical pro-am part of the event, which has been held every year in the desert since 1960.
The competitors will play PGA West's Nicklaus Tournament course once and the Stadium Course the remaining rounds. That actually works in our favor, since ShotLink data is not available at the Nicklaus Tournament course or La Quinta. So we could perhaps look closer at our data from this event, which will show performance at the Stadium Course, where players will tee it up three times instead of two (if they make the cut).
One interesting name other than the ones I mention below is Abraham Ancer. Ancer finished second here last year and was second only to Grayson Murray in strokes gained/tee to green. Though he burned people at the Sony Open (myself included), he could be an especially interesting bounce-back play, considering his stats were so good here in 2020—and people might feel burned by him.
Here are my favorite plays (and a couple golfers most likely to disappoint) in each price range for the 2021 American Express.
Price range: $9,000 and higher
High Upside: Sungjae Im ($9,900 DraftKings | $11,100 FanDuel)
Im lost more than three strokes on approach last week in Honolulu, his worst performance on approach since the BMW Championship at the end of last year. Considering that he's gained strokes in that category in seven of his 10 starts since then, it's unlikely he has another poor ball-striking week. Even with that uncharacteristic approach number, he still made the cut, which proves how high his floor really is. If he can rekindle his good vibes at this event, finishing T-12 and T-10 in his only two trips, the sky is the limit!
Safest Option: Patrick Cantlay ($11,100 DraftKings | $11,800 FanDuel)
With Jon Rahm pulling out of this field, Cantlay becomes the pseudo favorite to win this event. He's in the midst of an excellent stretch of golf that includes a victory at the Zozo Championship along with a T-17 at the Masters and T-13 at the Tournament of Champions. He's been as solid as they come, missing only one cut in his last 32. To put that into perspective, he has twice as many wins (two) as he does missed cuts (one) in that stretch.
Most Likely To Disappoint: Rickie Fowler ($9,300 DraftKings | $10,700 FanDuel)
Fowler is one of the biggest question marks heading into 2021. His last top-10 came at this event last year, and even that felt disappointing. He was the leader at the 36-hole mark before fading to a T-10 finish. More concerning for Fowler, he hasn't had one specific area that needs improvement. Some weeks he is loose with the driver and others he struggles to make putts. I'll continue to proceed with caution until Fowler can give us reasons to be optimistic.
Pick To Win: Matthew Wolff ($9,700 DraftKings | $11,000 FanDuel)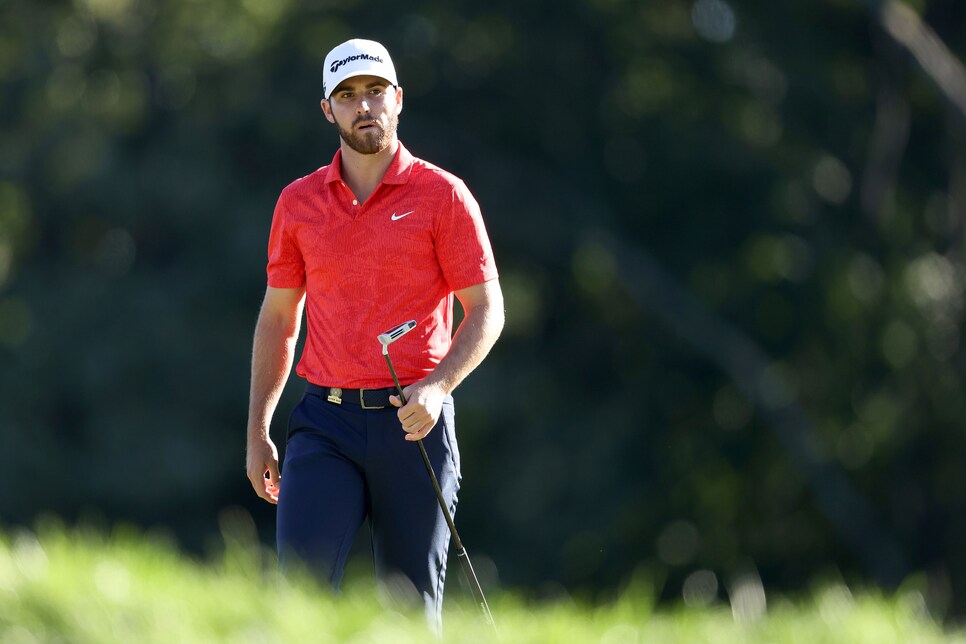 I cannot wait to see how Wolff kicks off his 2021 campaign. If it's anything like the second half of 2020, we are in for a treat. Over his past 13 events, he had three runner-up finishes and finished inside the top 15 more than half the time. His skill-set should work wonders around the California desert. He can bomb it off the tee and make plenty of birdies to contend with anyone in this field.
High Upside: Paul Casey ($8,700 DraftKings | $10,500 FanDuel)
Casey noted how tired he was after playing seven straight weeks at the end of 2020. His results might not have shown it, considering he finished T-2 at the PGA Championship and had top-20s at the BMW Championship and U.S. Open. He should be well-rested considering we haven't seen him play competitively since the Masters, but Casey is still an excellent iron player who will need to salvage strokes on the greens to contend. If he can be an average putter this week, Casey will be on the first page of the leader board.
Safest Option: Russell Henley ($9,000 DraftKings | FanDuel pricing N/A)
Henley was stuck in neutral for the majority of his Sunday round at the Sony Open, but he still earned a T-11 finish while finishing seventh in the field in strokes gained/tee to green. His skill-set of being an excellent ball-striker is one that translates to every course on the PGA Tour. Now, he's missed the cut in his past three trips to this event, but his lead-in form has never been anything close to where he is at now. He has four top-10 finishes in his last 10 starts and has missed only one cut in that stretch.
Most Likely To Disappoint: Si Woo Kim ($8,200 DraftKings |$9,900 FanDuel)
Si Woo Kim is an enigma. You never know what to expect from him on a weekly or even daily basis. He flashed brilliance at times last week, before settling into a T-25 finish. His even-par 70 in Round 2 really set him back considering how low the scoring was last week. Kim will need to exorcise some demons when he returns to The American Express. Kim shot an 87, yes you read that right, in the opening round last year before withdrawing.
Pick To Win: Sam Burns ($8,300 DraftKings | $10,300 FanDuel)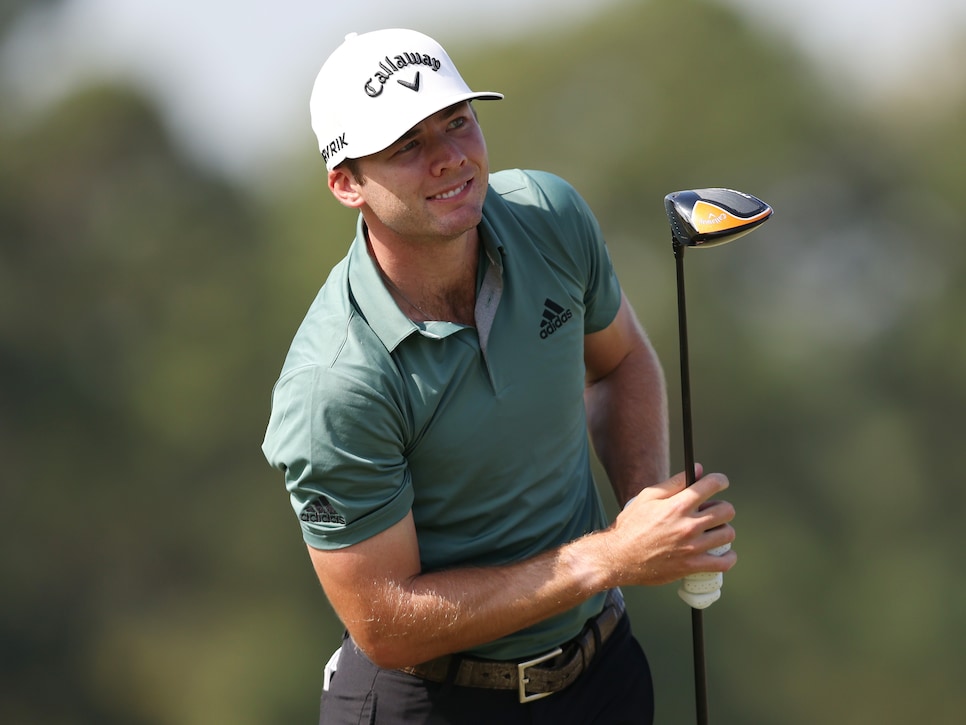 Burns has everything you'd expect from a golfer who can contend this week in California. He's a bopper with the driver, ranking third in strokes gained/off the tee this season behind only Bryson DeChambeau and Rory McIlroy. He has two top-10 finishes this season, including a T-7 at the Houston Open in his last start. He has played this event twice, finishing T-18 and T-6. Every trend and stat points in the direction of Burns being an excellent value play this week.
High Upside: Brendan Steele ($7,300 DraftKings | $8,800 FanDuel)
Many are going to look at Steele's third-place finish last week as a disappointment and say that he "should" have won the Sony Open. Well, winning on the PGA Tour is hard, and if you played Steele in DFS last week, you would have signed up for a top five before the week started if you could've! Because of this perception, Steele will likely go overlooked despite his solid play from last week. He's been a staple at this event, playing it for 10 consecutive seasons and earning two top-10s in the process.
Safest Option: Charley Hoffman ($7,400 DraftKings | $8,900 FanDuel)
Hoffman is a streaky player, and I think we are in the midst of a good stretch right now. He finished T-14 last week in Honolulu despite being fourth in strokes gained/tee to green. He's another familiar face at this event, playing 13 times with five top-10 finishes and a victory in 2007. Hoffman will look to continue the momentum from last week at an event with plenty of good vibes.
Most Likely To Disappoint: Matt Jones ($7,100 DraftKings |$8,600 FanDuel)
There might be a rush to roster Matt Jones who is coming off a T-11 at the Sony Open last week. His fantasy performance was even better, scoring 112 points (seventh-most in the field) and landing in the best possible lineup you could have had last week. However, I'm worried with how he was able to achieve those results. Per the RickRunGood.com golf database, he gained 6.40 strokes putting on the field, which was the third-best putting performance of his career. It would be difficult to continue that two weeks in a row and contend again in California.
Pick To Win: Doc Redman ($7,500 DraftKings | $9,100 FanDuel)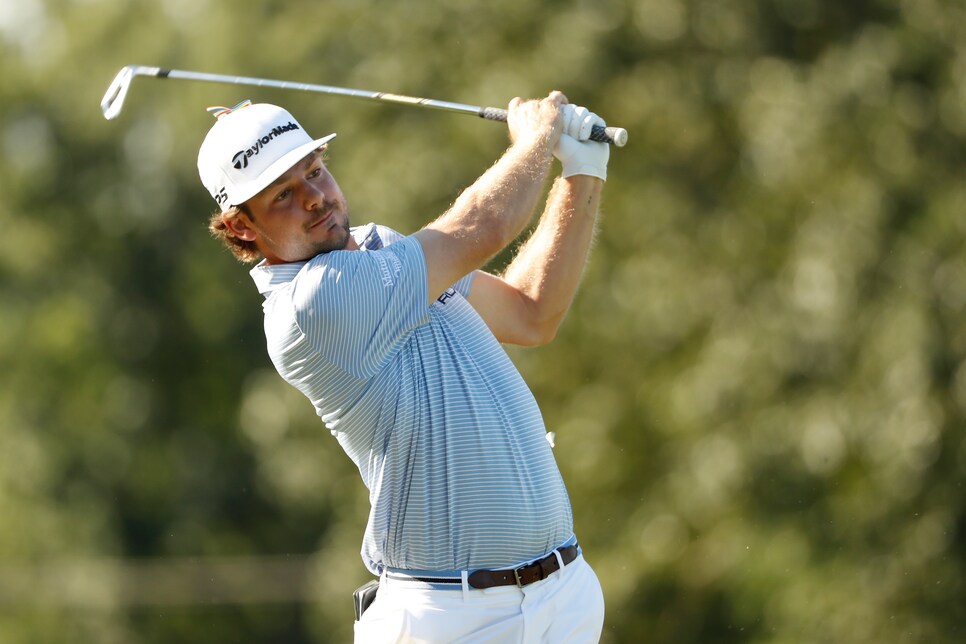 Redman shapes up to be one of the most popular golfers on the slate, and for good reason. He's incredibly underpriced for a golfer who has three top-four finishes in his past eight starts. Redman relies on his ball-striking to find success and has had a few brushes with victory already in his young career. He's one good break away from hoisting a trophy on a Sunday evening.
High Upside: Denny McCarthy ($6,900 DraftKings | $8,300 FanDuel)
McCarthy limped to the finish line of the 2020 calendar year but has had a few weeks to get his game in order. When he's "on," McCarthy is the best putter on the planet, and he's rapidly making improvements in the rest of his game. The winner of this event has historically needed to roll in putts from all over the place, which McCarthy is certainly capable of doing.
Safest Option: Pat Perez ($6,800 DraftKings | $8,000 FanDuel)
I've been pessimistic about Perez recently, but he had a strong showing at the Sony Open last week, and the rest of this pricing tier offers little excitement. Perez rode a hot putter to a T-32 last week but will now travel to the friendly confines of La Quinta, Calif. In his 14 starts at this event, he has two top-10s, including a victory in 2009. Let's hope he can keep the flat stick rolling for one more week!
Most Likely To Disappoint: Brandt Snedeker ($6,900 DraftKings | $8,200 FanDuel)
It's been a rough run for Snedeker who missed his last two cuts, one last week and one at the RSM Classic. He's not almost a year removed from his last top-10 finish, a T-3 at the Farmers Insurance Open last year. In the 19 events since then, he's missed the cut 10 times. The game doesn't look sharp for Snedeker, and there's no end in sight for this rough patch.
Pick To Win: John Augenstein ($6,500 DraftKings | $7,400 FanDuel)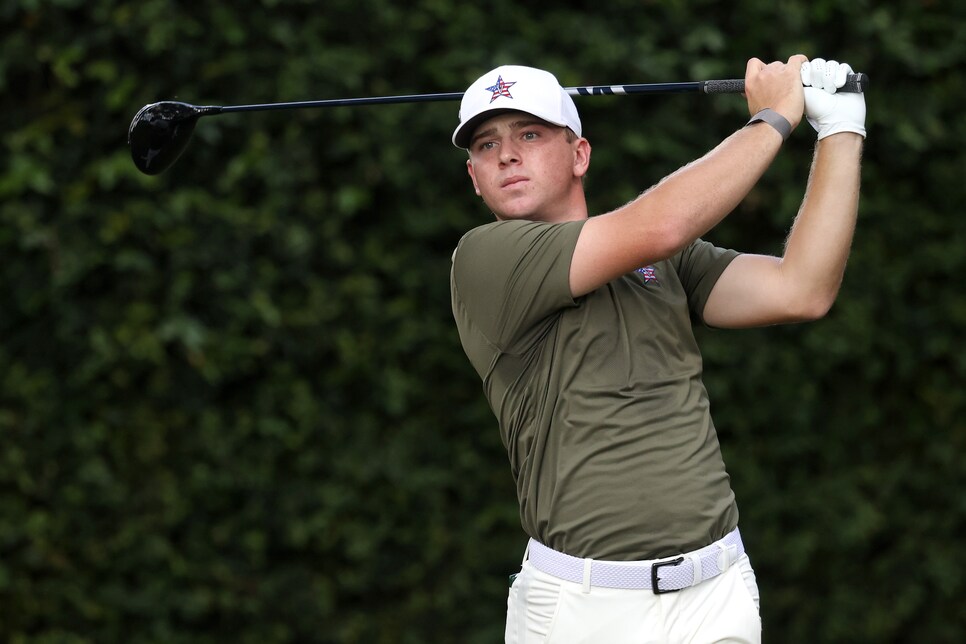 Augenstein will be making his professional debut this week, and you might remember him from his T-55 at the Masters, where he gave Andy Ogletree a run for low amateur. He finished runner-up at the 2019 U.S. Amateur and was an All-American at Vanderbilt. I certainly don't think he's going to win, but the "unknown" of Augenstein is appealing. Many of his peers in this range are known entities with little to offer. Augenstein can shake up a price range and offer plenty of value if he can find the weekend.