Equipment
All the Masters-Related Items You Can Buy Without Going to Augusta
Golf's favorite holiday is here. The Masters is the best time of year for golf fans to celebrate the greatest golfers in the world while also getting ready to dust off their own clubs, too. And while you might not be traveling down to Georgia or have access to the Masters merchandise tent, you can still get into the spirit of the tournament with some fun Masters-themed products. From shirts to hats, on- and off-course accessories, it seems like everyone is feeling the major inspiration this year. Many golf brands have developed limited edition version of your favorite products that pay homage to some aspect of the Masters. Some pieces you'll see the players wearing at the course, but most are made for those of us watching from afar. Prepare for your Masters-viewing party and for the season ahead with these fun Augusta-inspired items that, similar to the tournament, are unlike any other.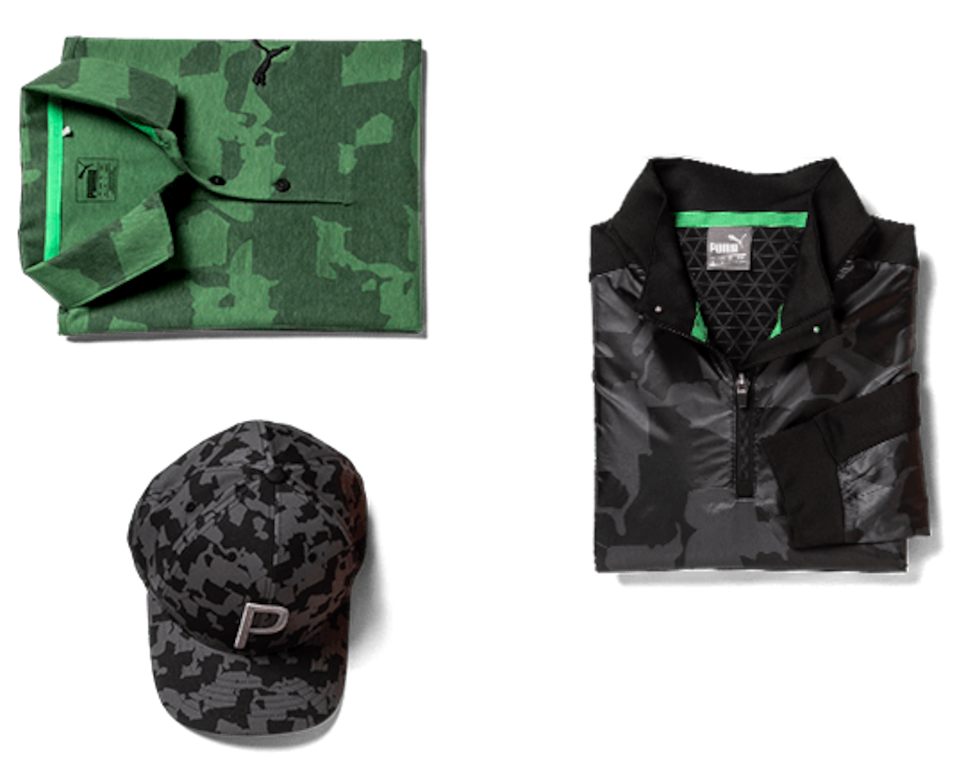 Puma developed a unique camo pattern that incorporates the state of Georgia and the shape of the USA into its design. Rickie Fowler will wear the print at Augusta and his bag will be decked out with the design as well. A very limited number of the bag and headcovers are also available in limited quantities. The apparel will be offered in larger quantities, including a golf shirt, quarter-zip, youth shorts and hats.
Adidas Limited Edition Golf Shoe
This remixed Crossknit 3.0 golf shoe is inspired by the Georgia peach ice cream sandwich found at Augusta concessions stands during the Masters. The insole features images of scoops of ice cream.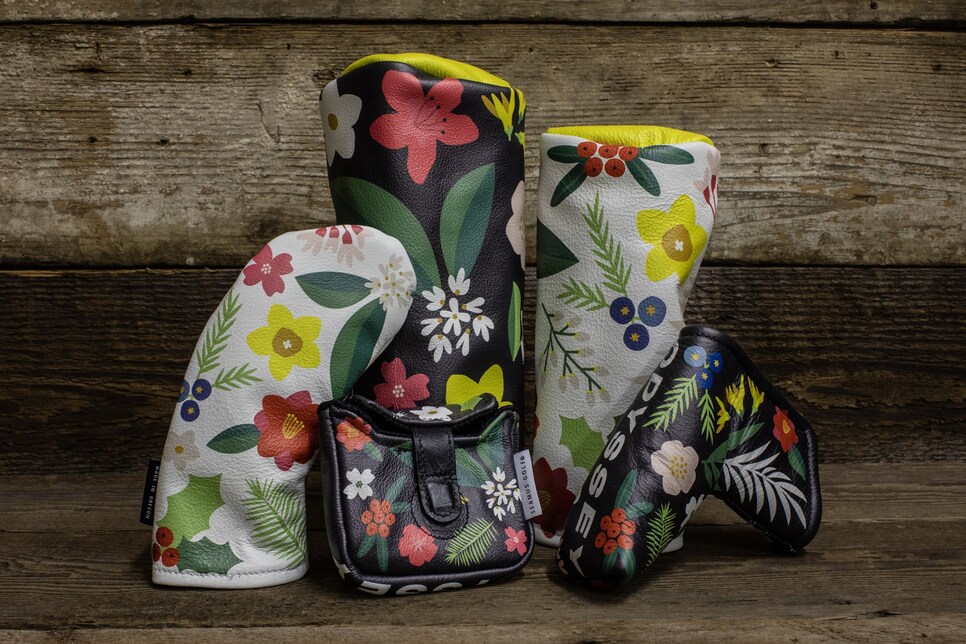 Callaway teamed up with Seamus Golf and designer Olivia Herrick on these floral headcovers. The design features Augusta-inspired Azaleas along with a slew of other flower and plant designs. Each is printed on a soft plonge leather that handles rich colors well for a more vibrant display. Headcovers will be available April 12 in limited quantities and all proceeds will be donated to charity.
Asher Golf Limited Edition Azalea Print Premium Golf Glove
Asher Golf makes premium golf gloves at great prices. This deep green glove has a ghost print hidden in the Cabretta leather. If you look close, you'll see an azalea print across the hand, accented by yellow contrasting details. The print and coloring is durable, so it won't fade before you have time to show it off to everyone you know. Each glove also comes with a free azalea ball marker. Gloves will be available in very limited quantities and are expected to sell out fast. For a similar look, check out the Olive Premium Glove ($24).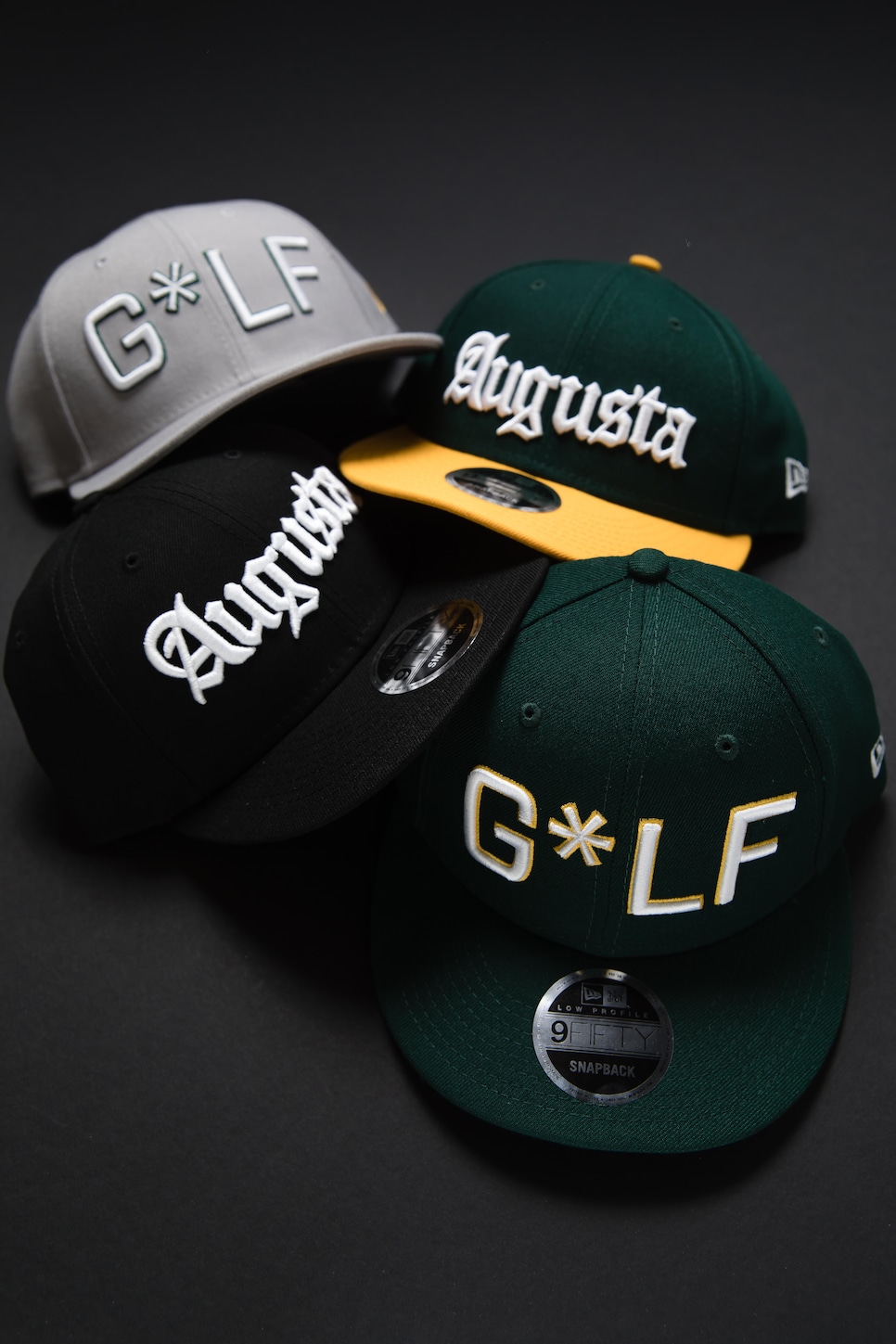 In collaboration with New Era, Devereux released a new collection of "Augusta" caps that are great for Masters celebrations. The Augusta 9Fifty Snapback comes in traditional green and yellow or a classic black. The low profile crown makes for a great fit and the slightly curved flat brim is ultra stylish.
Uther "Year's First Major" Towel
This timely towel can be easily clipped to your golf bag or folded compactly. It's got an ultra soft and absorbent material that's strong enough to remove tough dirt, but delicate enough to clean a pair of sunglasses. A fun towel is a great way to brighten things up on the course and pay homage to the first major of the year. Uther also has an bright Azalea-themed towel if you're looking to amp up the color in your bag.