ALEX FITZPATRICK PRO DEBUT
Alex Fitzpatrick on his professional debut, his brother Matthew's success and turning down LIV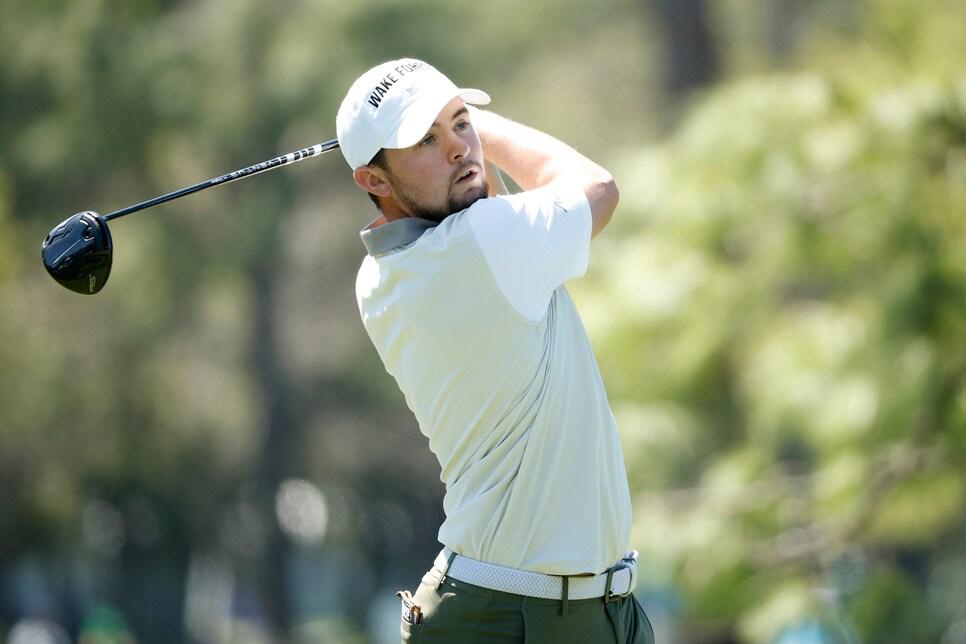 Two weeks after watching his big bro reach the pinnacle of the sport, Alex Fitzpatrick will begin his professional golf journey across the Atlantic. The 23-year-old Wake Forest graduate makes his professional debut at this week's Irish Open on the DP World Tour, the same tournament where Matt, golf's newest major champion, finished T-29 in his first pro event as a rail-thin 19-year-old in 2014.
Like his brother, Alex enjoyed a stellar amateur career that saw him reach as high as No. 4 in the world rankings and represent Great Britain and Ireland in the past two Walker Cups. Like his brother, he has signed with Excel Sports Management, who will co-manage his career alongside Ted Brady. The similarities, however, end there. Alex is his own man and his own professional golfer, and he's set on charting his own path—though he admits he'd be just fine if that journey leads to the same heights as the older Fitzpatrick boy.
Daniel Rapaport: You're in Ireland to make your pro debut. I know Ted is there with you, and you've played in a PGA Tour and a DP World Tour event before, but does this week feel different?
Alex Fitzpatrick: I would say so, yes. When you're playing in those events as an amateur, you're really not playing for much. It's a good experience, but the stakes aren't that high. Whereas now it's your job, and you're looking to make some money and post some good finishes to build on something. It should be a fun week.
DR: No more Wake Forest gear … what are you going to be sporting on Thursday? What does a professional Alex Fitzpatrick look like?
AF: Well, he'll be wearing Nike head to toe, he'll have a Titleist golf bag, Titleist balls and Titleist clubs.
DR: You had some high hopes for your senior year at Wake. It had its moments, for sure, but I have to think it didn't quite meet expectations.
AF: I had a really good fall semester. I think I won once and had a few good finishes, but I kinda got to a stage where if I was going to be good at the professional level, I had to improve my driving. For me, that's the biggest part of what's going to separate me from being an average professional and a good professional. So it was difficult—I wasn't playing great to start with, and then I was going through all these swing changes, lots of thoughts, and it made it really difficult. But luckily now I've got a nice plan and I'm seeing a new coach, Mark Blackburn, and that's been great. He's been hugely helpful.
DR: You have PGA Tour Canada status from your sixth-place finish in the PGA Tour U standings. What's your plan for tournaments after this one?
AF: I'll play here, then I'll be off for a few weeks, and then I'll play some PGA Tour Canada events in the summer and hopefully some European or PGA Tour events toward the end of the year and into the fall. Then it's Korn Ferry Q-School at the end of the year. I'm going to be living in a place just off campus at Wake Forest with some friends for the year. Not sure how much I'll be there, but it'll be nice to have a base and a familiar place to live and practice.
DR: Right. You're going the "conventional" route. It's no secret that now there's an alternative—the Coody brothers have talked about being offered by LIV, and Eugenio Chacarra is making the move—and it's my understanding that you were approached as well. Why did you chose the path you did?
AF: I actually read what Pierceson (Coody, recent Texas grad who won on the Korn Ferry Tour on Sunday) was saying, and I completely agree. It is very difficult when they throw a bunch of money at you like that. It's hard to turn down. But we spoke as a family and we thought, what is the reason you play golf? Is money the main priority in your life? And hopefully I play good enough golf to where I don't have to worry about that. For me, it's about winning trophies and majors. If you want to play against the best players in the world, the PGA Tour is going to be where they are. I definitely think I made the right decision.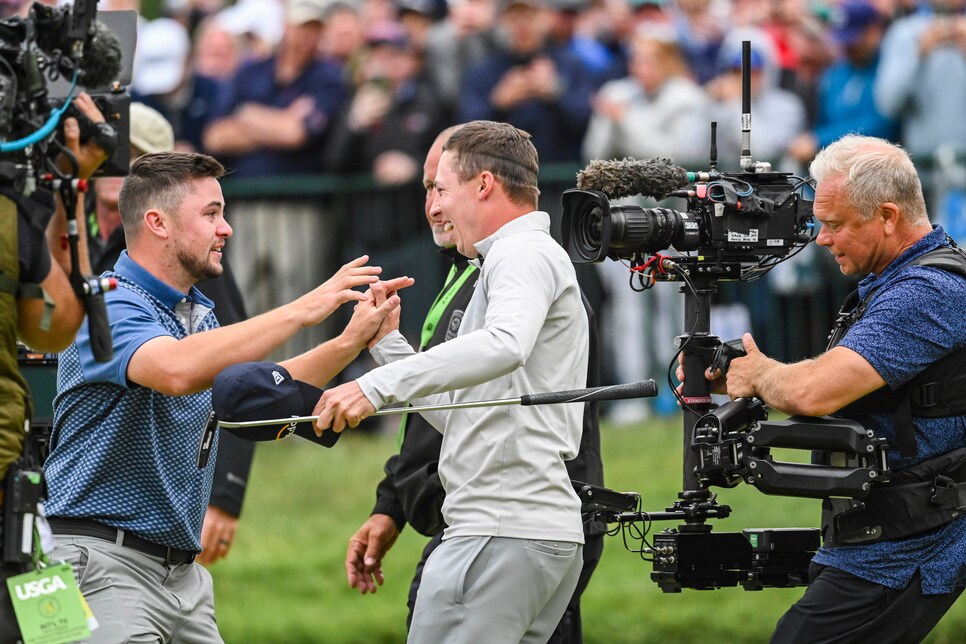 DR: You were on-site to see Matt with the U.S. Open. Motivating?
AF: One hundred percent. The biggest thing was seeing all the hard work that he's put in finally pay off. I felt like he was due one, and all the hard work was bound to pay off eventually. Getting your name on those trophies is the reason you play. Seeing him do that was very special and I hope I can do the same.
DR: The Matt comparisons are only going to get more frequent given his success. How do you handle that?
AF: Look, he's been very successful for a long time. This isn't new. I'm very used to being the little brother of Matt. When I was younger it definitely frustrated me more than it does now. Now that I've matured a bit I see it more as a positive. I'm in a very privileged position where I can ask a major champion about his advice on how to play this golf course, how to manage my career, and anything about life in general. That's something that I cherish. Not many have that.
DR: Neither of your parents were professional golfers or particularly accomplished amateurs. How did they get two professional golfers?
AF: No idea, to be honest. My dad is off about an 8 or a 9 handicap. He should be lower, but he's got a case of the heebie-jeebies with his putter. We were always sporty kids growing up, played every sport growing up. I just watched Matt and followed suit, caught the bug, and here we are.
DR: How are you and Matt different?
AF: So many different ways. He's more organized. I'm not organized, but I'm trying to be. He's more reserved, I'm more outgoing. Those are the two main ones. If you speak to us both, you'll know quickly.
DR: Are we going to see a Team Fitzpatrick at the Zurich Challenge? You might want to sign him up now. He's big-time now. Hot commodity. Could ditch you.
AF: He might give me up for someone like Viktor (Hovland). If he wanted to go with Viktor or Rory McIlroy, I'd have to just let him go ahead, because they are two of the nicest people in the world.
DR: Your dad is a golf nut. Your brother is a pro. Your girlfriend, Rachel Kuehn, is one of the top amateurs in the world. How do you get away from it?
AF: My dad's not going to like this one, but video games help a lot. I have some guys I like to play with, and just zoning in on that or on YouTube helps me escape golf. You can't think about it all the time.
AF: Call of Duty, mainly.
AF: Exactly. If he wants a game, I'm more than happy to sign on for him.