It all worked out
Alabama coach Jay Seawell tells story of being 'dumb' in passing on Lee Hodges the first time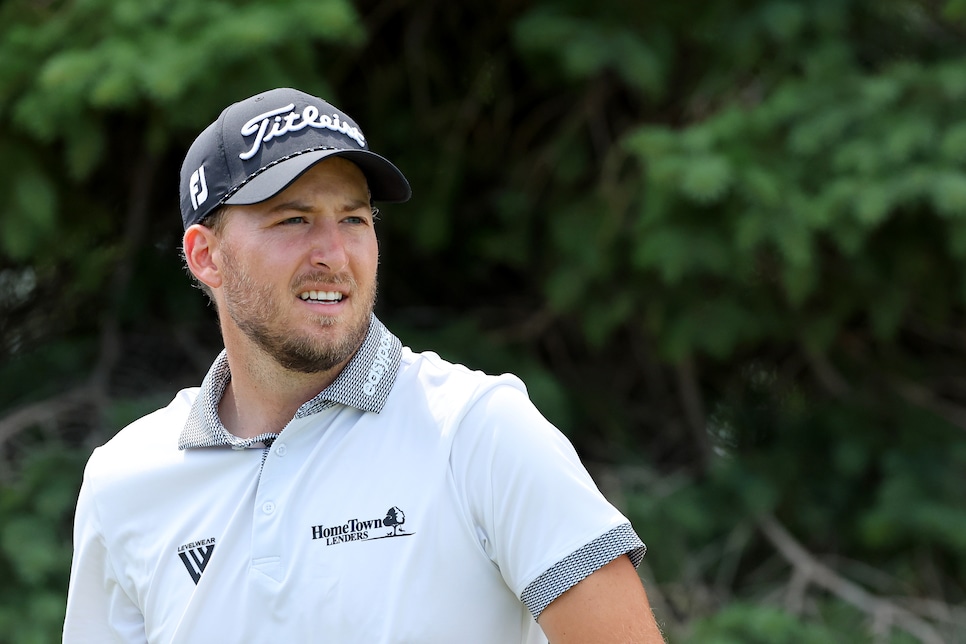 When University of Alabama golf coach Jay Seawell took a pass on adding home-grown talent Lee Hodges to his roster in 2014, his wife Stephanie let him know that he was making a mistake. Boy, did she ever.
"She just called me dumb," Seawell told Amanda Renner of CBS Sports during the final-round telecast of the 3M Open in Blaine, Minn.
Seawell flew up from Tuscaloosa Sunday morning to be on hand to watch Hodges close out his first PGA Tour title. Hodges began the day with a five-stroke lead after posting a 54-hole record of 20-under 193. Renner put Seawell on the spot to explain why he let Hodges go to the University of Alabama-Birmingham for two years before getting him to transfer to Alabama in 2016 for his final two years of college eligibility.
"Yeah, I wasn't smart enough the first time," Seawell began rather sheepishly. "Um, my wife actually … he's the same age as my son. He's, I think he's actually a year older. My son played junior golf with him, and so we were having a chance to recruit him and he was kind of a tweener, kind of a little bit of a late bloomer. And we took another guy, which 'cause you only have four-and-a-half [scholarships] and you can't … recruit everybody. And my wife goes, 'Why are you not recruiting Lee Hodges?' I'm like, well, 'I just like this guy better.' And she just called me dumb. She said, 'you're just dumb. This guy's so nice and he's gonna be a great player.'
"And he went to UAB and then, well, he committed and then he actually got really good after he committed to them," continued Seawell, who did not inform Hodges before the final round that he was in attendance at TPC Twin Cities. "And she goes, 'I told you you were dumb.' And then when [UAB coach] Alan Murray left to go to Washington, he called, and I wasn't dumb one more time. I was a little slow, but my wife told me, 'You finally got it right.' And so when he wanted to come to Bama, um, I made sure we were gonna do it this time."
A native of Huntsville, Ala., Hodges, 28, was a member of the Crimson Tide team that finished national runner-up to Oklahoma State in 2018 at Karsten Creek, Oklahoma State's home golf course.