News
After marathon Sunday, Brittany Lincicome wins in the Bahamas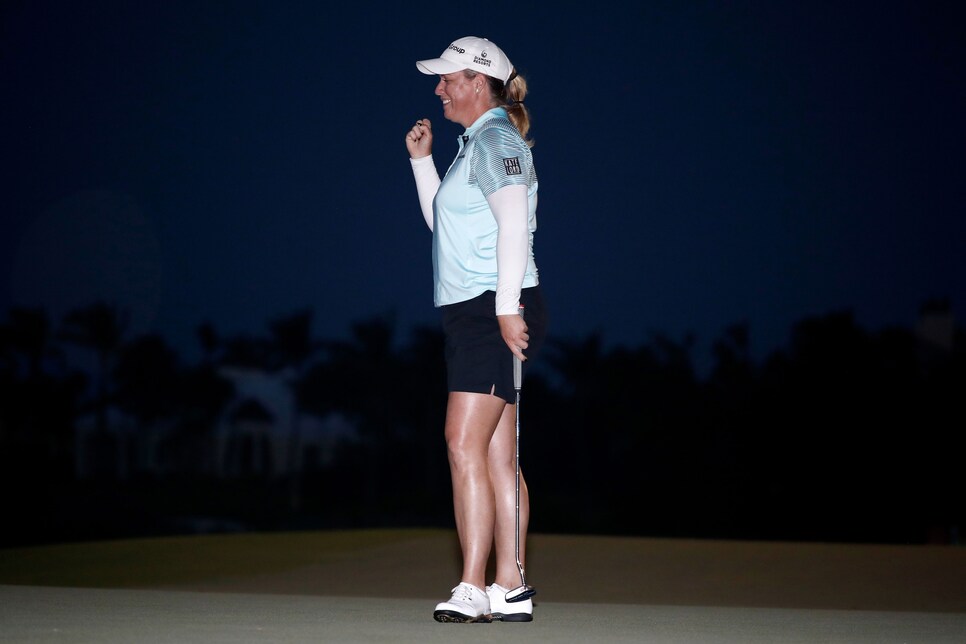 The 2018 LPGA season opened at the Pure Silk-Bahamas LPGA Classic, where the winds blew away 18 holes from the scheduled 72-hole affair and led to a finish under the lights as players raced sunset to try to complete play on Sunday.
In the end, it was defending champion Brittany Lincicome who finished atop the leader board. In 2017, she beat Lexi Thompson in a playoff to win. This time, she birdied four of the last five holes to shoot seven-under 66 in the final round to finish at 12 under 2017 for the tournament. It was good enough for a two-shot victory over Wie Ling Hsu of China.
Fifty-four players had to complete their second round on Sunday—after windy conditions wiped out play on Friday and delayed the restart of the second round on Saturday until almost noon—before heading back out to play their final 18 holes at the Ocean Club Golf Course on Paradise Island. Lincicome was among them, eventually playing 27 holes on the day to win her eighth career LPGA title. Though it was a long day, Lincicome was able to outlast a packed leader board. A large group of players was in contention at different points throughout the day, among them: current world No. 1 Shanshan Feng and tour winners Danielle Kang and Lexi Thompson. Feng finished T-3, Kang was 5th and Thompson was T-6.
"I always think I never play good in bad weather, but I do," said Lincicome, after completing the 32-year-old completed her second round. "My goal is to just hit it square, just hit a solid shot and the wind won't hopefully affect it too much. So, it's the simple basics out there, don't try to over-swing, and hit it pure."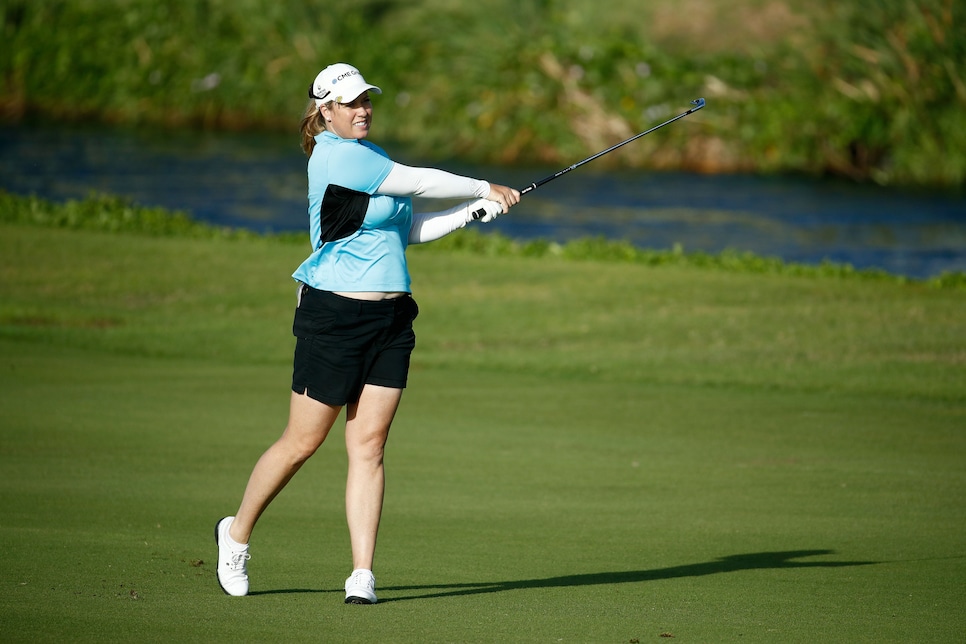 Her goal of not letting the wind change the way she plays worked. On Sunday, she hit 16 of 18 greens and had 27 putts.
"My putter has been phenomenal these last three days and I had so many great par saves and so many good birdies coming in," said Lincicome after her win. "I knew it was going to be tough competition playing the girls I was playing against, but by far, my putter—I don't think I've putted that well for a long time."
Her final putt on the 18th green came courtesy of some artificial light. Tournament officials knew they were in a race for daylight to try to get in 54 holes by the end of the day Sunday, so they had portable lights set up on the final green to help provide a few extra minutes of play. The final groups played the last few holes in the gloaming, the 54th hole in genuine darkness.
Though Lincicome started last year with a win, she didn't win again for the rest of the season. She said that's not going to happen this year.
"I thought I was going to be great last year, and I didn't capitalize," Lincicome said. "So this year, watch out, 'cuz I'm coming."