THE TOM KIM TRAIN
After all that's happened the past two months, how famous is Tom Kim? Even he still wonders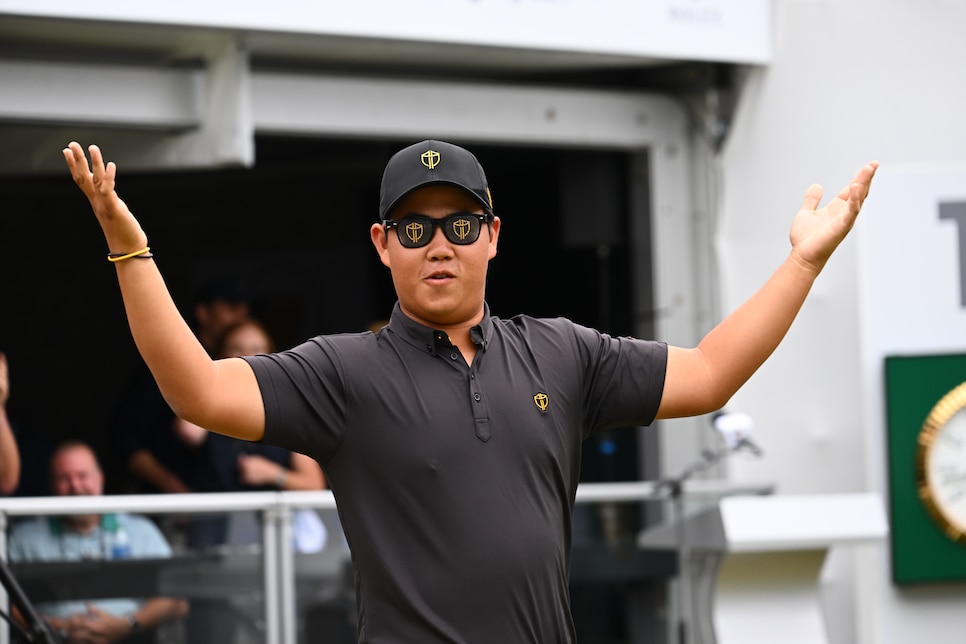 Tom Kim is 20 years old … won't be 21 for another eight months.
He's in Las Vegas this week for the Shriners Children's Open. The legal age to consume alcohol in Sin City is 21, but if anything, Kim has proved over the past two months that he doesn't need any of that to help him have a good time.
But, with all of that said, is Tom Kim famous yet? Even he still wonders.
"I feel like nothing has really changed, but a lot of people have been like telling me that 'hey, you're such a star now', things like that. I feel like 'Really, am I that big of a star?'" Kim wondered Wednesday in Vegas on the eve of the Shriners Children's Open. "I played the Presidents Cup, it's great, I had one [PGA Tour] win. But you've got guys like Justin Thomas, Jordan Spieth and those guys. I've still got a lot to do. But it's amazing how people are starting to recognize me, and it's a great feeling, and I really appreciate it. It's been fun."
Justin Thomas. Jordan Spieth. Yeah, those guys are definitely famous. But there's even another guy who is wildly more famous than them.
"I'm always myself," he said. "I don't think it's really changed me. I think it's going to be the same way. Tiger has 82 wins on the PGA Tour. Until I get to 83, it's going to be hard for me to think a little different."