The Loop
Affordable Attire From Bubba Watson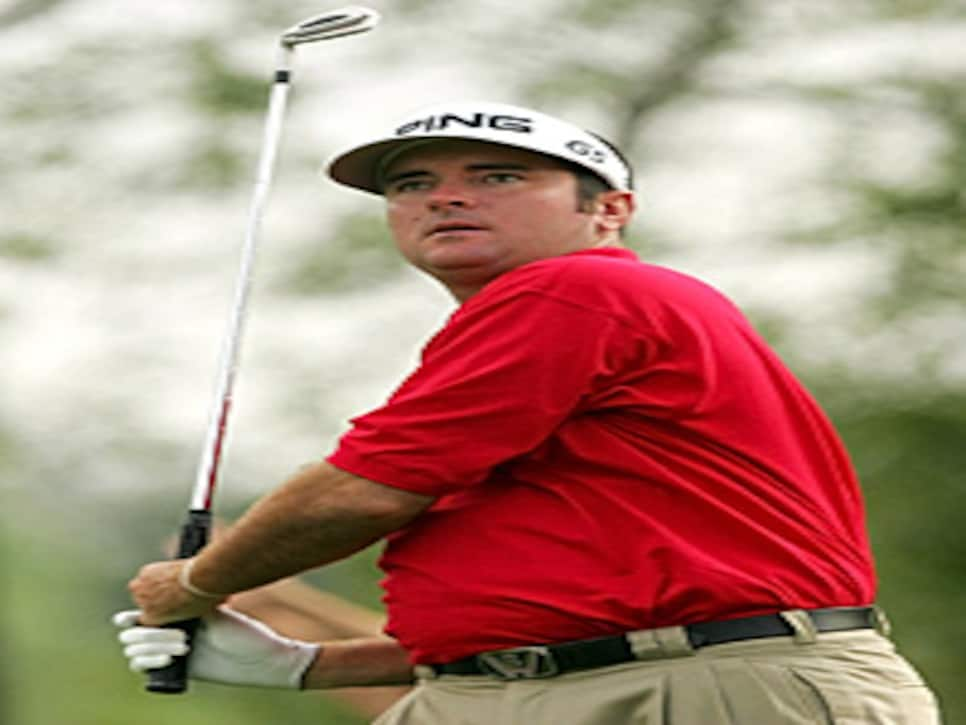 will cost no more than $14.98.
The collared shirts, rainshirts, pants, shorts and hats, which make up the 30 items bubbagolf offers, feature mostly pastel colors, the kind Watson likes. He has worn his brand of clothing since the beginning of the year and has had remarkable success -- four top-5 finishes (including a T-5 at the U.S. Open) and a PGA Tour-leading 315.3 yards off the tee.
"I chose which colors I liked, which designs I liked, which stripe patterns, how many buttons I wanted," Watson said. "Down to every last stitch, I played a part in everything. Picking the tags, everything."
Watson is still amazed he was picked to head the golf clothing line.
"Anybody that has their name on a clothing line, it's a special thing," he said. "That really blew me out of the water that they'd want to come to me, a guy who is practically a rookie on tour, so I said, 'Heck, yeah. I'll do it in a heartbeat.' "
Providing quality clothes for a low price is something that's close to Watson's heart. Growing up, he wasn't able to afford an extravagant golf wardrobe.
"My mom had a regular job to make more money and my dad worked at a construction site for 32 years to make sure that I could have everything, like newer clothes for golf tournaments so I didn't have to wear the same outfits every week," said Watson.