pole position
Bold tour pro asked Tiger Woods to play nine holes, gets 'good advice' and story for the ages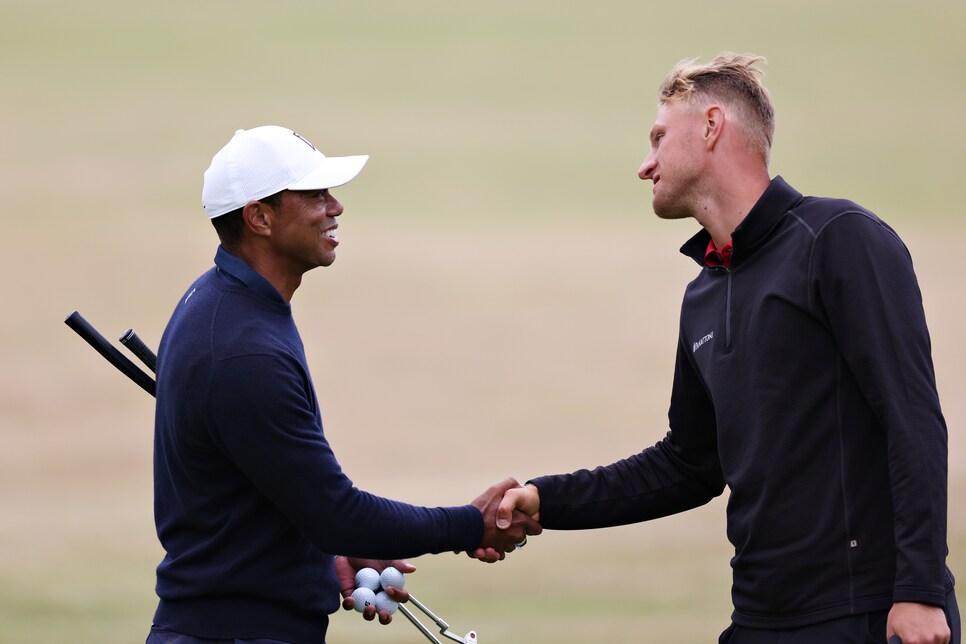 There's a reason the best golfers in the world make it to the PGA Tour. There's the talent, of course, but even more than that, these pros have the confidence and chutzpah to go get what they want.
If one of us plebes saw Tiger Woods at the 10th hole at St Andrews, maybe we would say hello and ask for an autograph and/or picture. But most of us would wimp out—I know I would—and lie to their friends and say that Woods seemed busy and they didn't want to bother him. Well, Adrian Meronk is a 6′ 6″ Polish golf powerhouse, and the golfer walked right up to Woods at the Open Championship last July and inquired about the two playing nine holes at the Old Course together.
"It was a dream come true," Meronk told The Independent. "I showed up on the 10th in the morning, Tiger was standing there with his caddie, I just went for it, I asked if I could join him, nine holes of golf. I was nervous, but after three holes we chatted and laughed a lot."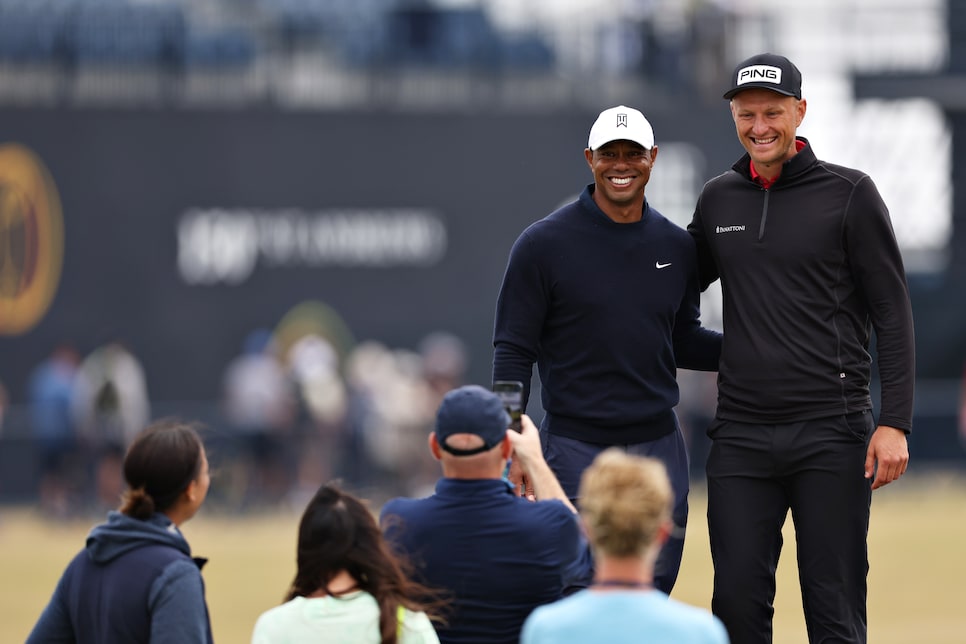 What did the two talk about? It seems like a lot. The fact that he could hold his own during a practice round while talking to Woods is quite an accomplishment.
"He gave me good advice, playing St Andrews, it was a great experience, being there with him for two hours, such a historical event, very special and I was very lucky.
"He asked me how I started playing, he congratulated me for my win in Ireland, his first British Open, and time at St Andrews, his health and his kids. Nice conversation, I was surprised how open he was. I thought he'd be quite unapproachable, but he was so open and kind. An amazing experience."
This is Meronk's first year playing every major, and the Pole will be looking to replicate his 6-under showing at the Open at the PGA Championship this week (as opposed to his recent missed cut at the Masters). He's aiming for a European Ryder Cup spot, and now we know he has the conviction to really push for it.