The Loop
Adrian Gonzalez, who has never been to a World Series, skips World Series for a family vacation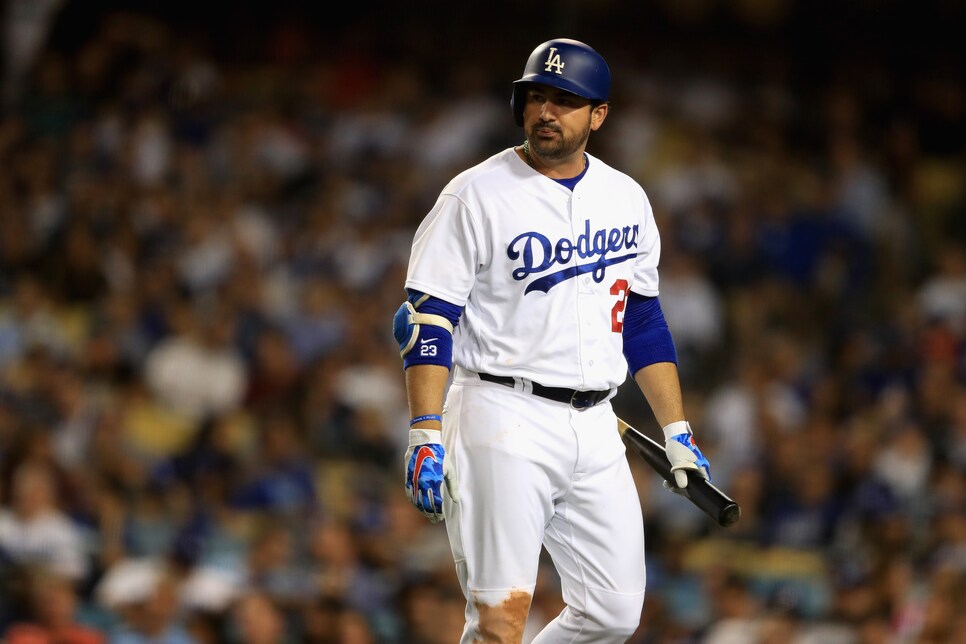 Adrian Gonzalez has played more games without a World Series appearance than only two other active players in the MLB, a streak that, despite the Dodgers' first World Series berth since 1988, looks set to continue. The Dodgers shut down Gonzalez on September 26th after he aggravated a chronic back injury, but instead of hanging out, drinking in the atmosphere/a few Tecates, and reveling in the adoration of the Dodgers faithful, Gonzalez decided to pack up his family and head to Europe instead.
If this sounds crazy to you, join the clubhouse. Gonzalez has spent 13 World Series-less years in the MLB and when finally got his chance to at least partly experience the Fall Classic, he took the proverbial pass to first.
Despite the collective raised eyebrow around baseball, however, his teammates have been supportive. ""He's going to support us. He doesn't want to be a distraction. That's awesome," said Kenley Jansen. "We know that he's a big part of this and want him to know that he's a big part of this," said Andre Eithier. "We totally respect his decision. He's meant a lot to this organization," said GM Farhan Zaidi. In short, they know how tough it would be to sit in the dugout and watch as your dream agonizingly passed you by all because the universe decided that this year—the one where your team was the best in baseball and stormed their way to pinnacle of the MLB—was also the year that your back went to sh*t.
And when you think about it like that, it's tough to blame Gonzalez. In fact, if we were in his spikes, we think we'd get as far away from Chavez Ravine as we could too.