The Game Was My Escape From Leukemia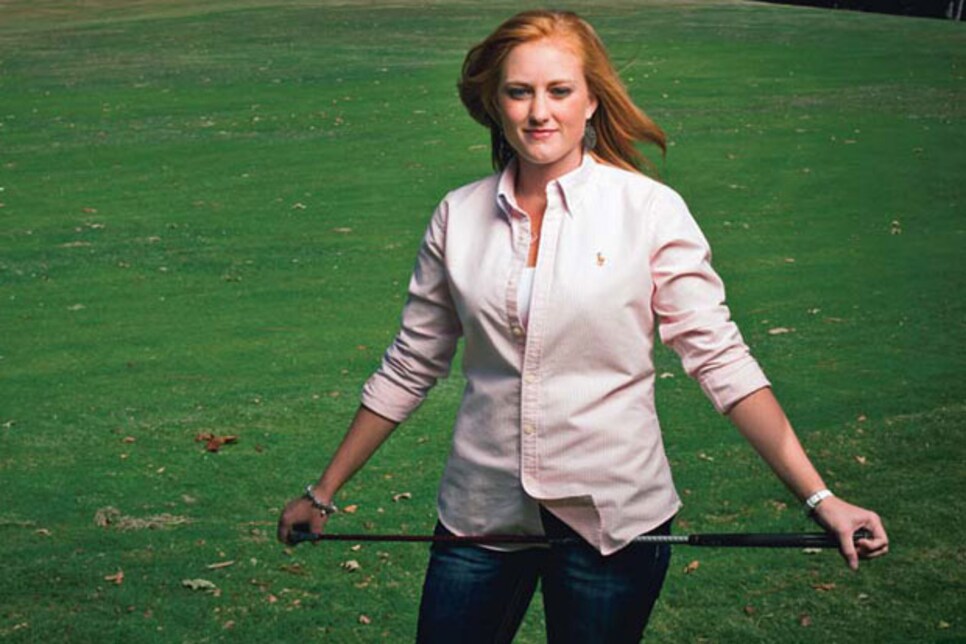 We'd lost, and I played badly. But I didn't care. My shins were all red, and just touching them made it feel like there were needles in my skin. Earlier in the week, I'd gone to the doctor for what we thought was a bug bite, but now, riding home from the softball game with my mom, I told her it was no longer just one but both legs that hurt.
This comment led to a chain of events: a phone call to my parents' doctor friend, a 9 p.m. visit with the nurse practitioner who had looked at my leg days earlier, a blood draw and a 6 a.m. phone call the next morning telling us to come to the pediatrician's office first thing. That day we drove from our home in Dalton, Ga., to T.C. Thompson Children's Hospital in Chattanooga and got the news. The drive home was really scary.
I was 12 years old, and I had acute lymphoblastic leukemia (cancer of the white-blood cells). But Dr. Manoo Bhakta said of all the types of cancers to have, this was one of the better ones. There was a structured 30-month treatment program that had a history of success. In the next 2½ years I would undergo 25 procedures, including spinal taps, bone-marrow aspirations and nine doses of radiation to my brain.
I was in seventh grade, and we had just started softball season. I always had a hard time answering which sport I liked best, softball or basketball. I was on both middle school travel teams and expected to continue playing them when I got to high school. I had played golf only a few times with my dad, and as a sport, it was a distant third for me, at best.
However, during the next several months, as I lost my hair and 15 pounds of muscle, golf would become my savior. Because the treatments lowered my blood-platelet count, I was very susceptible to bruising, so I couldn't play contact sports; if I were to start bleeding, it would be very risky. This was moot because I felt too weak and slow to run anyway.
But I could play golf. With a bandanna on my head, I would go to Dalton Golf & Country Club just about every day to practice and play. Because my immune system was compromised, it wasn't a good idea for me to go to school, but it was OK to go outside as long as I had the energy. I took lessons from the pro, Lowell Fritz, and my dad spent a lot of time with me on the course, too.
After the initial shock of the diagnosis, I don't remember being that scared of dying. I sort of remember deciding right away that I was going to beat leukemia. What was hard was not having a normal life. A teacher came to our house; I couldn't go to restaurants; and I couldn't spend much time with my friends. Not to mention people gave me funny looks because of my bandanna.
Then I had an idea. I said I wanted to sign up for the girls golf team. My parents were hesitant, but the doctors said it would be OK.
Although I wasn't as good at golf as I was at other sports, knowing I was going to the course was everything to me. It was something fun to look forward to when so much of my life was trips to the clinic. There were times when I went for a treatment in the morning and in the afternoon met the team for a match.
When I was 15, the doctors announced there was no more leukemia in my body. On my last day at the hospital they had a party for me. The next spring I played on the team that won the Georgia girls public Class 4A state championship.
I'm now a high school senior with a 4.5 Handicap Index. My lowest competitive round is 76, but I hope to beat that this season. Often I get asked if I plan to play in college. I've talked to a few coaches at the schools where I'm applying, but if I go to the University of Georgia, which my parents attended, making the team might be tough. Though my game hasn't quite reached the level I've dreamed of, I know I'll play golf forever. I've already won the most important competition of my life.