Apparel
Adidas releases Codechaos golf shoes in ultra-patriotic, limited-edition version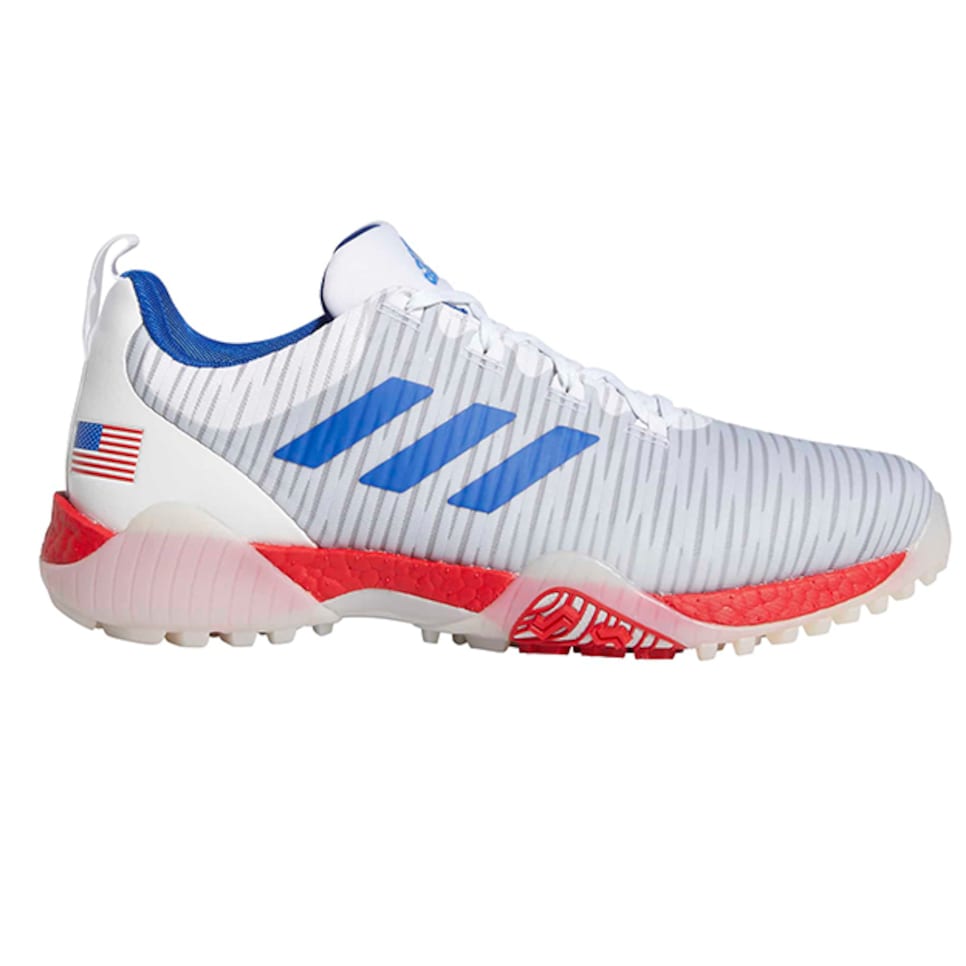 With the Memorial Day holiday upon us in the U.S., Adidas golf has released an ultra-patriotic golf shoe design to help celebrate at home and abroad. The Nations Pack features five limited edition models of the CODECHAOS golf shoe, each representing a different part of the world: the U.S., Canada, U.K., Japan and South Korea . The U.S.A. version is the only model currently available in the U.S., but we got a sneak peek at the entire collection that's likely to be seen again in Tokyo at the rescheduled Olympic games.
Related: The Best Golf Shoes of 2020
*All products featured on Golf Digest are independently selected by our editors. However, when you buy something through our retail links, we may earn an affiliate commission.
The U.S.A. Edition features the American flag on the heel of the shoe and incorporates the flag's colors throughout the design. The primarily white golf shoe has a red midsole made with the company's comfortable Boost technology that provides a responsive feel on each step. The spikeless outsole also has red hits on the ball of the foot at strategically placed twist grip gears that add extra traction and support. A blue Adidas badge on the tongue matches the brand's three stripes on the side of the shoe and coloring of the liner.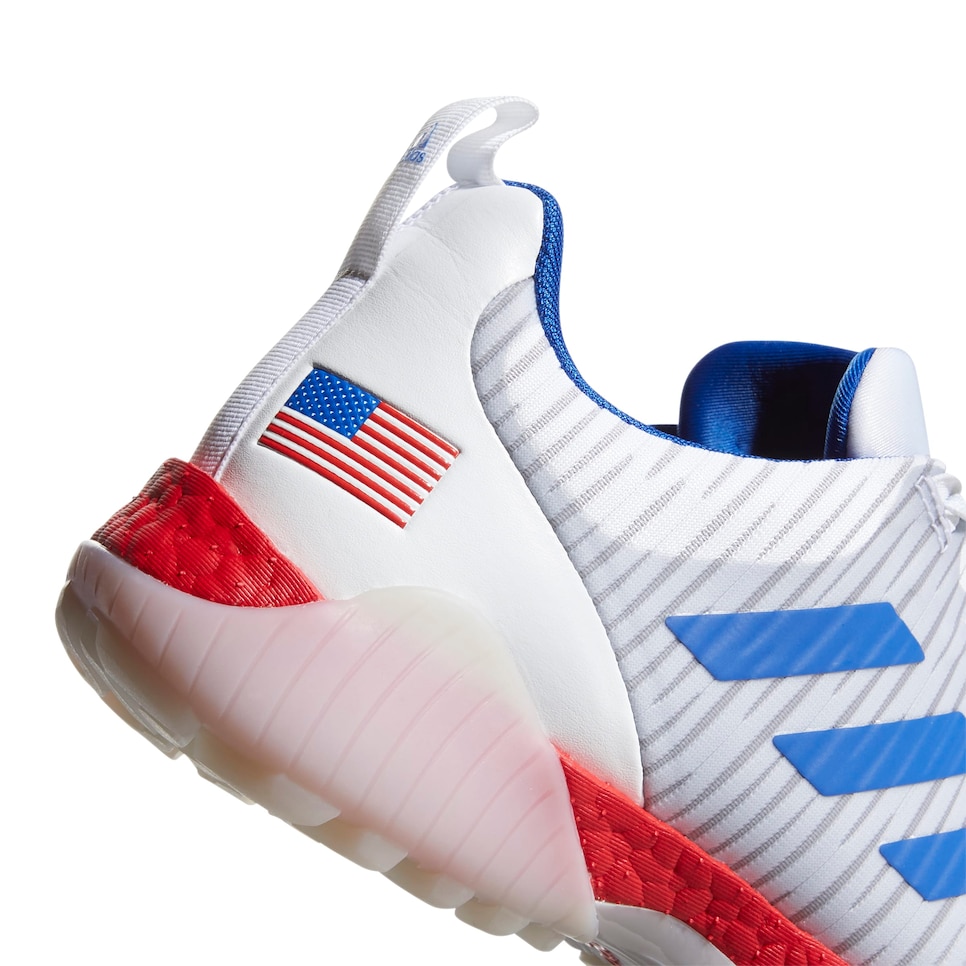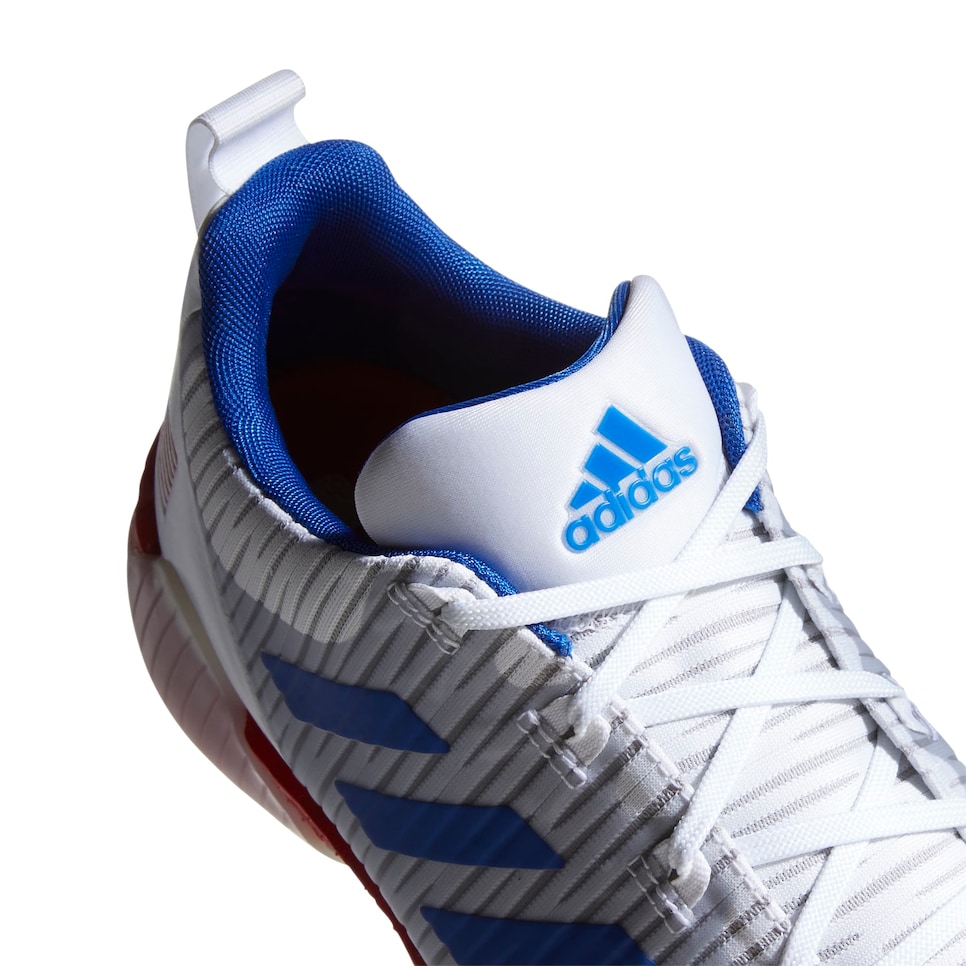 The Americana shoe is available now at adidas.com. The other four versions are not sold in the U.S., but are available to purchase in their respective countries.