Shoe News
The first Adidas Stan Smith golf shoe is now available
*All products featured on Golf Digest are independently selected by our editors. However, when you buy something through our retail links, we may earn an affiliate commission.*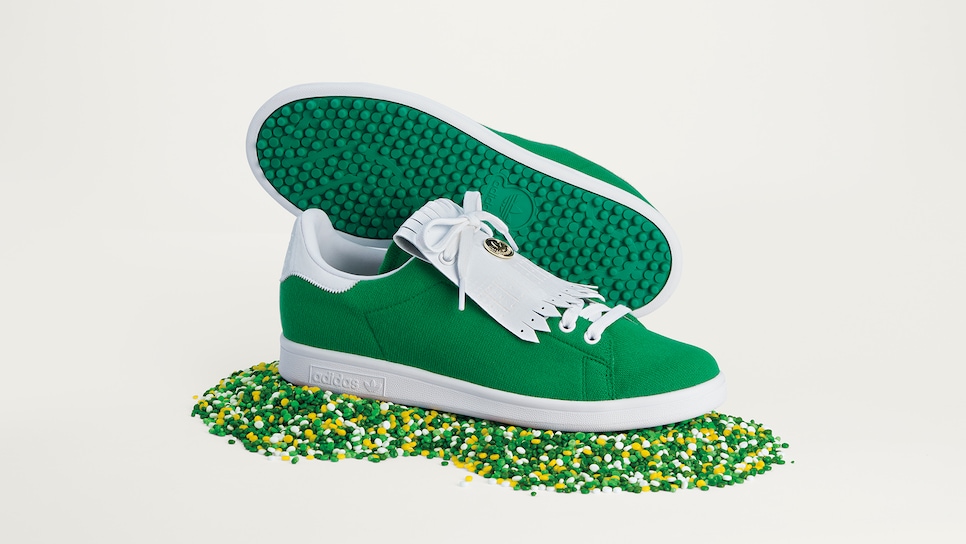 At first glance, the first Stan Smith golf shoe released to the public might not look like the traditional white court sneaker released in 1963—but the details are all there. The low-profile shoe features the vintage Adidas trefoil logo, contrasting heel wrap and a thick white midsole. Where the shoes differ is for golf performance. The golf team added integrated traction patterns on the outsole and a throwback kiltie lace covering.
This is the first Stan Smith golf shoe Adidas has released to the public, with more models anticipated to come later this year. The brand is kicking off the franchise with this limited-edition version of the shoe ahead of the Masters, and the striking design is bound to gain a lot of attention in the coming days.
Related: Masters 2021: Our favorite Augusta-inspired golf shoes
The bold green color of the shoe is a nod to the original green details that were featured at the tongue and heel of the original shoe. While Stan Smiths are typically leather-clad, Adidas used this launch in golf to promote its Primegreen initiative using sustainable materials and create a textile upper to the shoe. The upper is made with high performance recycled materials for a soft and breathable enclosure.
The spikeless outsole is fitted with small lugs that provide a good amount of traction during the swing but are versatile enough to be worn off the course. The midsole cushioning is designed for golf-specific support to provide additional comfort and stability.
And don't worry, if the kiltie lace covering is not your style, it is removable. If you choose to keep it, there is a magnetic ball marker that attaches to it for an extra-fun detail.