LIV Golf
Adidas splits with Dustin Johnson, Sergio Garcia ahead of LIV Golf's second season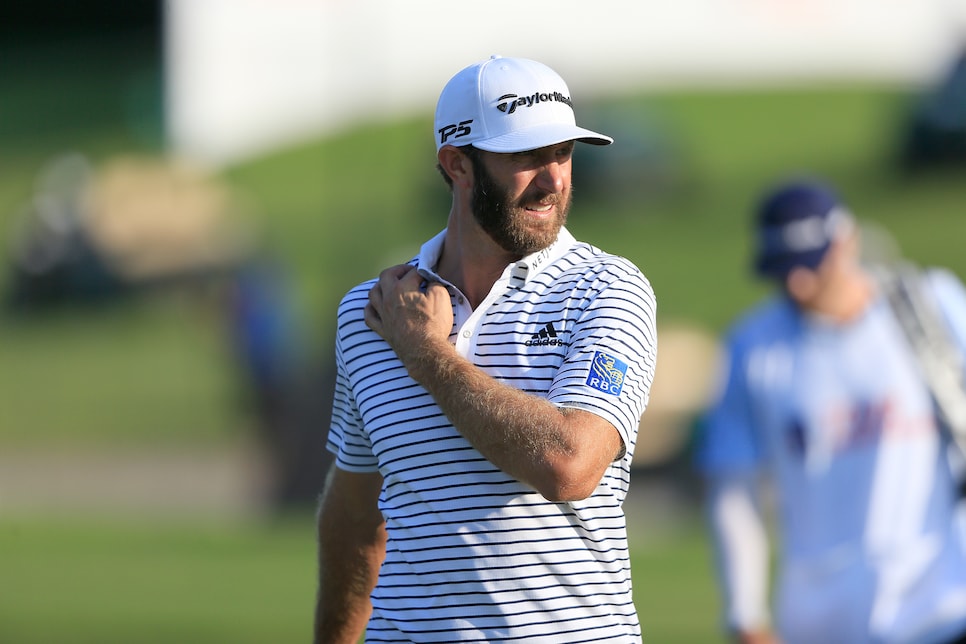 Adidas Golf has split with Dustin Johnson and Sergio Garcia ahead of LIV Golf's second season. The news, first reported by ESPN, was confirmed to Golf Digest by an Adidas spokesperson.
Johnson and Adidas mutually decided to end the arrangement, according to a statement from Adidas Golf president Jeff Lienhart. "For more than 15 years, Dustin has been a great ambassador for the Adidas brand," Lienhart said in a statement to Golf Digest. "We've had a front-row seat to see him win multiple major championships, ascend to the No. 1 ranking and cement himself as one of the best golfers in history—all while wearing the 3-Stripes. We wish Dustin nothing but success moving forward."
Adidas decided to not renew Garcia's contract, an Adidas spokesperson told Golf Digest. LIV Golf member Joaquin Nieman remains on Adidas Golf's staff.
Johnson, speaking on Wednesday ahead of LIV Golf's second season opener on Friday in Mexico, where he will lead his team, the 4 Aces, acknowleged the split with Adidas and said, "It just wasn't working out. It was, obviously, the way things will kind of go. … It's better for both of us to part ways, and me, being the captain of the team, being able to go and find a clothing sponsor is more beneficial.
"In theory, wherever Adidas was on your shirt before you can put somebody else there and that endorsement income [will] then be shared with the team. … Everything we do, especially from now moving forward, it's gonna be about the team and what's best for it. So that's definitely the goal.
As LIV Golf transitions to Year 2, taking on the moniker of the LIV Golf League, officials have touted the franchise component of the endeavor as a primary facilitator for future sponsorships and revenue. Twelve teams are competing in a 14-event schedule beginning later this week. The 12 captains—which include Johnson and Garcia, along with Phil Mickelson, Bryson DeChambeau, Brooks Koepka, and Cam Smith—have as much as a 25-percent equity stake in their teams. Each team covers their own operating costs, using sponsorships, team prize money and merchandise to do so.
To players and potential sponsors and owners, the number LIV Golf has forecasted has stayed consistent, sources tell Golf Digest: a $1 billion potential valuation for a four-man club. Player apparel is considered one of the primary billboards for such sponsorship. Though most LIV Golf members did not wear matching uniforms during its 2023 season, the outfits are expected to have more conformity this campaign.
LIV Golf lacked any formal sponsorship during its inaugural season, while spending $784 million to launch the circuit. It remains unclear what, if any, financial backers are lined up for 2023. However, the league has agreed to a broadcast deal with the CW Network.
RBC, one of Johnson's sponsors and a partner of the PGA Tour, dropped Johnson following his departure to the Saudi-backed circuit last year. Johnson captured the individual and team championships during LIV Golf's inaugural season.
LIV Golf's second season begins this week at Mayakoba.