The Loop
Add UNC coach Roy Williams to the list of people with Tiger Woods Fever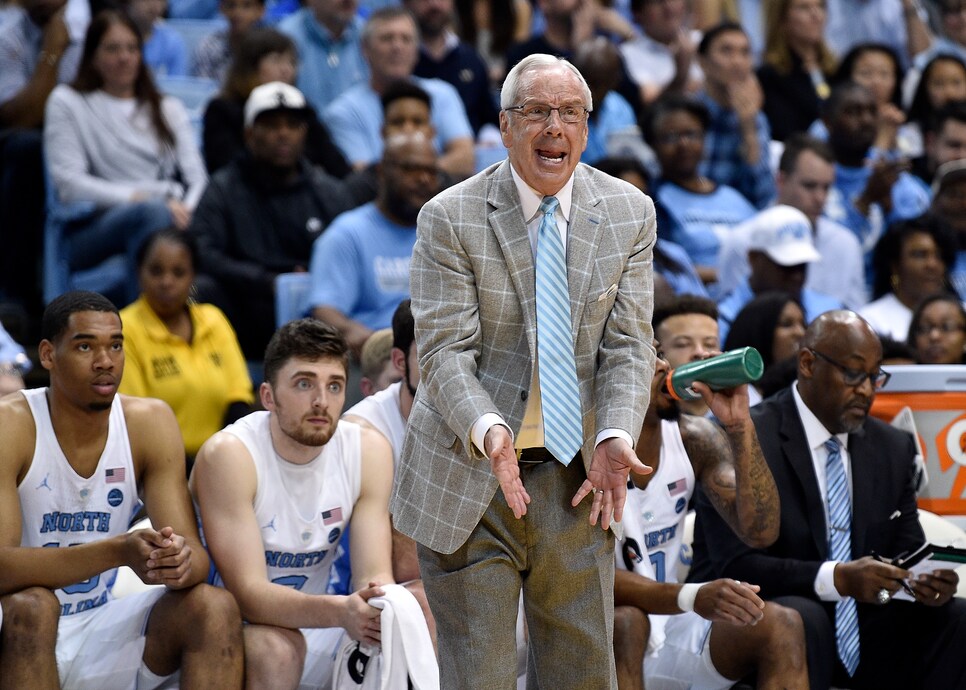 Much has been said about "The Tiger Effect" after Woods' performance at last week's Valspar Championship, which became the focus of the sports world when Woods gave himself a chance to win on Sunday. A normally low-key tournament on the PGA Tour schedule commanded the same attention of a major championship thanks to Woods, this coming on the same day as the NCAA Tournament's Selection Show.
The question was, could Woods garner that same attention during the first two days of an actual tournament when he teed it up this week at Bay Hill, where he's won the Arnold Palmer Invitational eight times. He got off to a strong start on Thursday morning, opening with a first-round four-under 68 and positioning himself near the top of the leaderboard. Still, it's early, and once the tourney games tipped off, the last thing anyone would be thinking about is the first round of a golf tournament, even if it involved Woods. Well, anyone except North Carolina head coach Roy Williams, that is.
Williams, whose Tar Heels take on the Lipscomb Bisons on Friday afternoon, showed up to his scheduled press conference on Thursday presumably to talk about his team's matchup. As first reported by USA Today's Dan Wolken, basketball was the last thing on his mind, opting to open his press conference with a Tiger Woods update. Check out the video:
Williams, like all of us, has got Tiger FEVER. Also, we doubt he's too scared of 15-seeded Lipscomb, so it's understandable his mind is wandering. Williams is going to have a big problem on Friday though, with Woods teeing off at 1:08 p.m. ET and UNC tipping off at 2:45 p.m. If you notice a short temper from Williams in the first half, that means Woods is likely two-over through seven holes. Let's hope that's not the case, for all of us.