News
Adam Scott, with baby delivered early, will give FedEx Cup playoffs a go after all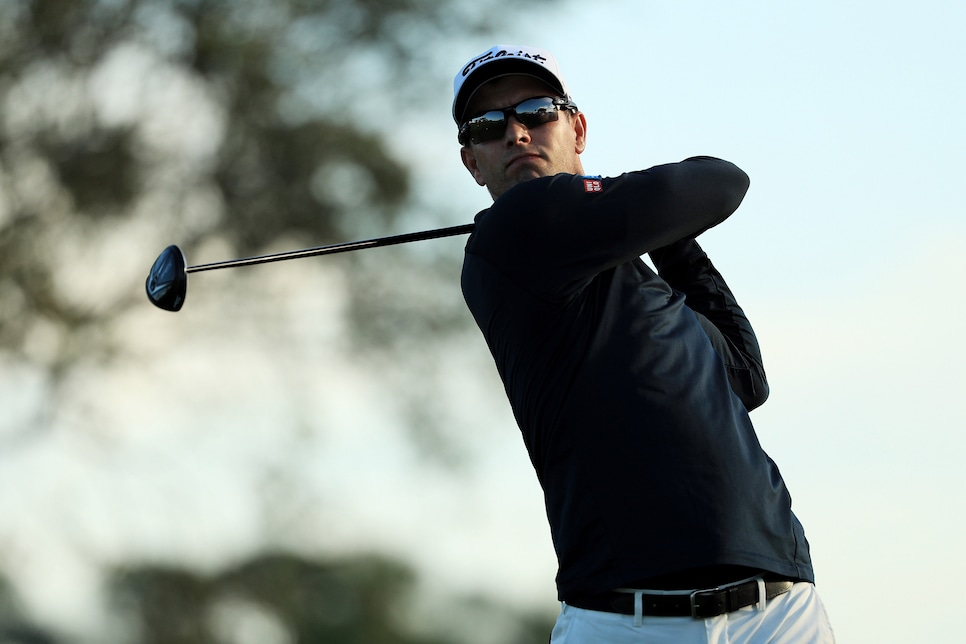 It appeared Adam Scott's 2017 had come to an end at the PGA Championship. The 37-year-old and his wife were expecting their second child, and the pregnancy was envisioned to keep the Aussie on the sidelines for the first two events of the FedEx Cup. Given his subpar (at least by his standards) campaign, missing those tournaments would prevent Scott from moving on to postseason's third stop at Conway Farms Golf Club in Chicago.
"My priorities were shifted this year and my practice changed accordingly," said Scott, now 18th in the world after reaching No. 1 just three years ago. "I'm certainly far from desperation [but] certainly motivations and priorities shift over a 20-year career. Not every time are you going to be able to commit and put everything into it."
Turns out those fears were premature, thanks to an early delivery on August 23rd. With mom and child in good health, Scott has decided to give the Fedex Cup a go after all, teeing it up at this week's Dell Technologies Championship at TPC Boston.
But if Scott harbors hopes of getting to East Lake, the 2013 Masters champ has some work to do. He enters the week ranked 73rd in the standings, with the top 70 advancing to the BMW Championship. On the bright side, Scott has a stellar track record at the former Deutsche Bank event, with a win and six top 10s in 11 appearances.