The Fringe
Adam Granduciel of the Grammy-winning band The War on Drugs finds musical inspiration on the course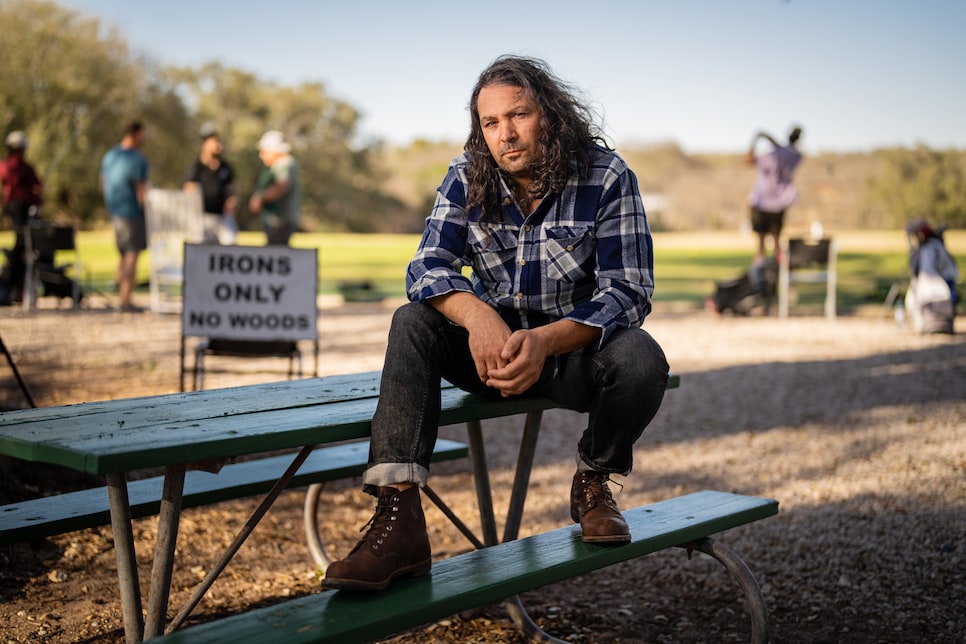 PLAYING THROUGH Adam Granduciel takes a break from touring to visit Lions Municipal Golf Course in Austin.
Darren Carroll
Now I'm finally feeling free I'm living down by an old par 3/You know I'll be playing
The last lyric that came to Adam Granduciel for the latest The War on Drugs album is the one he's most proud of—and the one he most enjoys singing. But the frontman and creative force behind the Grammy-winning rock band didn't need to take any artistic license in coming up with it.
Granduciel actually lives down by an old par-3 course, and it played a crucial role in his band's most recent creation. After moving to the Studio City area of Los Angeles in 2020, Granduciel stumbled onto Weddington Golf Course while on a walk with his then infant son, Bruce (named in part for one of Granduciel's music idols, Bruce Springsteen). It soon became a place to unwind after the baby was put to bed, but it also morphed into an important part of his creative process, both for the band's fifth studio album, "I Don't Live Here Anymore," and for the album's 10th and final track, "Occasional Rain," on which he sings about his golf oasis.
"I'd go at night and just park the car behind the huge net and sit there listening to the music we were working on or voice memos of ideas I had and watch people tee off," says Granduciel, whose band won a Grammy for best rock album in 2018. "It was just real meditative, and it was a nice routine I had."
As with many others, the pandemic played a role in Granduciel getting (back) into golf. The future rocker first fell in love with the game as a sixth-grader caddieing at Wellesley Country Club outside of Boston, taking advantage of Monday playing privileges while using his dad's old set of clubs. As a teen he cobbled together his own set—in some cases by ordering parts and using a blowtorch in the basement.
But Granduciel stopped playing when he was too old for the junior golf rate—by then he was spending nearly all his free time playing guitar anyway. He thought about getting back into the game after college until his father informed him that his clubs had been thrown away. (Empty nesters like that nest empty.) A few decades later, the 43-year-old's latest move not only brought him close to that par 3 but to a neighbor who happened to be looking for a fourth.
"It was just such a great thing to do every week," Granduciel says, "to get outside and forget about whatever was going on, and I just really love it. And it was just great to connect with something from when I was younger."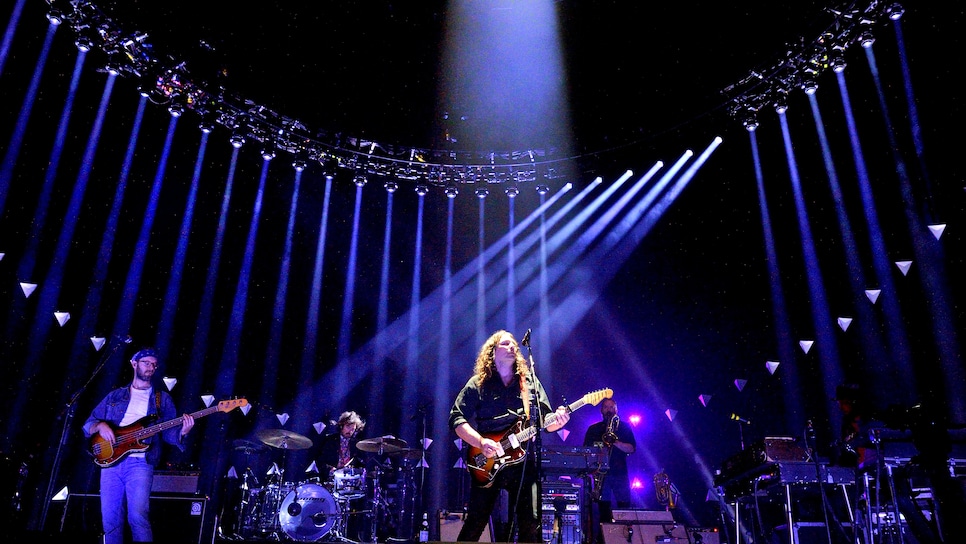 The War On Drugs perform on stage at The O2 Arena in London, England.
Gus Stewart
Granduciel raves about the public golf courses in the L.A. area, even if he has to pay full freight these days. His Friday game has become a fixture on his calendar—well, when he's not touring, like during a recent two-month stretch that included his first time playing Madison Square Garden in January. He says the next steps in his golfing evolution are converting his bandmates and bringing his clubs on the road.
"What a great way to see a city, too, or a town," Granduciel says. "A couple years ago you'd go to the local record store or you'd find the great coffee shop or restaurant. But now, I'm just going to try to find the great course."
In the meantime, Granduciel is just happy to have found the game again after all these years.
"You can't really choose the things you get obsessed with. It was the same feeling I had when I was in sixth grade, and my friend invited me over to his house to jam for the first time . . .I couldn't wait for him to invite me over again," Granduciel says. "I don't even know what I'm doing out there half the time, but it's the getting there that's the fun part."
Granduciel calls playing the guitar an extension of himself, but he says his golf game is very much a work in progress. After recently shooting a career-best 84, though, he's at least begun entertaining the possibility of playing the celebrity pro-am circuit.
"When you see these highlights, and there are thousands of people watching you hit a 6-iron out of a fairway bunker to two inches, I can't even imagine how that feels," Granduciel says. "You must feel like a god or something."
Of course, most people think the same thing about rock stars—even rock stars who just bought their first pair of golf shoes. Yep, there's no turning back now. Adam Granduciel is all in as a golfer—just listen to his lyrics.
"We just played in L.A., so my golf buddies all came to the show, and I sang the line, and I pointed to them," Granduciel says. "So it was a cool, full-circle kind of event."