The Fringe
Former tennis star Mardy Fish has been open about his struggles with anxiety and how golf has helped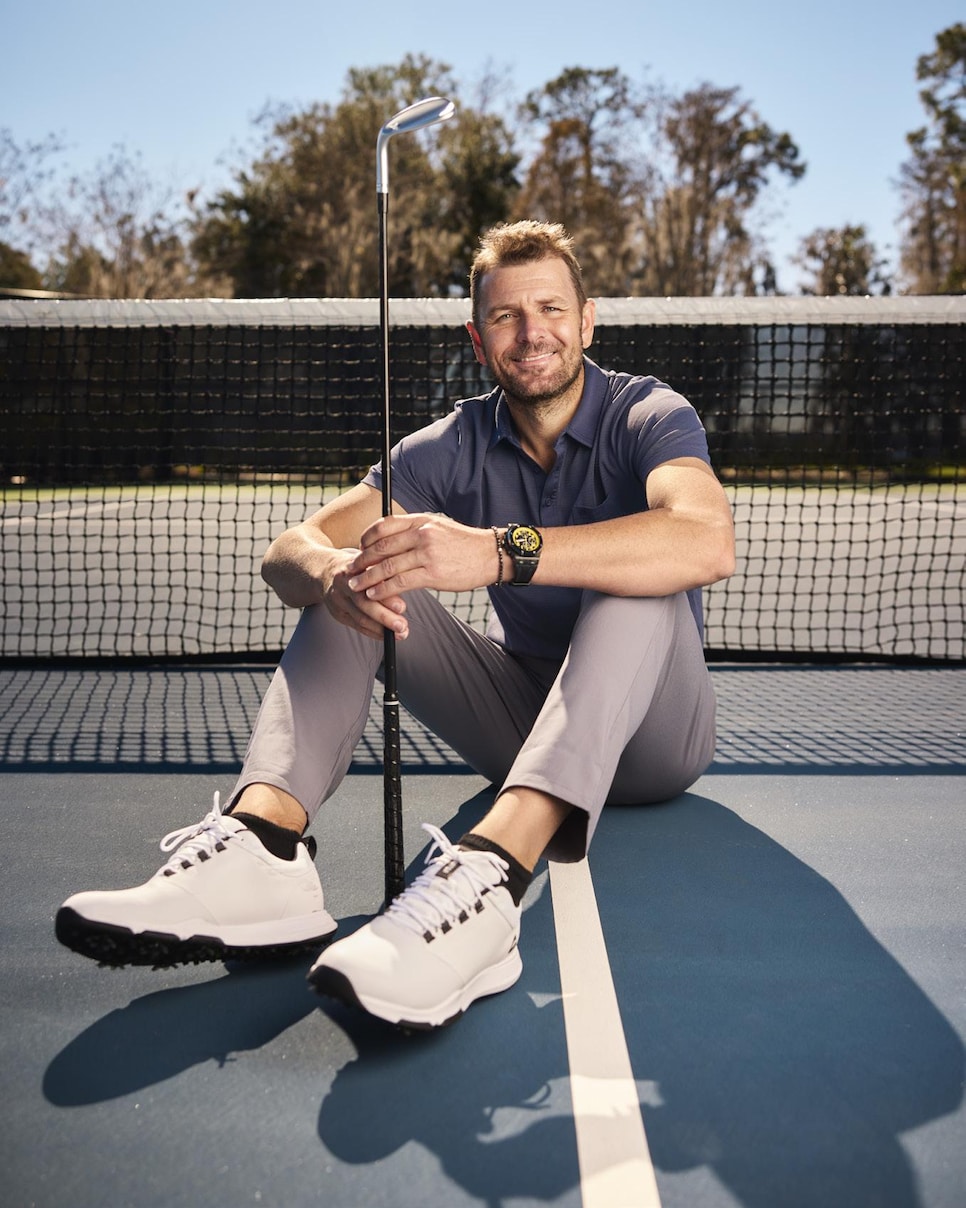 GOOD MATCH Fish is one of the best golfers on the celebrity tour. Photograph by Jensen Larson
Mardy Fish gave his life to tennis, but he sure looks like a golfer in retirement with a smooth, powerful swing that prompted Jack Nicklaus to declare him "the best non-professional golfer I've ever seen play." Nicklaus undoubtedly would have been even more impressed if he knew that Fish has never taken a golf lesson.
Fish recalls a less-structured setting in which he developed his left-handed golf swing as a toddler in Edina, Minn, because it's the same place where the righty tennis player grooved his backhand that "paid the bills."
"My mom tied a string with a tennis ball to the ceiling in the basement," says Fish, who carries a plus-2.8 Handicap Index at Bel-Air Country Club in Los Angeles. "I'd pick up a baseball bat, tennis racket or whatever and whack it with two hands on that side."
Fish played junior golf before focusing on tennis, and he's pretty sure he made the right decision. What's certain is that he wound up having one of the most interesting career arcs of any athlete, a story that was chronicled in the gripping 2021 Netflix documentary "Untold: Breaking Point." The film focuses on Fish's late-career renaissance when he turned to a strict diet and training regimen that took 30 pounds off his 6-foot-2 frame. At 29, Fish peaked by reaching No. 7 in the world.
Fish's surge was derailed by cardiac arrhythmia and a severe anxiety disorder. The panic attacks became so debilitating that they kept him from taking the court in potentially the biggest match of his career, a fourth-round meeting with Roger Federer at the 2012 U.S. Open. Fish rarely played the next three years, retiring after the 2015 U.S. Open, but not before deciding to open up about his struggles with mental health in hopes of helping others.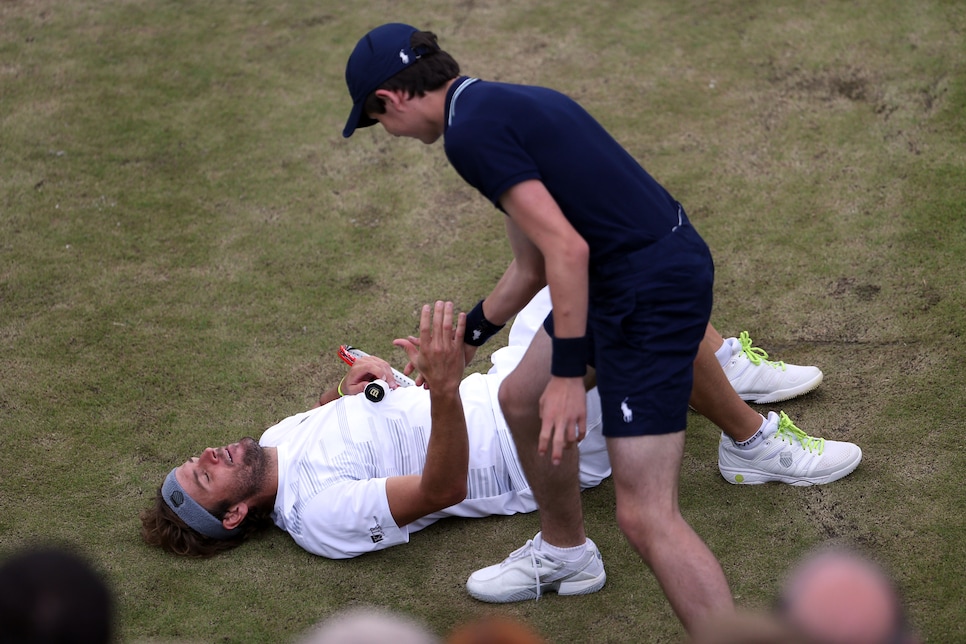 "I was in bad shape, and I got out of it and thrived," Fish says. "It's not something that will go away for good, but I have really good days almost every day. The pandemic has added to the mental health talk, so it's a nice time to share a success story for people who are locked in their house or scared of whatever."
Fish says during his tennis career he used golf as an escape from competing in tournaments. In retirement, it's the opposite. He loves playing in celebrity events, plus about once a month recreationally when he's at home in L.A. with his wife, Stacey, and their two children. Fish calls golf a "positive stress" in his life, and after decades of pushing his body to the limits to play tennis, you won't find him pounding range balls.
"Honestly, the less I play, the less that's in my head," says Fish, who serves as captain for the U.S. Davis Cup team. "I think it helps that I play minimally."
The lack of play hasn't kept Fish from being a force on the celebrity golf scene. He won the celebrity division of the LPGA's Hilton Grand Vacations Tournament of Champions three times and the American Century Championship—the Super Bowl of celebrity golf—in 2020, breaking Lee Trevino's Edgewood Tahoe course record with a 63.
"I love the feeling of leaving a city without losing. I got that in tennis a few times," says Fish, a six-time winner on the ATP Tour. "You're chasing that feeling. In tennis, we call it Title Town."
Fish, 40, is content to chase that feeling on the celebrity circuit, but he shares a dream that many other golfers have—playing the senior tour. "I'd need years to train, but I know what it takes."
It's a lofty goal, but one that seems achievable for this gifted athlete. Just ask Jack Nicklaus.