The Loop
PGA Tour winner uses Twitter contest to hire caddie for this week's event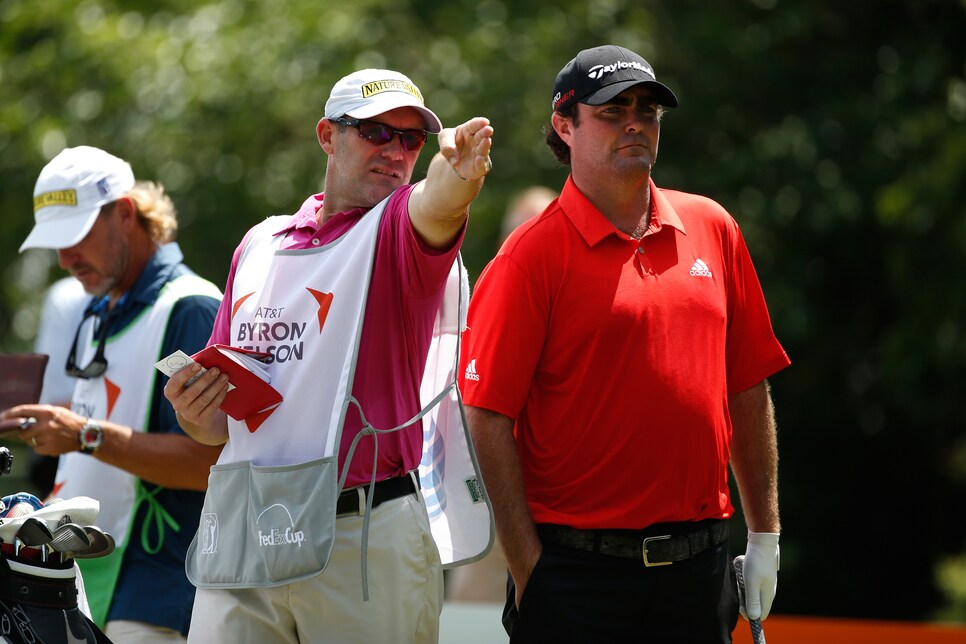 Did you ever want to caddie for a PGA Tour winner? Well, this was your chance. And you probably blew it.
Steven Bowditch took to Twitter on Monday night to seek someone to carry his bag at this week's John Deere Classic. And he did it in the self-deprecating fashion we've come to expect from the two-time PGA Tour winner as he gave himself only a 1-percent chance of making it to Sunday's final round.
Talk about the ultimate temp job.
Although, it doesn't necessarily have to be so temporary. One responder asked whether he could also caddie for Bowditch at next week's Open Championship if the Aussie happens to win this week and qualify for the season's third major. "Without doubt. Not even a question," Bowditch replied.
By Tuesday afternoon, Bowditch had settled on his caddie, a 17-year-old local named Elias, who gave a sweet and savvy ("I love Australia") response.
After winning the Byron Nelson in 2015 and representing the Internationals at the President Cup later that year, Bowditch has struggled mightily with his golf game. He hasn't made a cut in five tournaments this season and has failed to make the weekend in 35 of his past 37 starts. However, the talent is still in there somewhere, and there is still the potential for a big payday — for both him and the lucky looper.
Standard PGA Tour caddie payouts are roughly 5 percent of tournament earnings for a made cut, 7 percent for a top 10, and 10 percent of a win. This week's winner will make more than $1 million, so you do the math for what the winning caddie takes home. Not a bad week's work -- if you can get it. Good luck, Elias.