The Loop
Aaron Judge received more votes than Kristaps Porzingis for NYC Mayor (or did he?)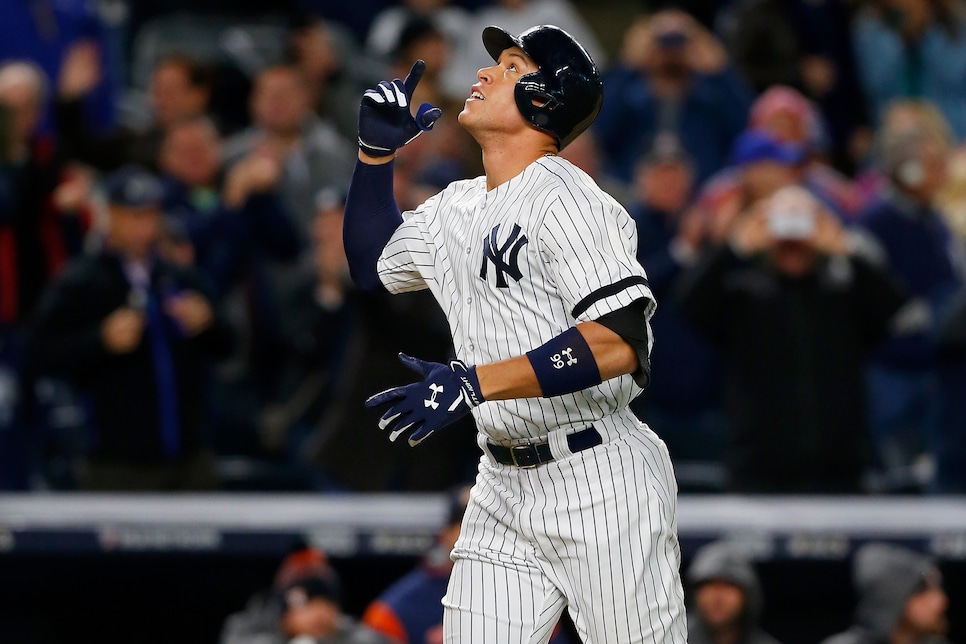 People say New York City is a frontrunnin' sports town. There's some truth to that, but there's also some truth to that in literally every other sports town in America. When teams do well, fans will show up and cheer for them. It's not exactly rocket science, it just happens to be elevated to the millionth degree in NYC.
Take for example, the 2017 New York City Mayoral Election, which was held on Nov. 7. On Tuesday, the New York City Board of Elections released the report of every write-in vote for mayor they received, and of the city's biggest sports stars, Yankees outfielder Aaron Judge received the most votes with a total of 10. All Rise, indeed!
Surprisingly, New York Knicks center and Latvian Unicorn Kristaps Porzingis came in second behind Judge. And this was after he had led the Knicks to a 5-4 start and was averaging over 30 points per game. New York is a basketball town, so how could Knicks fans allow Porzingis to come in with one vote less than Judge? Well, apparently, they didn't:
New York City: Great sport fans, terrible spellers. Mayor Porzinais Kristops Porzingis wins this round.
Other NY sports figures who received votes were former Yankees manager Joe Girardi (2), former Yankees shortstop Derek Jeter (2) and former Knick Charles Oakley (1). Despite all of their talent, though, none were able to beat Mickey Mouse's tally of 30 votes. Someone's going to have to hit 70 homers or average 35 points per game to beat the Disney legend. Better luck next year.