The Loop
A weird week gets weirder for Ian Poulter, as he suffers case of shanks
Last Sunday, we told you about a heckler taking to social media about his confrontation with Poulter at the Valspar Championship, to which Poulter responded by informing the man's bosses on his behavior. Then on Thursday, news broke that the heckler-in-question had been fired following Poulter's tweet.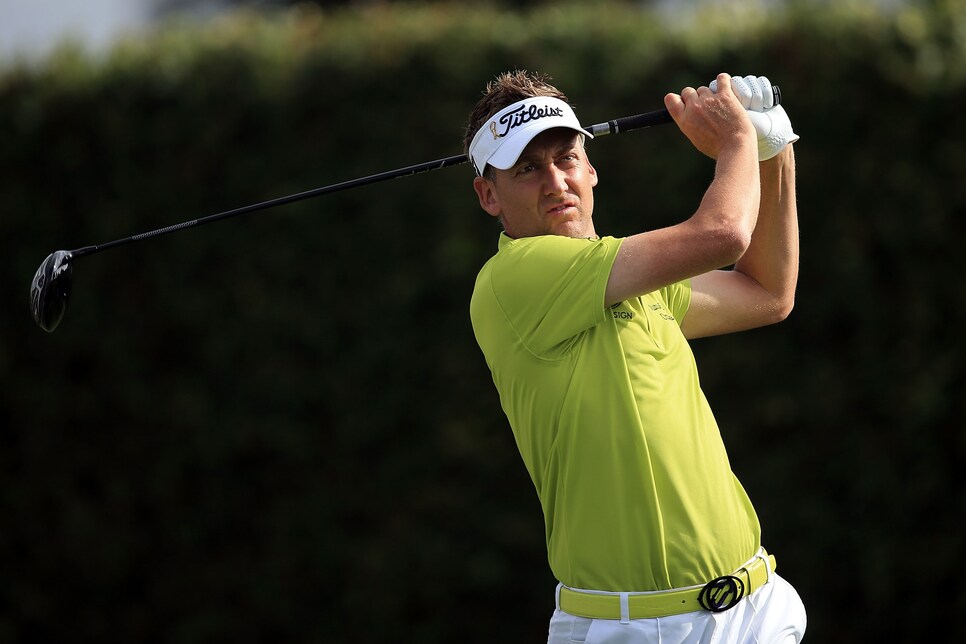 At Bay Hill for the Arnold Palmer Invitational, the 40-year-old was hoping to distance himself from the controversy, letting his play do the talking. Poulter got his wish, albeit not in the light he wanted.
Poulter, who's trying to earn his way onto the European team for this year's Ryder Cup at Hazeltine, got off to a strong start at Bay Hill, touring the first 14 holes in three under. But at the 15th hole, Poulter shanked his ball out of the rough and into a TV service area, leading to a double-bogey. Then, on the 18th, Poulter again hit a lateral shot, this time into the water that resulted in another double.
To his credit, Poulter didn't evade the issue after his round:
Here's to hoping for a quiet weekend for Ian.