The Loop
A (very) unofficial list of other reasons for Tiger Woods' latest WD
Look, we're as bummed as anyone about Tiger Woods' latest withdrawal, this time before his second round at the Dubai Desert Classic. Woods' agent, Mark Steinberg, told reporters the reason for the 14-time major champ's early exit was back spasms that are unrelated to his pair of surgeries at the end of 2015. While we don't mean to make light of any injury -- specifically, one that involves the back -- we're open to the possibility (keeping our fingers crossed) that one of these things was the real reason for Woods pulling out.
The weather. Those 50 mile-per-hour winds in the forecast (second-round play wound up being suspended) probably weren't the best thing for Woods' struggling ball-striking. Even Ian Poulter hit a shank. OK, so that's not that unusual.
His playing partners. Did Matthew Fitzpatrick and Danny Willett plot to pull a prank on their opposing Ryder Cup vice captain behind his back? Anything's possible. Just look at those sneaky Brits.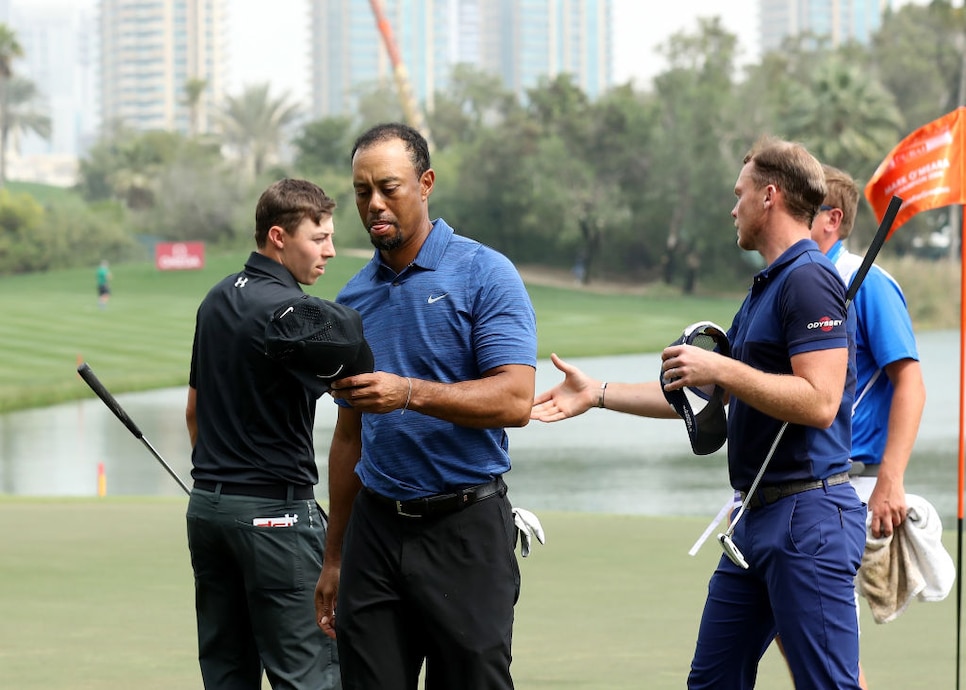 He remembered he left a light on at home. Energy costs these days, right?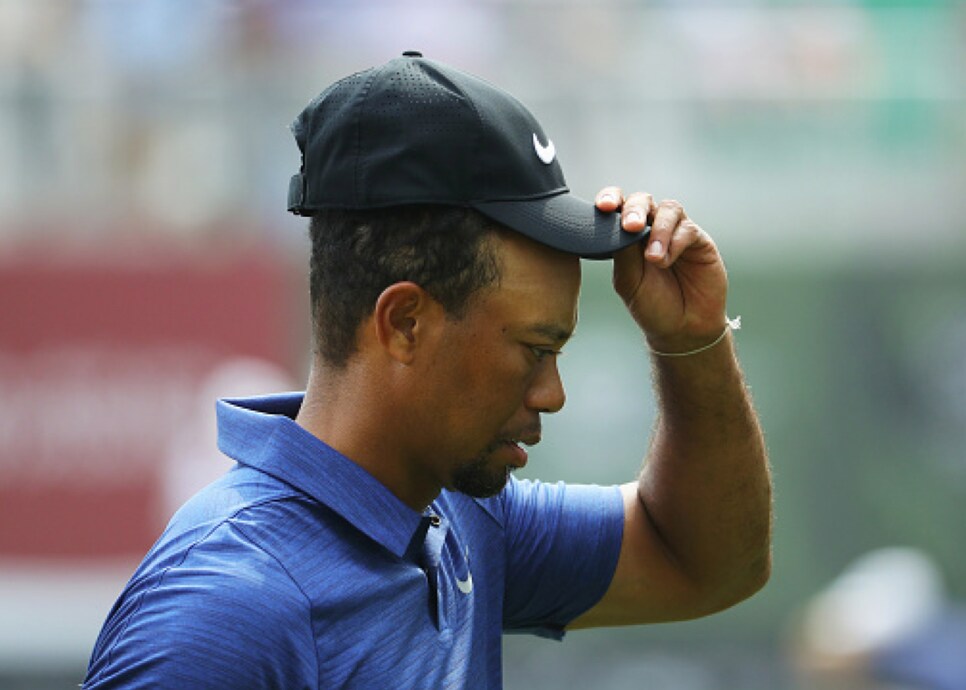 He didn't get HGTV in his hotel room. There are only so many comforts one can give up on the road.
His outfit. Woods just wasn't feeling this blue sweater/blue shoes combo.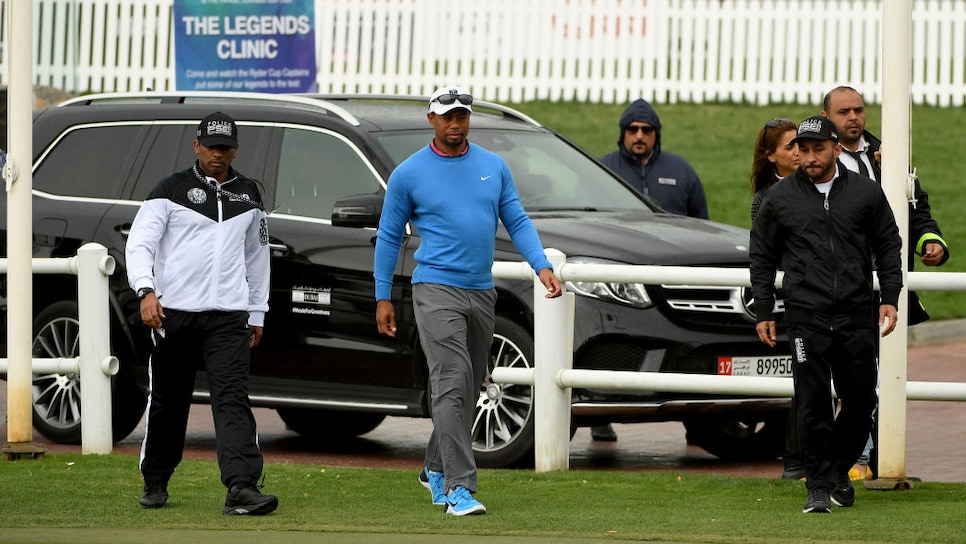 He got last-minute Super Bowl tickets. Hey, he could be a huge Lady Gaga fan for all we know.
See you at Riviera in a couple weeks, Tiger. We hope.