Courses
A Taste Of The Mediterranean In Isleworth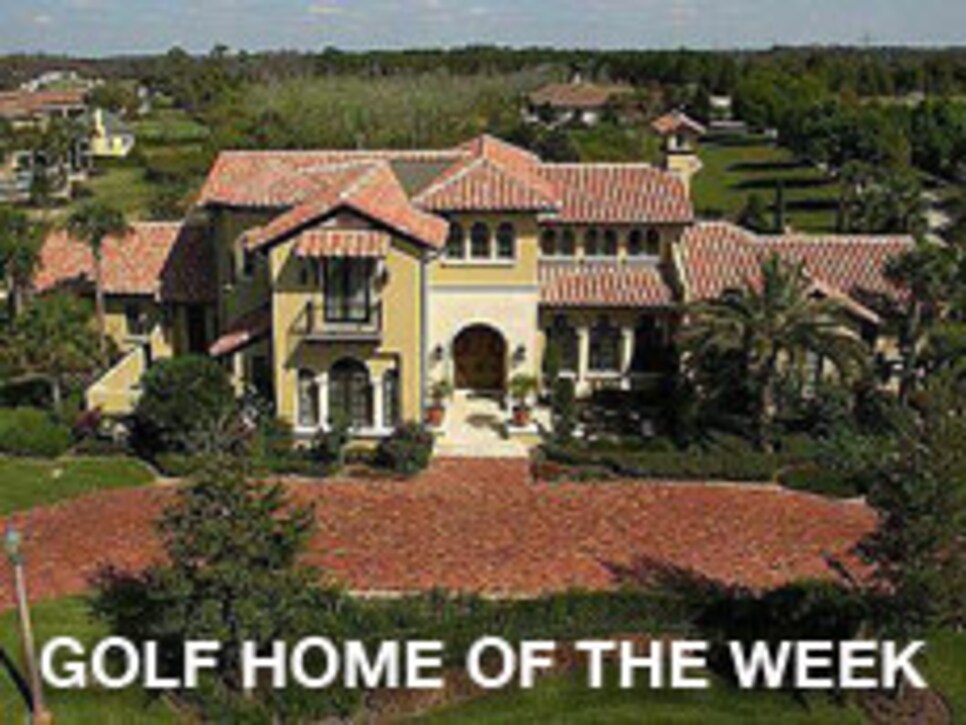 You don't find many addresses that say "golf" more plainly than this one on Zillow.com: a house inside Windermere, Fla.'s gated Isleworth community, home to Mark O'Meara, Darren Clarke, John Cook, and until recently Tiger Woods. (He's moving to a sprawling compound all his own in Jupiter, Fla.)
Our Golf Home of the Week is a six-bedroom, five and half bath home that was built in 2005 and sits on a little over an acre. Its area totals 5,400 square feet. Though the house does not overlook the course, the Isleworth clubhouse is about three-quarters of a mile away—by car, foot or golf cart.
Agent Karan Lee Freeman says the asking price is $3 million (not the $3.5 million showing on Zillow.com). "It's a unique home architecturally," she says. "The owner is a South Florida builder and he brought a [Addison] Mizner-type of look to it." She adds: "The use of materials is spectacular throughout. From the cap & pan tiles on the roof to the tri-tone brick driveway, it has a very warm, beautiful feeling."
Joining the Arnold Palmer-designed Isleworth Country Club is not part of the purchase price. That costs another $100,000 +,  says Freeman.
You say you want to be shielded from prying eyes? Freeman contends Isleworth is the "only community in [the Orlando area] whose airspace it is restricted." That, she observes, is "the ultimate privacy."
To see other Florida homes for sale on Zillow.com, click here.