The Loop
A step in the pro direction for Hurst?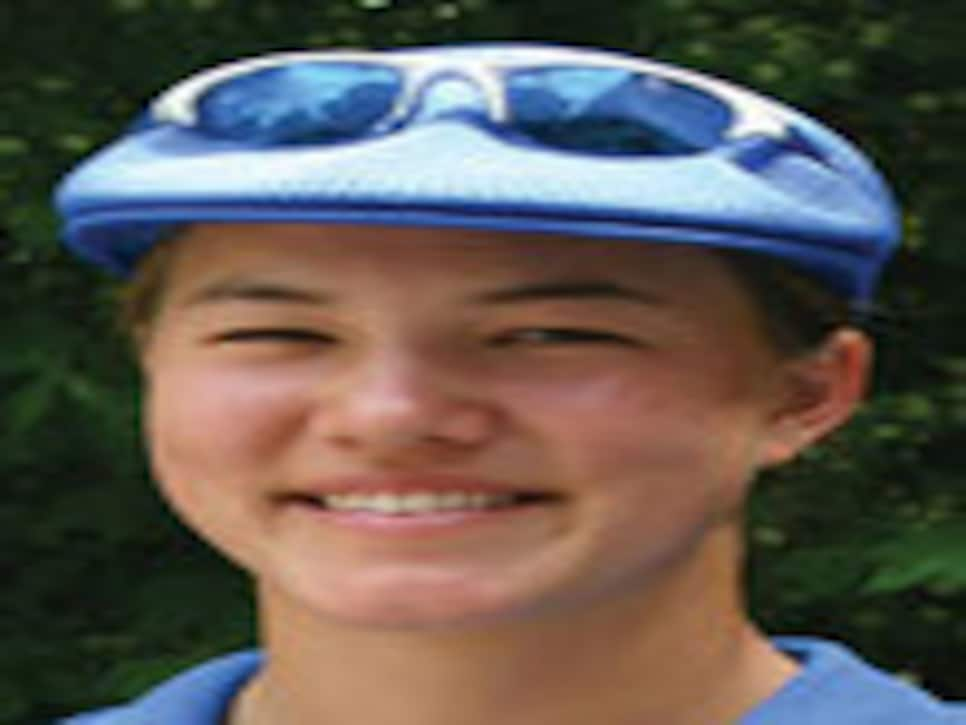 Suffice it to say, securing her Futures Tour card, thus assuring herself a place to play next year, makes the turning-pro route much more attractive. You didn't have to work hard to read between the lines of her post-round comments, where she admitted she was "leaning toward turning pro," to get the impression this will be the likely decision Hurst makes.
"It's like starting my career," said the Melbourne, Fla., native, who topped a field of 312 players. "Playing this qualifier and winning it kind of starts everything with a bang. I won it without playing amazing golf and I know I can improve so much. Now I also know where I stand."
Hardly sounds like somebody ready to crack the books again after high school graduation, huh?
It's the same sentiment Hurst has hinted at all summer. On three different occasions I asked her where she stood regarding school/pro golf and while never flat out saying "forget college, I'm going to get me some spending money," that was always the impression you got as to where she was leaning.
Hurst's victory was particularly impressive considering she trailed Michigan State senior Sara Brown by one stroke with a hole to play. Hurst hit a 104-yard approach shot on the par-4 to four feet while Brown, playing in the same group, missed the green and couldn't get her greenside chip closer than 40 feet. Brown bogeyed, Hurst birdied and claimed the title.
The win also helped get rid of the bad taste Hurst still had from losing the Florida high school state championship last week. Surely, she had to wonder if she couldn't win that tournament whether she was really ready to play as a pro. That question seems to be answered.
CHIP SHOTS:__ Despite her final-hole mishap, Brown, a 21-year-old from Tucson, Ariz., also secured a Futures Tour card for 2008. She said that she will play out her senior season with the Spartans, then turn pro after the NCAA Championship.