The Loop
A running list of everyone who has turned down the Tennessee head coaching job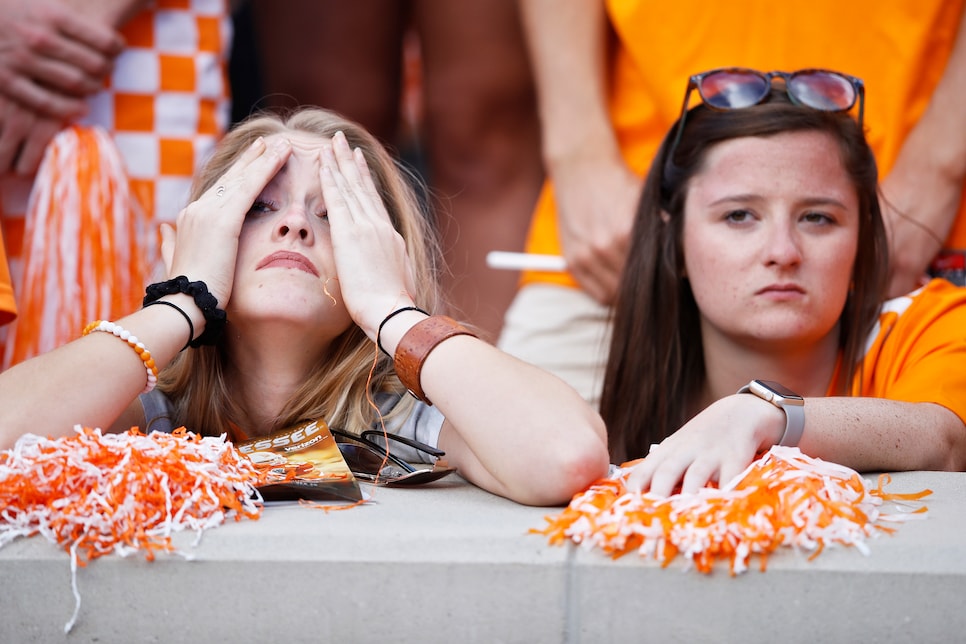 This past Sunday, reports revealed that University of Tennessee athletic director John Currie had reached an agreement with Greg Schiano to be the Volunteers new head football coach. The news came a day after the Vols' 42-24 loss at home to Vanderbilt, marking an ugly end to an uglier season that saw Tennessee lose all eight of its SEC games, finish with a 4-8 overall record and fire head coach Butch Jones two weeks prior to the end of the season.
By now, most of us are aware of what happened next. Schiano, who made a name for himself as head coach at Rutgers, earning him the same position with the Tampa Bay Buccaneers, was out at Tennessee before he was ever in. A social media mob of diehard UT fans played a huge part in that decision, pointing to an allegation that the current defensive coordinator at Ohio State played a role in covering up the Jerry Sandusky scandal at Penn State. While the evidence of this remains weak, it was enough for Currie and the powers that be at Tennessee to act swiftly, nixing the deal in a matter of hours.
In the four days since, that bad dream has turned into a full blown nightmare in Knoxville. What would normally be an attractive, SEC head coaching job has become one no one wants to touch with a 10-foot pole...including candidates with ties to the school. Currie's coaching search has turned into a laundry list of swings and misses. Just how bad has it gotten? Let's take a look: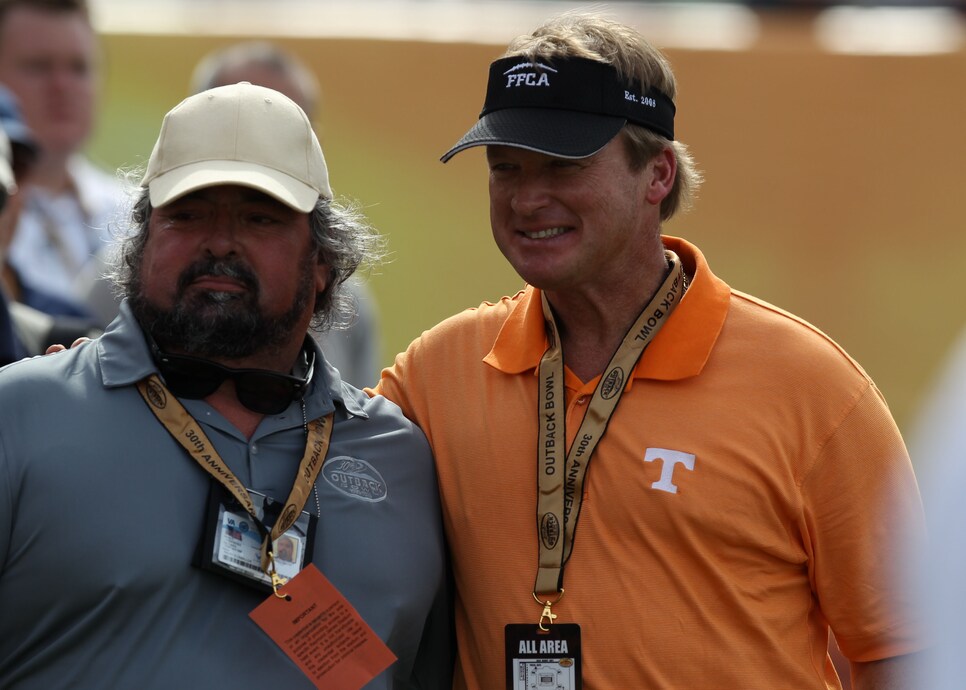 Gruden has been Rocky Top's pipe dream for a long time due to his ties to the school. The former head-coach-turned-Monday-Night-Football analyst began his coaching career in Knoxville, spending the 1986-1987 season there as a graduate assistant. In addition to that, his wife was a former UT cheerleader and his son currently attends the school. Shockingly, none of this was enough to pry Gruden away from the MNF booth, where ESPN pays him $6 million per year to tell viewers how much he loves every single player with a pulse in the NFL.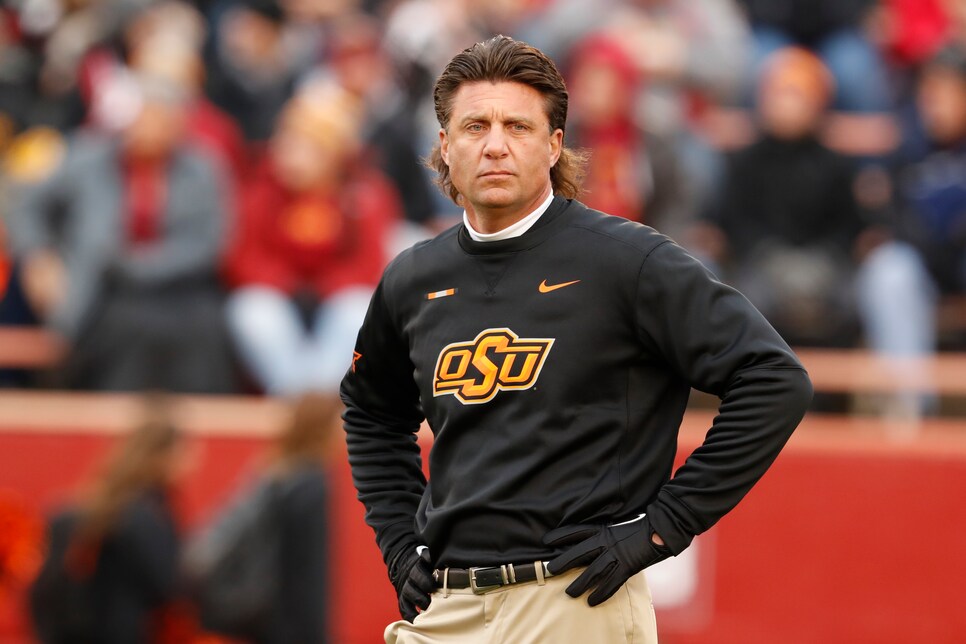 After striking out on Gruden and botching the Schiano situation, Tennessee looked like they might rebound nicely by hiring Oklahoma State head coach Mike Gundy. Gundy, an Oklahoma State alum, just finished his 13th season at the helm in Stillwater, where he's compiled a 113-53 overall record, including five 10-plus win seasons (likely a sixth if the Cowboys win their bowl game), the 2005 Big 12 Championship and just one losing season. How could Oklahoma State let him get away? Well, even after Gundy met with Tennessee, they didn't: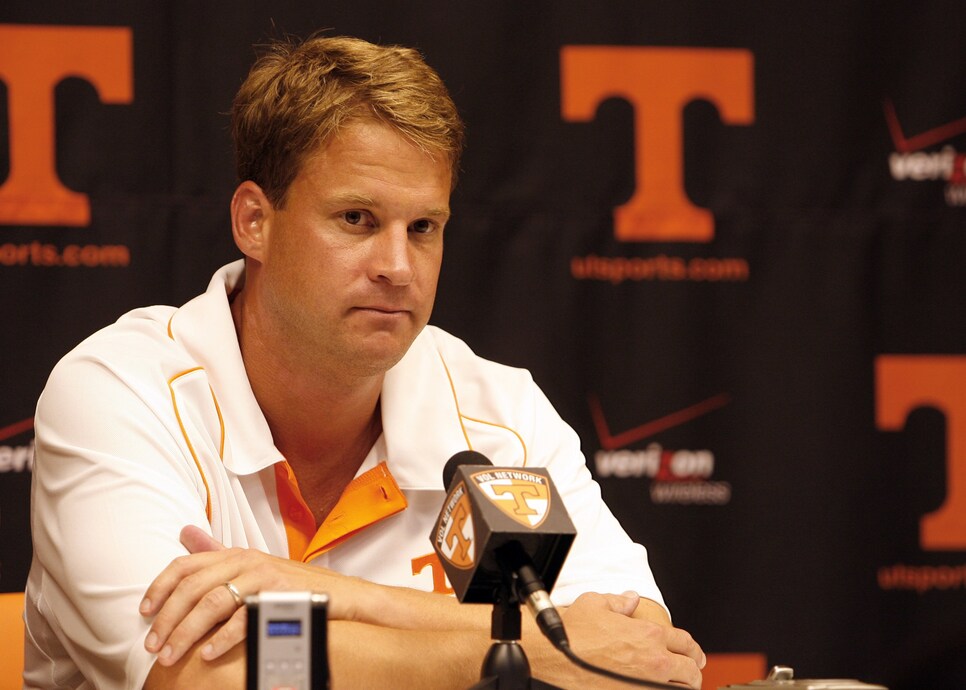 After just one season in the NFL with the Oakland Raiders, Kiffin was fired and immediately scooped up by Tennessee, where he made some outlandish claims upon his arrival. Before he could even make good on them, he was on his way to USC, while simultaneously becoming public enemy no. 1 in Knoxville. But time can heal all things (in addition to a few years under Nick Saban and an incredible first season as head coach at Florida Atlantic). Now, Volunteer fans are begging the man that deserted them to come back, but Kiffin won't bite, and continues to throw daggers their way:
Could it get any worse? Why yes, yes it can.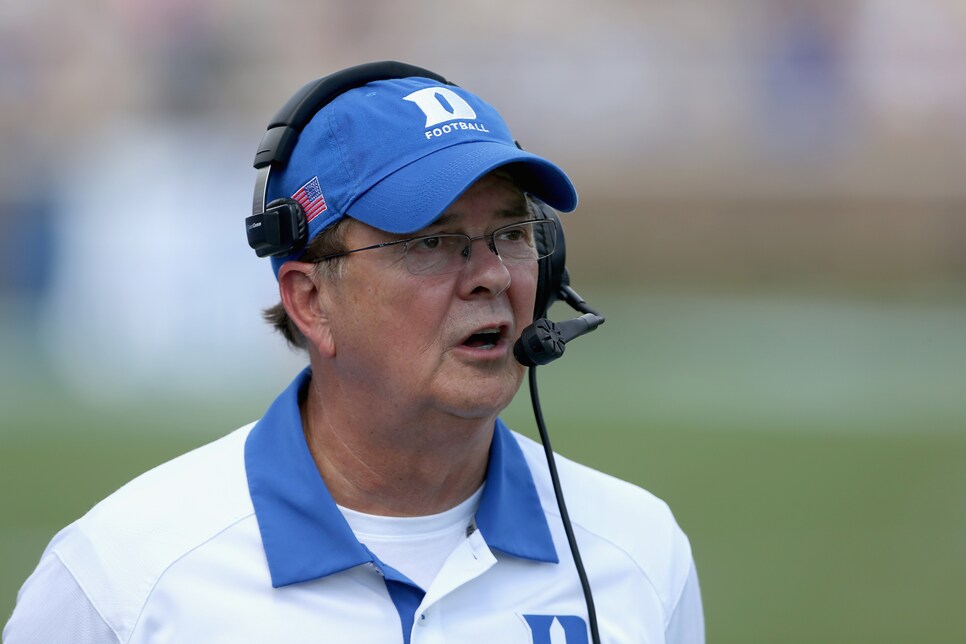 Most associate Cutcliffe with the Manning brothers, whom he coached both of at Tennessee and Ole Miss, but he's actually put together a nice little resume in his 10 seasons as Duke's head coach. Despite spending 15 years at Tennessee in multiple coaching positions, Cutcliffe even told them to take a hike in favor of Duke... DUKE!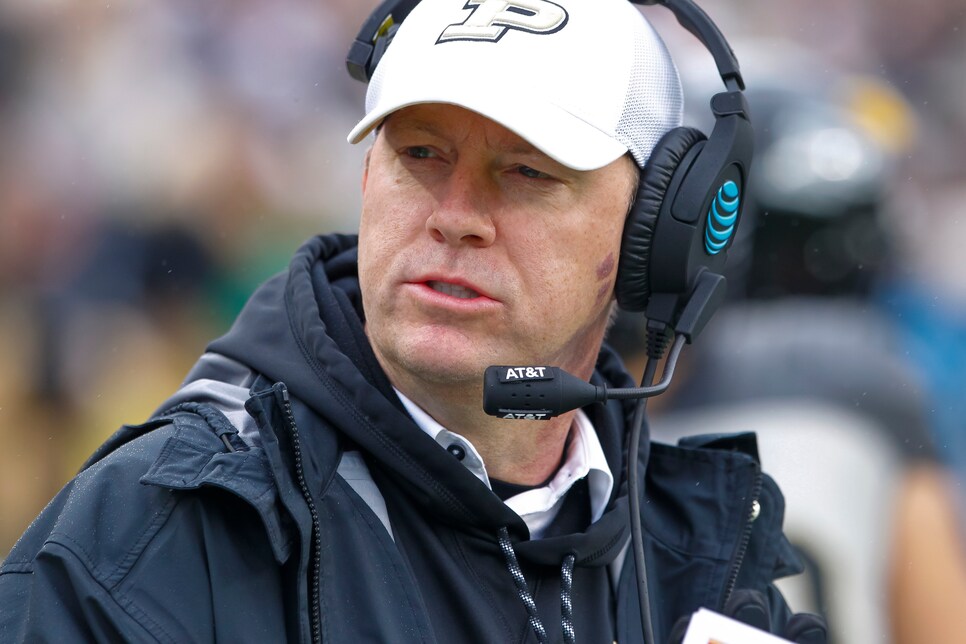 Brohm didn't begin his head coaching career until 2014 at Western Kentucky, where he immediately found success, going 30-10 in just three years and landing the Purdue job in 2017. In his first year, Brohm lead the Boilermakers to 6-6 record, and has a chance to earn the school just its second winning season in the last decade with a bowl game victory. With the path he's on, Purdue should act as a stopgap for Brohm's next big job, which was reportedly Tennessee on Wednesday. Those reports were quickly shot down: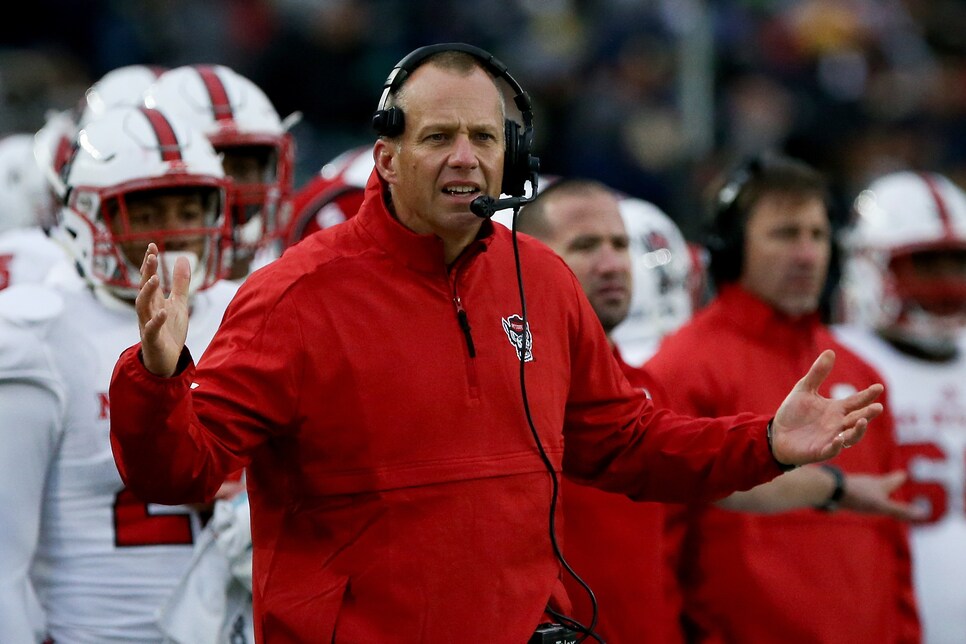 Following the Brohm news, Tennessee quickly zoned in on N.C. State head coach Dave Doeren. In his first head coaching stint at Northern Illinois, Doeren remarkably went 23-4, leading the Huskies to the Orange Bowl in his second season, which he would not coach after already accepting the job at N.C. State. After a 3-9 opening season, the Wolfpack have had four straight winning campaigns, including 2017. Doeren hopes to make it a fifth in 2018:
When low-level ACC and Big Ten school's coaches are turning down Tennessee, you know something's wrong. Then again, Tennessee might just be the Purdue or Duke of the SEC. This search has officially spiraled out of control, and now UT plans to scrape the bottom of the recently-fired-SEC coaches barrel:
Allow me to be the first to make the "Any Volunteers??" joke. Wait...