The Loop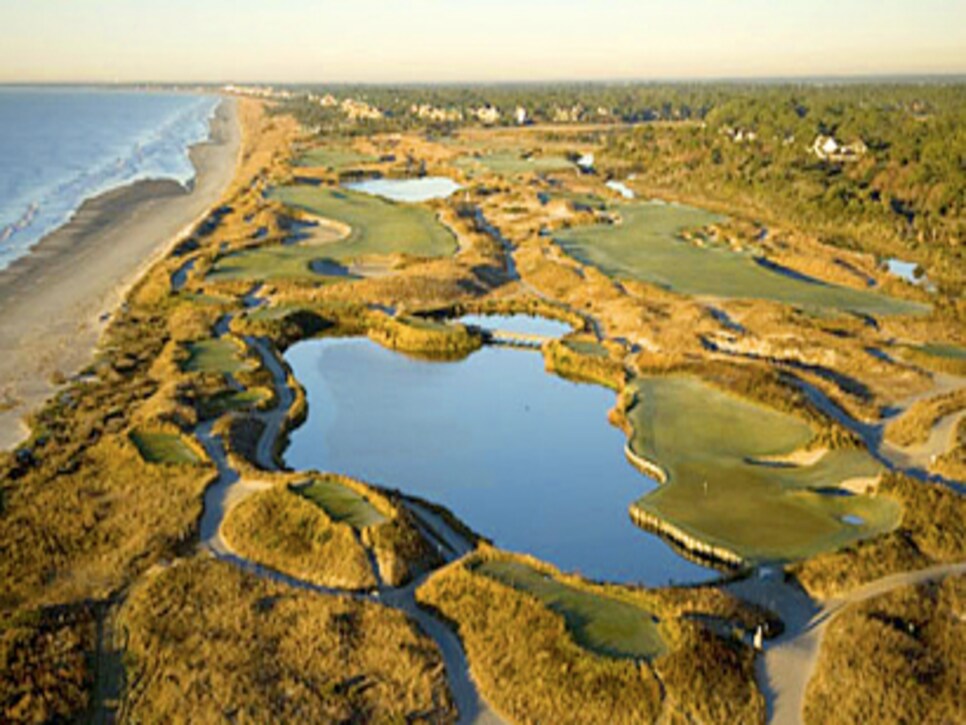 Ranked as one of the toughest tracks in the country, the Ocean Course at Kiawah makes Spyglass look like a sippy-cup.
Let me state very clearly: I love Pete Dye. He won me over in the first three minutes of our most recent conversation about his new golf course in French Lick, Indiana. As far as I'm concerned, Dye's personal pie chart is three parts character and one part living legend. But I'm tired of being midway through a round at a Dye course and feeling the uncontrollable urge to quit golf and take up bumper-bowling.
My debut round at the Ocean Course at Kiawah, which will host the 2012 PGA Championship, was so ridiculously unsuccessful I issued multiple apologies to my playing partners. A few highlights: On the second hole (501 yard dogleg left), after a decent drive, I had 210 yards to reach the green. I made a sloppy 7. On the 13th hole (364 yards), I was pin-high in two and I had to shake in a three-footer for an 8. At one point I had a five hole streak of double bogeys. I was Pete's pinata and I was stuffed with tears and self-loathing.
What makes it so tough is the consistent wind, the lack of room you have for error and the undulations in the greens. My typical steer-swing I use on tough courses, where I hold on to the club a little longer than usual and close my stance to my target, never helps my driving range goal of going low.
Well Mr. Dye, once again I tip my psychologically sweat-stained cap to you. You and your Ocean Course beat me 9&8. In honor of the thrilling match play championship this week, where we were darn-near left with Stewart Cink vs. Someotherguy, I was Steven Ames and Pete Dye played the role of Tiger Woods.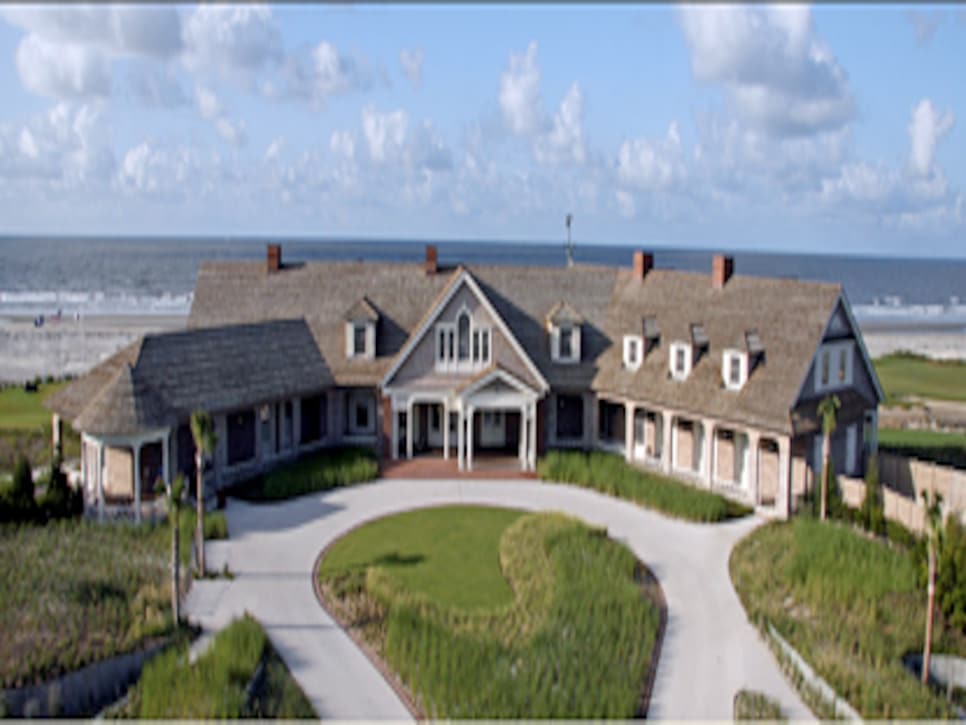 On a positive note, I'd award the Ocean Course one of the best clubhouses in golf (pictured above) and I'd rank the Sanctuary one of the most comfortable resorts I've ever seen. I had 180 degree sweeping views of the Atlantic from the bar and the breakfast nook at the clubhouse. And I had a similar view from room 575 at the Sanctuary. Now I'm going to spend the rest of my Sunday looking for a bowling alley.
My top 3 hardest Pete Dye courses in the country:
1-Ocean Course at Kiawah Island, South Carolina.
2-Whistling Straits (Straits Course) in Kohler, Wisc.
3-PGA West (Stadium Course) in LaQuinta, Calif.
My top 3 favorite Pete Dye Courses in the country:
1-Colleton River (Dye Course) in South Carolina.
2-TPC Sawgrass (Stadium Course).
3-LaQuinta Resort (Mountain Course).
My top three rough activities I experienced this week:
1-18 holes at the Ocean Course.
2-A wake for a friend's mom (who lived a long full life).