News
A major champ speaks out on rollback talk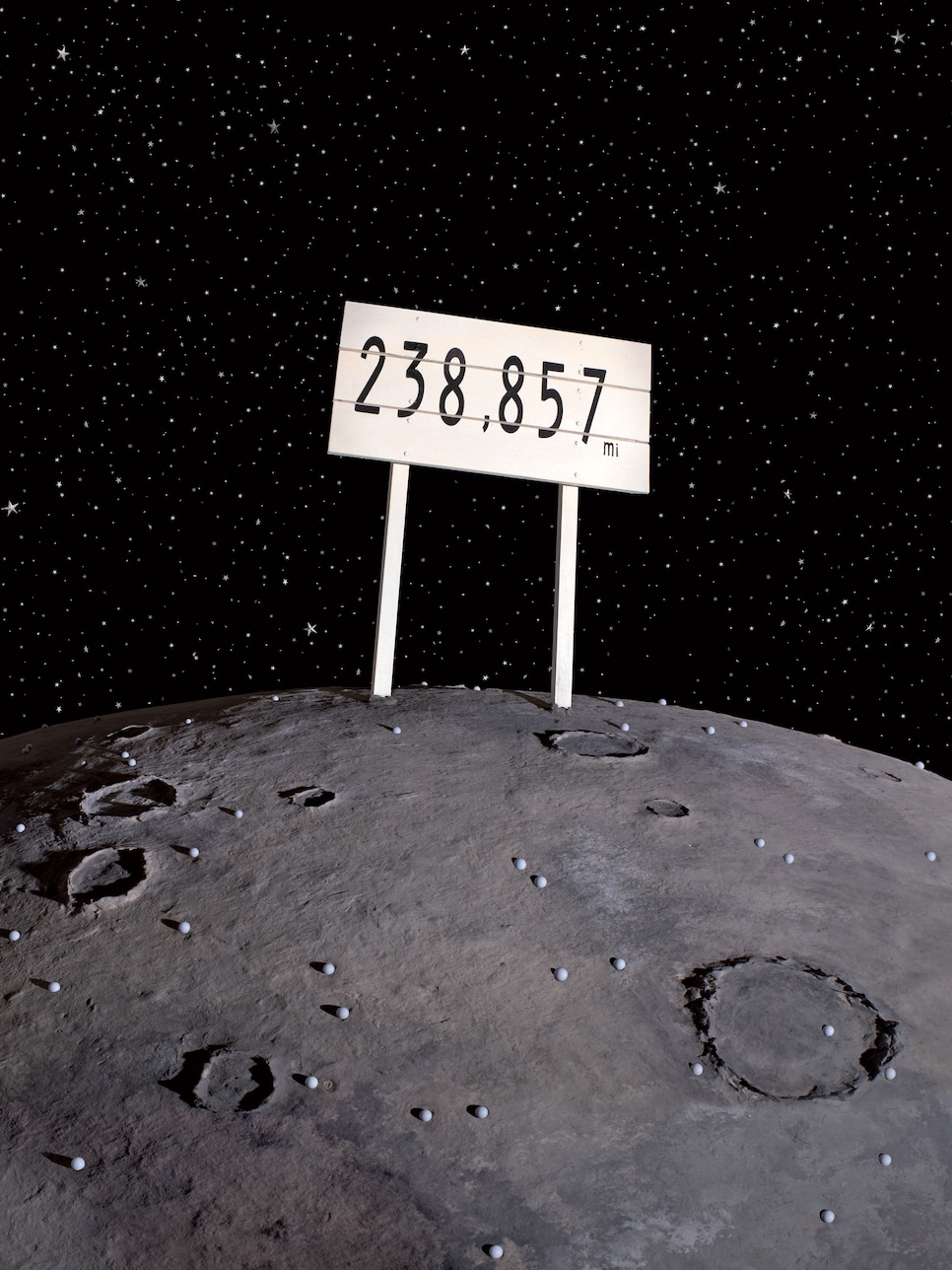 People have been talking about the golf ball going too far since the 1930s, but recently it has reached a crescendo. Half the golf world thinks the game is fine, and the other half thinks it's a disaster. Wisely, most of my fellow pros with endorsement contracts have stayed fairly mute or politic around conversations about equipment rollbacks. But I feel like it's necessary for one of us to speak the truth. So forgive my anonymity, but it's just easier this way. You can know that I'm a major champion, in case that lends more weight to what I'm about to say.
First, forget any numbers you've read about driving distance. They're all nonsense. The PGA Tour doesn't tell us which holes they measure. They say they choose holes where most players hit driver, but for all we know they could be uphill, downhill or to tighter fairways where not everybody truly lets out the shaft. Statistics can be made to show anything. Governing bodies, in golf and every aspect of life, have used statistics to justify predetermined decisions since the dawn of time. Why sift through decimals when the reality is so obvious?
Yes, we've gotten a lot longer. Anybody who's been inside the ropes the past two decades can tell you that. A drive that went 300 yards used to be every element coming together—a strong guy nailing the sweet spot with good timing and getting a nice, firm first bounce. Now a guy can neck one, turn away in disgust, and the ball flies 320.
So what? Distance is all relative. If you hit it past your playing partner, you're happy. If you don't, you're sad. The feeling is the same whether the drives go 200 yards or 400 yards.
This big jump was inevitable. Sports science has led to a lot of world records across many sports. Athletes are bigger, stronger, faster and armed with more tools to help them improve. A rep for a shoe company out here told me the average size of their tour staff has gone from 9½ to 11½.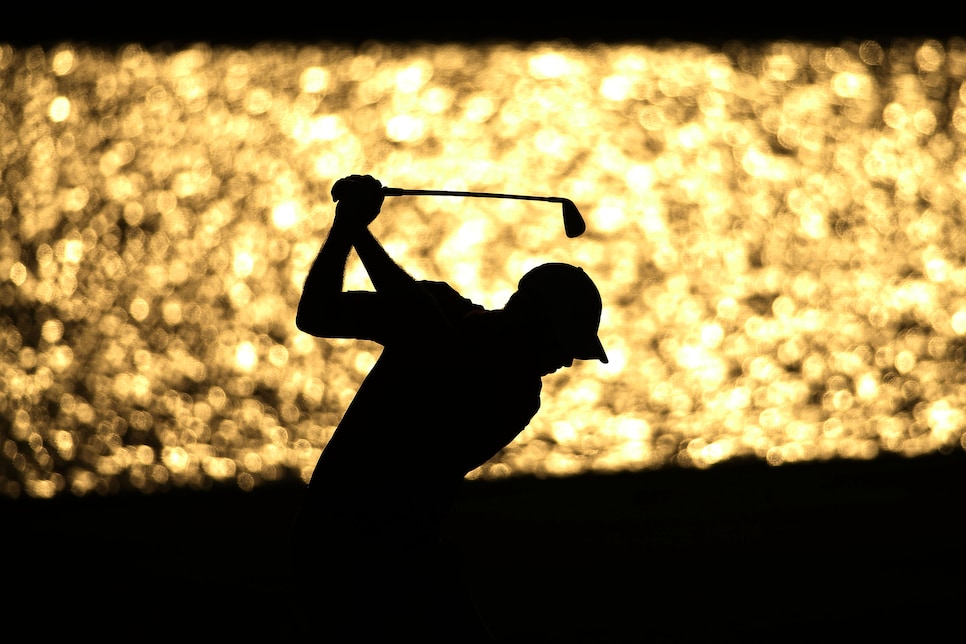 So when the Olympic record for the 100 meters was broken, did they change the race to 105 meters? And then again to 107 meters? Of course not. But that's exactly what has happened in golf, and I think it's been a huge mistake.
The courses are golf's most valuable asset. Because they're shown on TV, the courses we play have an undue amount of influence on other courses. Every time we add tee boxes, pinch fairways, grow rough so high that balls can barely be found, tuck pins two paces from the green's edge—all in the name of getting us to shoot the same scores as Bobby Jones, Ben Hogan and Jack Nicklaus—the original intent of a golf course is distorted. What they're doing to Shinnecock Hills this summer for the U.S. Open is grotesque. Ultimately, we showcase a sport that doesn't look like much fun.
Golf wasn't meant to be a contest of who can hit it the longest and straightest. The real fun is in the middle. Banging another ball a mile down the fairway doesn't compare to the thrill of pulling off a risky recovery shot or getting a good bounce, or seeing your opponent shake over a four-footer. But the game will always evolve to the grounds on which it's played. If the PGA Tour played a course like Harbour Town every week, we'd gravitate to a golf ball that flies shorter, spins and curves more, and is better around the greens. But the reality is, we play more courses that are stretched, and so we must make a living figuring out how to hit the ball as far as possible.
'I feel like it's necessary for one of us to speak the truth.'
For argument's sake, let's disregard all the economic and logistic ramifications of an equipment rollback. We'll pretend viewers would still tune in to watch Dustin Johnson smash it 265, and that running a state father/ daughter championship wouldn't involve a thousand sad and unwitting disqualifications. Would I be interested in making the ball go shorter? Sure. I'd probably suggest going back to the smaller, steel-shafted drivers I used when I fell in love with the game as a teenager. Everyone has his or her idea of when golf was best. Twenty years from now, people will be pining for the clubs and balls that are new on shelves today. The point is, golf never had and never will reach its perfect moment. Why people love this game runs much deeper than what can be observed.
Despite some gloomy reports about golf's health, the vibe on the PGA Tour has never felt better in my career. There are lots of popular young players, and 10 guys who could be No. 1 in the world two months from now.
Let's not fiddle unnecessarily with the ball or clubs. All we have to do is protect golf's most valuable asset—its courses—and the rest will fall into place. How do we do that? I say let's abolish par. Remember, scoring in relation to par was introduced at the Masters in 1960. Yes, it made the various standings of an array of players scattered around a golf course comprehensible, and it was a boon for TV broadcasting. But what has it wrought? Par is an arbitrary number that skews our perception of what's a good golf course. Par at Oakmont often feels like 76, but if that's what it was on the scorecard, the winner would shoot 20 under and the world would say it's a crap course.
The most interesting holes on the PGA Tour—and in golf generally—are the ones where par is most nakedly irrelevant anyway. The 10th at Riviera, the 18th at Torrey Pines South, the 15th at TPC River Highlands—the list goes on and on. Golf's most exciting format, match play, also sheds par as a concept of any importance.
We could play the Masters from the member tees and it would be a heck of an exciting golf tournament. Because Augusta National is a great course. Yes, we'd have a lot more wedges in—but so what? Pros are good. Seen with the right eyes, there's more potential for nuance and shotmaking with the wedge than any other club in the bag.
I know this sounds radical, but it's actually a simple idea. Lowest score wins.