News
A healthy Luke Donald returns to golf with perspective and some motivation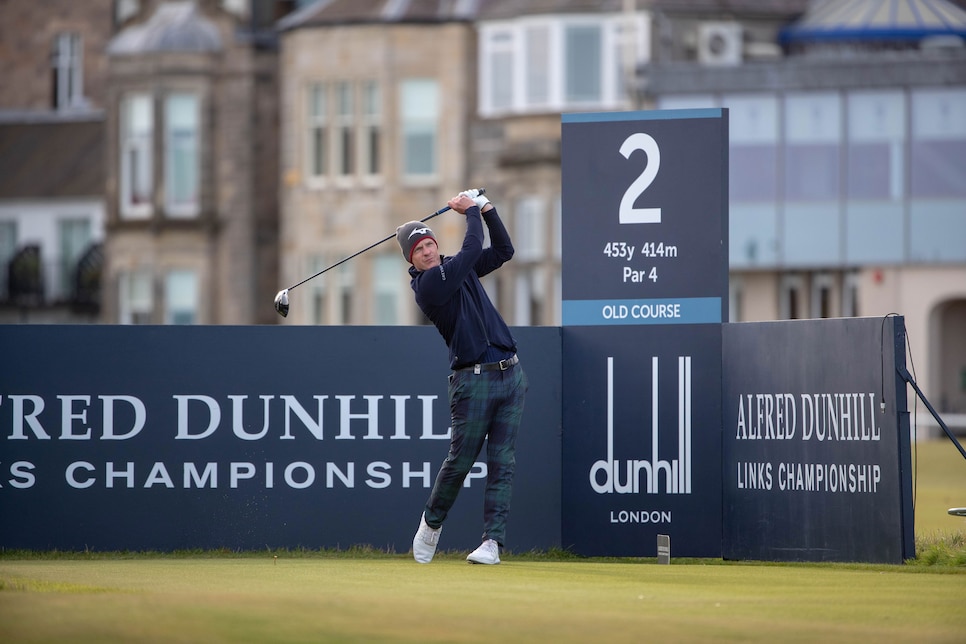 Photo By: Kenny Smith - PA Images
ST. ANDREWS, Scotland—Luke Donald didn't qualify for the final round of the 2018 Alfred Dunhill Links Championship. Not quite. Despite a four-under-par 68 on the Old Course at St. Andrews in the third round of the Pebble Beach pro-am-style event, the former World No. 1 came up one shot short of the two under par cut through 54 holes.
Donald wasn't too unhappy, though. Not given the circumstances. The 40-year-old Englishman's opening 75 over a blustery Kingsbarns was his first competitive appearance since he shot 67 in the second round of the RBC Heritage at Hilton Head back in April, a gap of exactly 174 days. In between, Donald has undergone much treatment and therapy on the herniated disc in his back.
"I started hitting balls again maybe a month ago," he says. "Before that I had a lot of opportunities to eat doughnuts. But my wife would give me a B+ as a patient I think. I was pretty good. I've never been one for taking too much work stuff home with me. Which is not to say I never woke up a little pessimistic. At those times, she would tell me off. So it is nice to be back. I have missed competing. I did try to enjoy the time away as much as I could with my family. But this is what I love to do. It is what I have always done and what I know."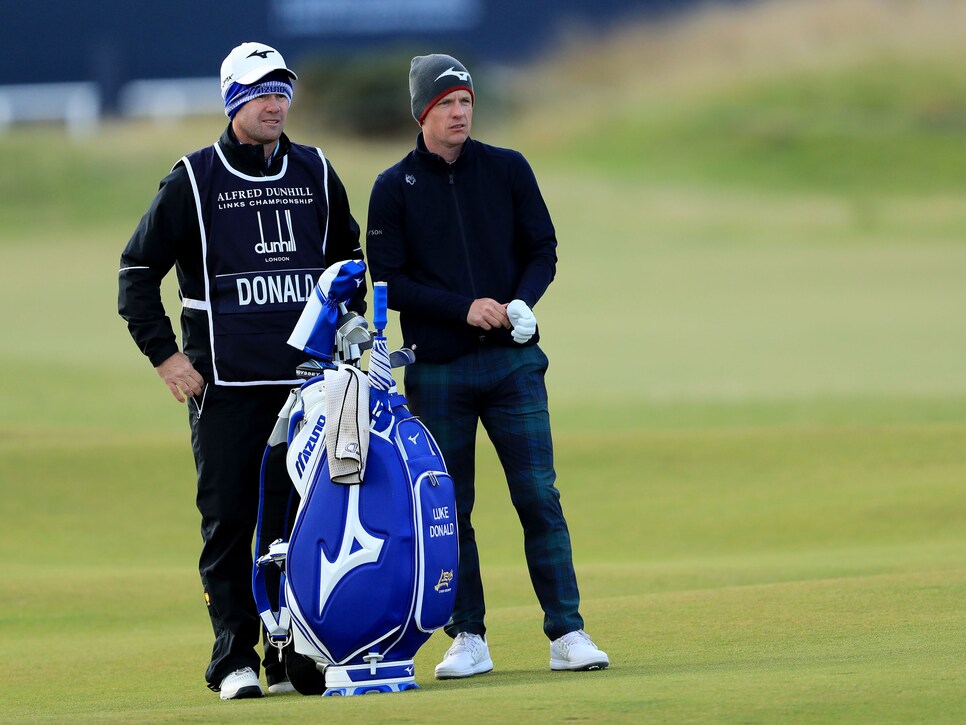 David Cannon/Getty Images
As ever with such things, Donald was forced to be patient doing his rehabilitation. Following stem-cell therapy—he chose to forgo surgery—he needed three months of complete rest to regenerate the disc. Since then, however, improvement has been steady, his work in the gym "opening up the muscles and stretching everything out to ease the pressure on my back."
"I began chipping and putting then gradually built up from there," he continues. "After such a break, I have had to take things slowly. I've been itching to get back ever since I started to feel a bit better though. It was different when my back was really bad. I knew I couldn't play at that point."
Donald was able to stay connected to the game despite not playing with his involvement as a vice captain for Thomas Bjorn's European Ryder Cup squad. "Last week was actually great for me," Donald said. "It was wonderful just to be there. It was like I was playing a pre-tournament before coming out here myself. I was in amongst it, and I got a lot of inspiration from the boys. It was so much fun to be part of the mix and in that environment."
Even more importantly, Donald did not appear out of place during his three rounds in Scotland. The smooth rhythm that has always been one of his biggest assets appeared unchanged, although more discerning spectators will have picked up on a few little technical tweaks to his swing. The little lift of the left heel on the backswing, for example, is "new," and just one compromise Donald has had to make to accommodate his back.
"My action was really putting pressure on my back in ways that were not good for my health," he says. "I got into some bad habits where my upper-body would sway right and my lower body would sway left. That led to too much lateral movement through impact. And too much lean, bending into my right side. The feeling I have now is a bit like a reverse-pivot. For too long I was playing a maintenance game rather than an improvement game with my swing. So, in the long term, this break should actually be beneficial."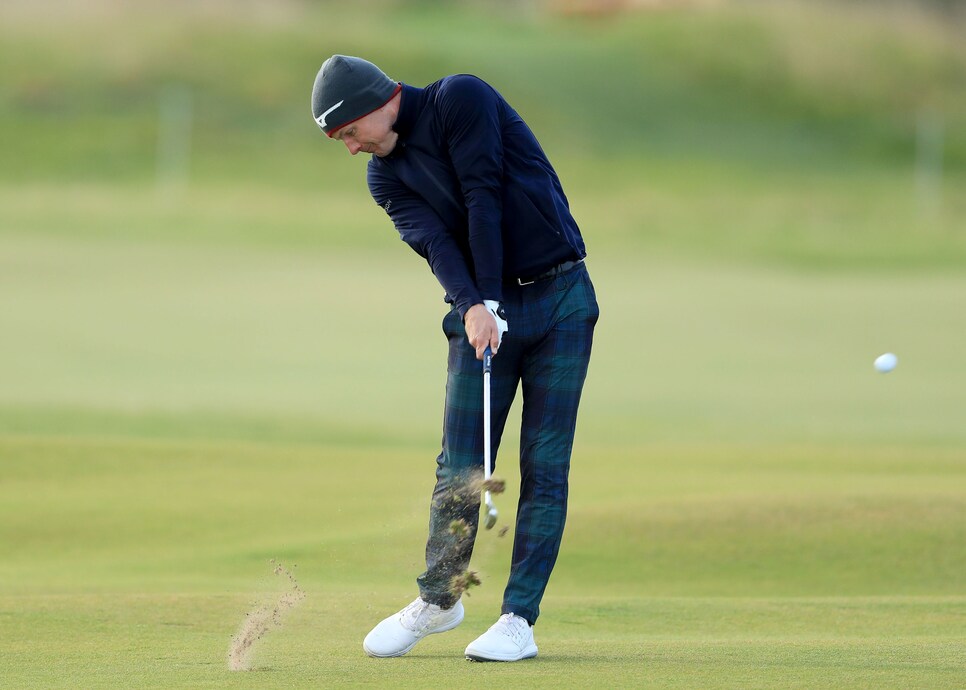 David Cannon/Getty Images
Some things never change though. Despite expressing overall contentment with his performance—and making as many as 10 birdies—Donald was quick to point out how he had made "nothing" on the greens. But short-game rust is only to be expected in the first of two events the four-time Ryder Cupper will play before returning to the U.S. This week he will compete at Walton Heath in the British Masters, following which he will plan out where and when he will return to the PGA Tour. Under a medical exemption, he has been allocated 15 starts to try re-coop full membership.
"I'm happy with the way I have played this week." he says. "I've hit a lot of good shots. Mentally, I feel pretty good too. I just want to play these two weeks and see how my back feels. Playing and walking a lot will tell me where I am. Those are the things I've not been doing a lot of. I need to see how my back reacts to all of that."