The Loop
A golf friendly way to make up for not having something to give mom on Mother's Day
There are many people waking up this morning to a stark and harsh realization: It's Mother's Day this Sunday.
Come on, Mother's Day isn't until the second Sunday in May?
Yep, but the old calendar played a fast one on us and naturally gave us Mother's Day on the earliest date possible, May 8.
For those of you like us who know somebody in a panic because they have nothing in hand to give the person who nurtured you when you were a youngster, taught you right from wrong and indulged your no-way-you're-really-going-to-make-the-PGA-Tour-but-I'll-let-you-figure-that-out-on-your-own dreams, well you can always check out our Mother's Day Gift Guide or this handy golf-bag buying guide to try to save face. We must warn you, though, time is not on your side.
With that we offer an alternative gift, one that has some sentimental value as well as supports the game you and mom love dear:
Support the LPGA-USGA Girls Golf initiative in the name of your mom.
For those not familiar with this, LPGA-USGA Girls Golf is national program that specializes in providing girl-friendly environments for juniors to learn and play the game. It was started 25 years ago and has reached more than 50,000 girls around the world. LPGA Tour pros Stacy Lewis, Lexi Thompson, Brittany Lincicome, Lizette Salas and Tiffany Joh are among the program's ambassadors. Girls Golf chapters help provide golf instruction from LPGA and PGA professionals for beginners on up.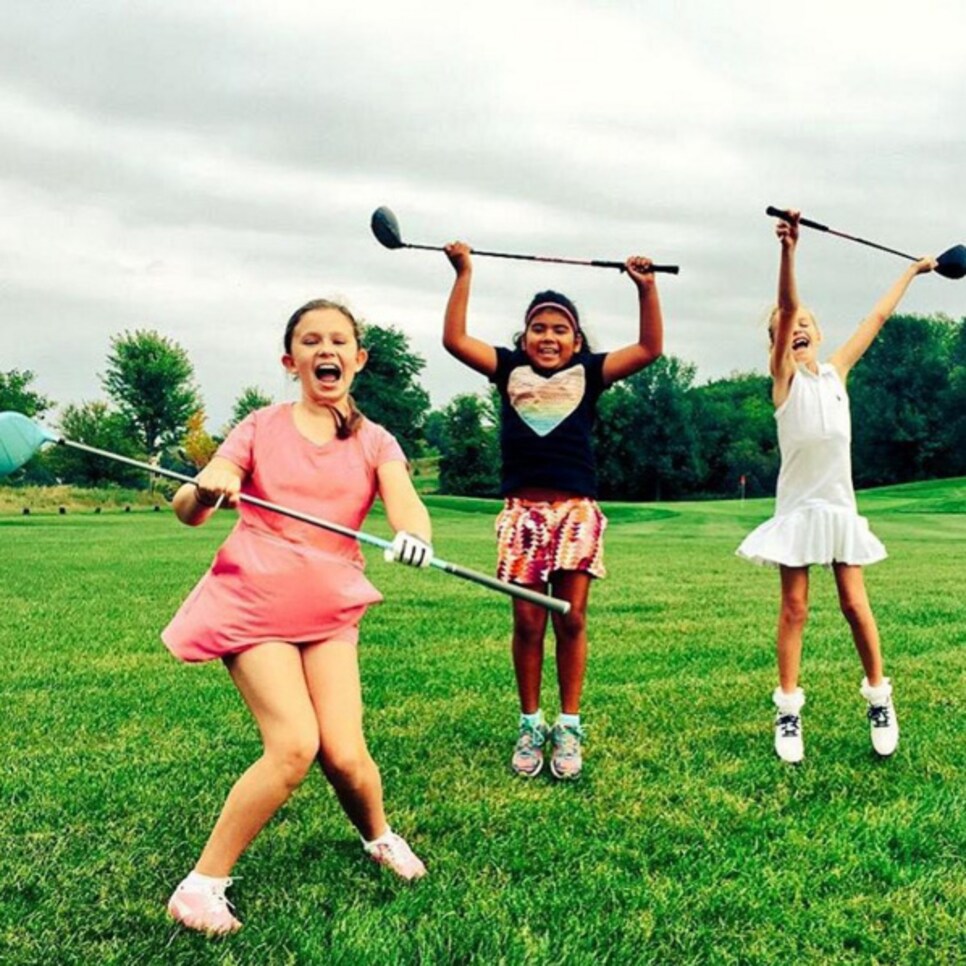 So this year maybe consider donating to the organization, or finding a girl in your area and connecting her with the program. (You can find a site near you here.) If you want to get really ambitious, maybe you even start a local chapter in your area.
PGA Tour Superstore is also helping support LPGA-USGA Girls Golf, with proceeds from purchases going to support the program.
Here's where you can go to get more info on the program. Show mom you remember those lessons about right and wrong.