The Loop
A golf cart is not a dune buggy, which is why this one got stuck in a bunker at the Olympic Club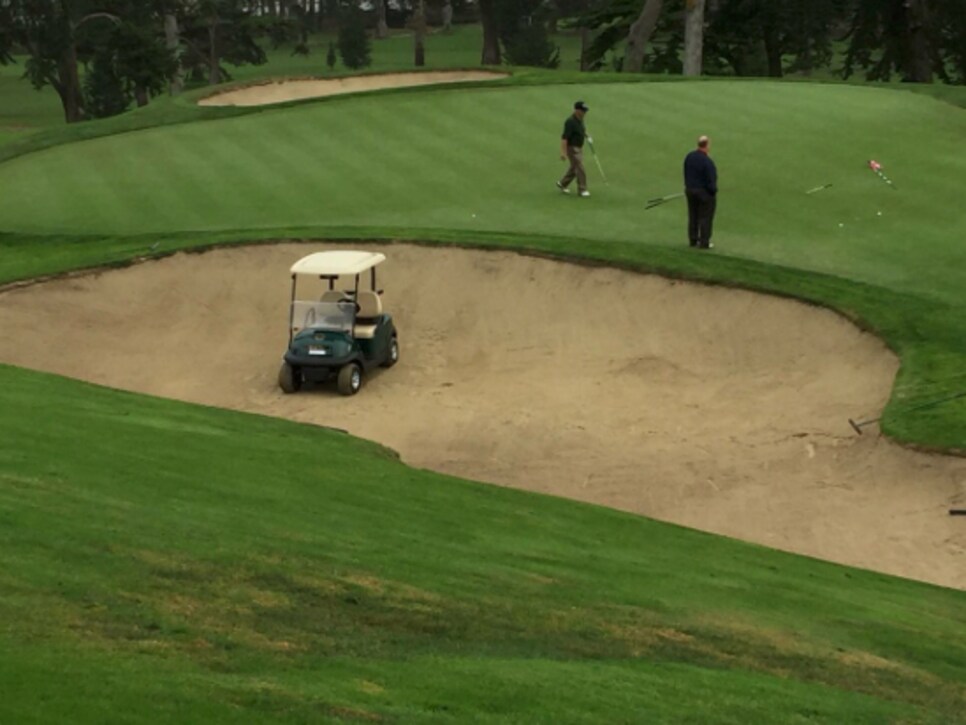 A golf cart in a bunker is something you're more likely to see — if indeed you ever see it — at a ramshackle muny, not one of the finest golf courses in the country.
Rob Mulder, a PGA of America professional at nearby Lake Merced Golf Club, Tweeted the photo last week. We're not sure when it occurred, because Mulder previously had been on the staff at the Olympic Club, in Daly City, Calif.
As Mulder noted in the Tweet, "Playing a different hole, slid down the hill; took their clubs and walked away."
The Olympic Club sits on the side of a hill. The second fairway is above the third hole and the ground is often damp there, so it's conceivable that once it began sliding, even the brakes weren't capable of stopping it.
So did they walk away or slink away?
At any rate, trying to drive a cart out of a bunker without an assist (or four-wheel drive) is futile; the tires spin and the sand flies.
The Olympic Club has hosted five U.S. Opens and will host the 2028 PGA Championship and the 2032 Ryder Cup.