The Loop
A combined PGA Tour/LPGA Tournament of Champions? The new commish says it's in the works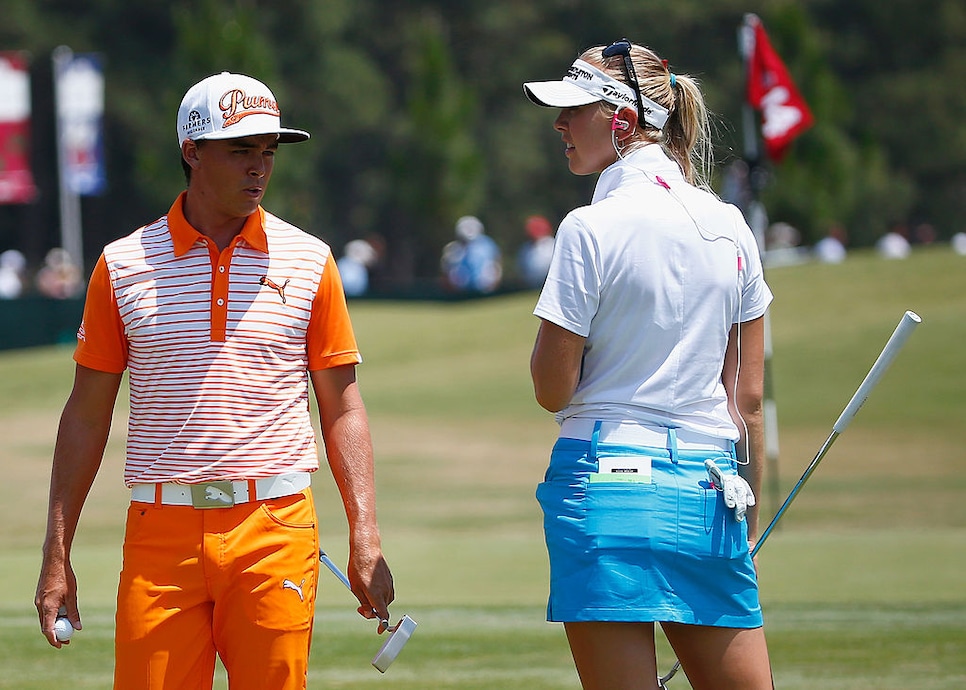 The PGA Tour's Tournament of Champions in Kapalua is already unique for a couple reasons. It's always the first event of the calendar year and it's the only tournament that only features winners from the previous season.
But it might stand out for a different reason in the near future.
According to a Golf Channel report, new PGA Tour commissioner Jay Monahan is "exploring the possibility" of adding LPGA players to the tournament. Monahan didn't provide details on the potential event's format, but he said he's already had talks with LPGA commissioner Mike Whan.
"You could see men and women here at the Tournament of Champions," Monahan told Golf Channel's Rich Lerner in a two-part interview that will air on Monday and Tuesday's edition of Morning Drive. "That is something we are thinking about and talking to Mike and the LPGA about. We would like to see that happen. We have some interest from sponsors."
And you should certainly have some interest from golf fans. Just think about the attention surrounding the 2014 U.S. Open and U.S. Women's Open, which were both held at Pinehurst in back-to-back weeks.
This isn't the first creative scheduling announcement in recent months. The PGA Tour created some buzz in November with one of its own events by announcing the Zurich Classic would be turned into a team tournament.
In March, the two tours announced they had entered into "a long-term, written strategic alliance," and that included "the potential development of joint events." So Monahan's comments don't come completely out of the blue, but this is the first time a specific tournament has been mentioned. And we're looking forward to hearing more.