News
A candid Jon Rahm tells fantastic story about beating Tiger Woods at the Ryder Cup: "I started crying"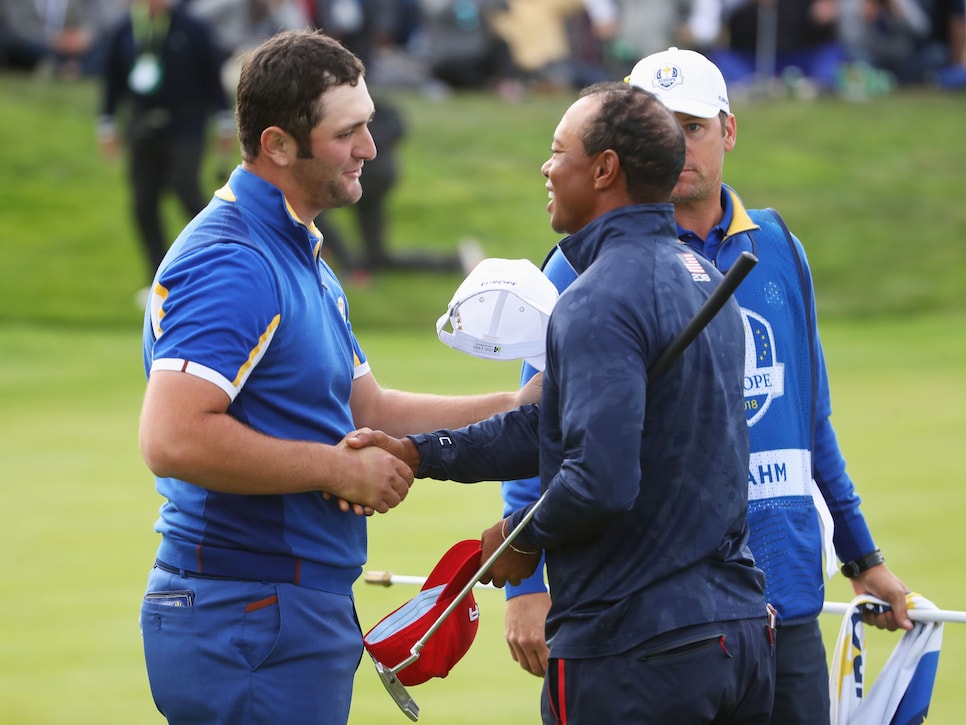 After stiff-arming the field at the Hero World Challenge on Sunday, Jon Rahm completely opened up to reporters. But he had the most to say about another win involving tournament host Tiger Woods.
Sure, winning Tiger's tournament meant to a lot to the Spaniard (Woods finished 17th in the 18-man field), but Rahm really went deep when asked about his Sunday victory over Woods at the recent Ryder Cup, which he called "the best moment of my career." Rahm's 2-and-1 win over Woods at Le Golf National helped seal the European win and moved the young star to tears. Here was his fantastic story about how he prepared for that singles match and why it evoked such an emotional celebration: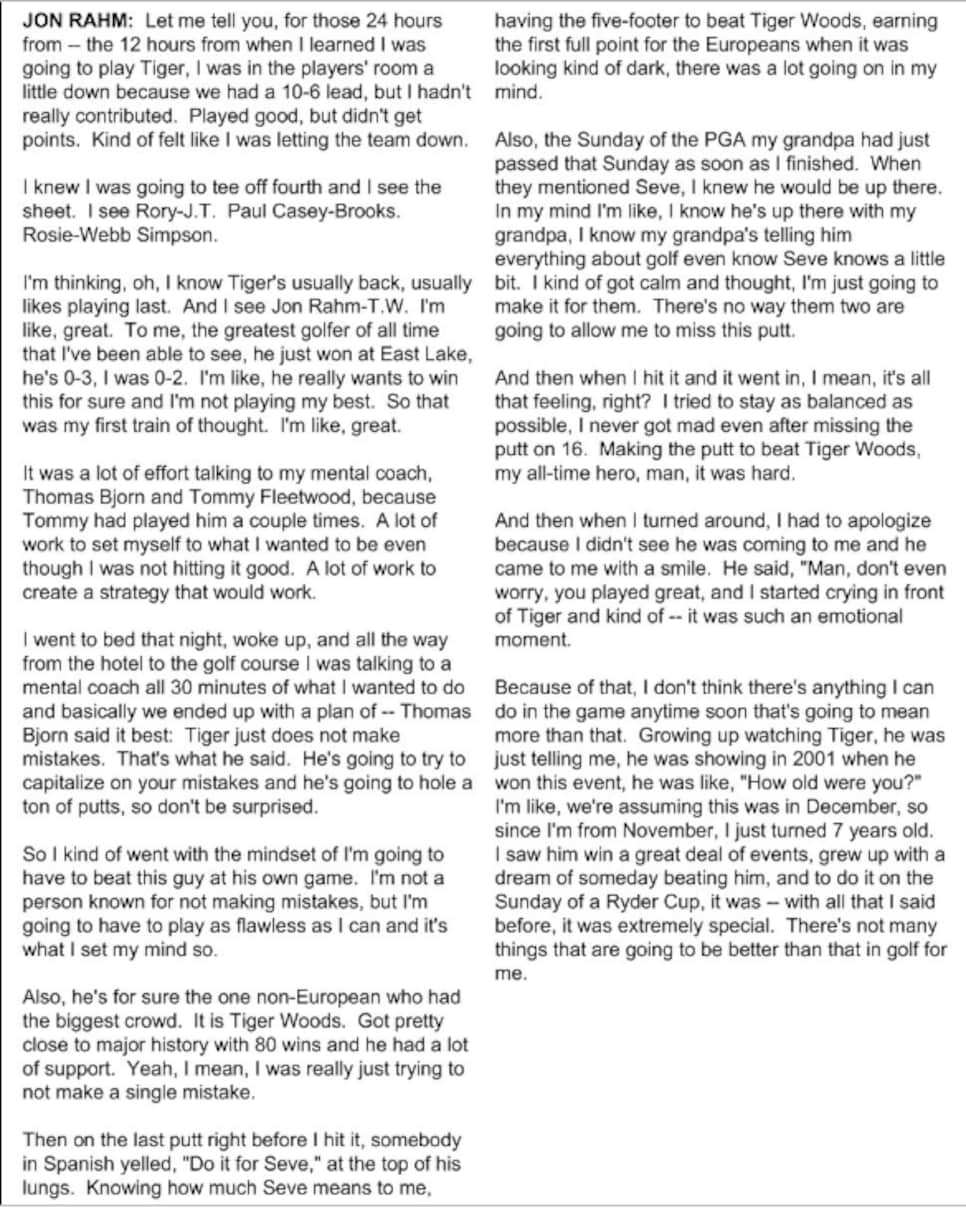 Great stuff, Jon. There was no crying after Sunday's win, just "a couple jokes" from Tiger as he presented Rahm with his latest trophy. Having just turned 24 last month, Rahm is just beginning to collect hardware — and Ryder Cup points.