The Loop
A bourbon guide to bourbon season (AKA fall)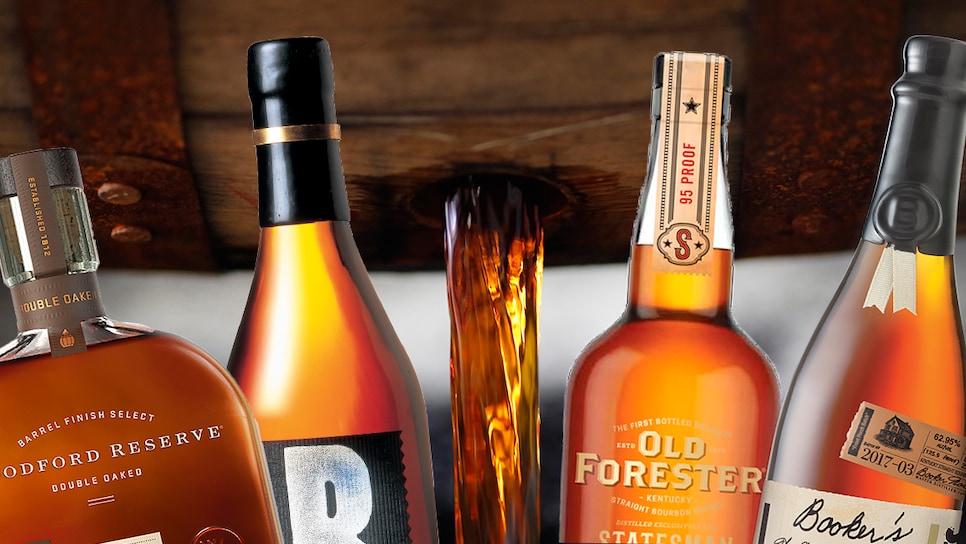 Hey you. Yeah you, the apple-picking, flannel-wearing, football-watching banner-bearer of all things fall, we know you have a double-booked Google calendar of rustic recreation to get to, but allow us to add one more thing to the list: Bourbon. But not just any bourbon. Bourbon for the tailgate and the fireside. Bourbon that'll keep you warm even if you left your jacket in the truck. Bourbon that's so damn good it's practically its own autumn tradition. In that, err, spirit, we've assembled seven can't-miss Kentucky gems that will help turn you from the guy who always bums a glass to the dude who always brings the bottle by the time green turns to gold. Cheers.
Knob Creek 25th Anniversary Single Barrel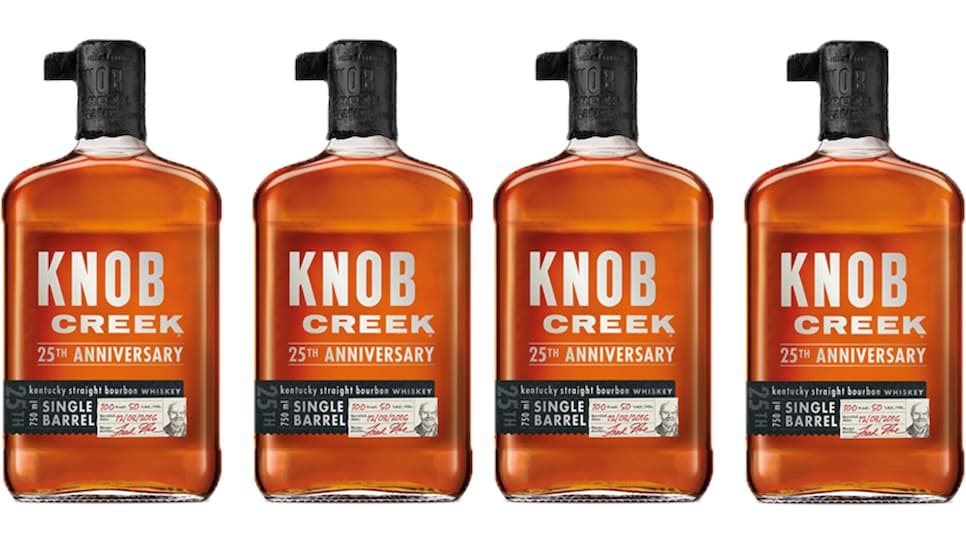 Uncut and unfiltered, the only difference between drinking Knob Creek's 25th anniversary elixir in your backyard or straight out of the barrel in Clermont, Kentucky is the bottle. A special single barrel offering—meaning each bottle is the product of a single whiskey cask, as opposed to a blend of several—the 25th anniversary varies more than most bourbons, but never deviates far from its roots, sharpening Knob Creek's iconic molasses hue, round caramel nose, and vanilla-nut profile to a perfect point in every sip. Throw in the elegant wooden display case and hand-signed label, and you have a whiskey worth showing off as well as drinking.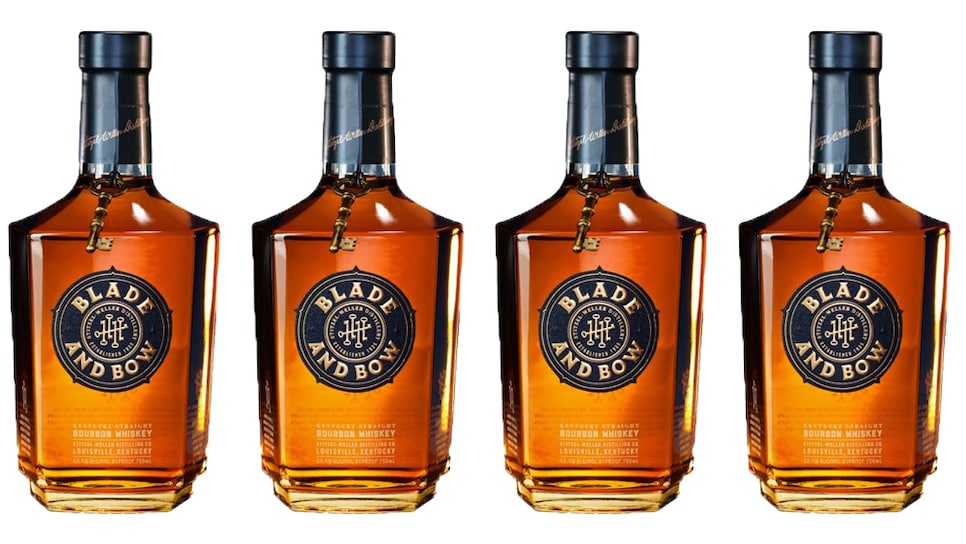 While Blade and Bow may be a relative newcomer on the bourbon scene, the brand's whiskey certainly isn't. With the help of a unique solera aging process, Blade and Bow rescued original stocks from the iconic Stitzel-Weller distillery—which shuttered in 1992—and now uses them to craft their own proprietary bourbon; a clean, crisp, fruit-forward blend that finishes with an array of spices eclipsed only by mom's spice cabinet. Oh, and if you're into collectibles (or just need an excuse to pick up some more whiskey), each bottle of Blade and Bow comes with one of five unique skeleton keys, representing the five pillars of bourbon—grain, yeast, fermentation, distillation and aging.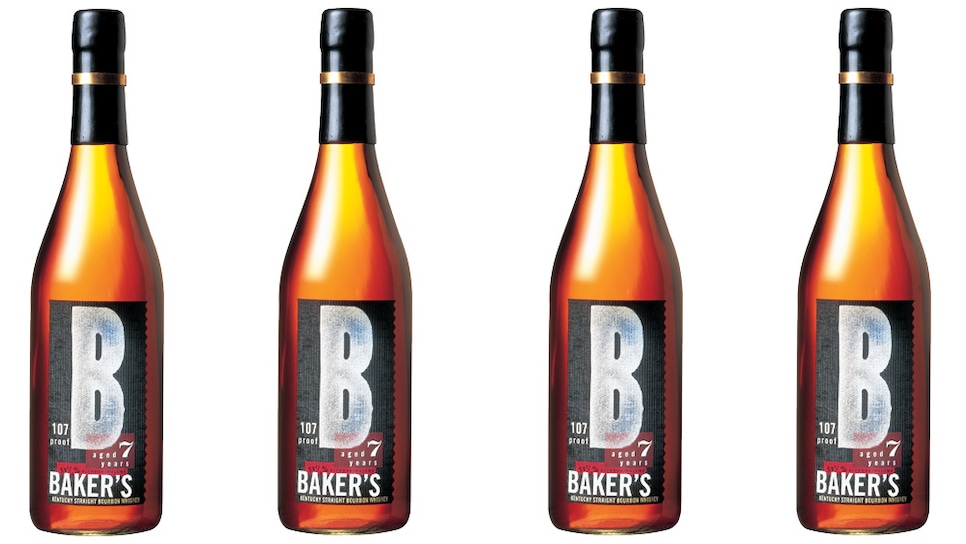 The middle child in Jim Beam's acclaimed small-batch bourbon collection, ignore Baker's at your own peril. Aged 7 years in carefully selected rack houses and bottled at 107 proof for a little extra muscle, Baker's is a big, bad whiskey that will put hair on your chest and then singe it right off again. But don't be intimidated, Baker's leathery, peppery profile is met with many of the same silky vanilla notes that make its big brothers at Booker's the talk of the town, rendering it not only a well-balanced bourbon, but the perfect opportunity for a little side-by-side taste test.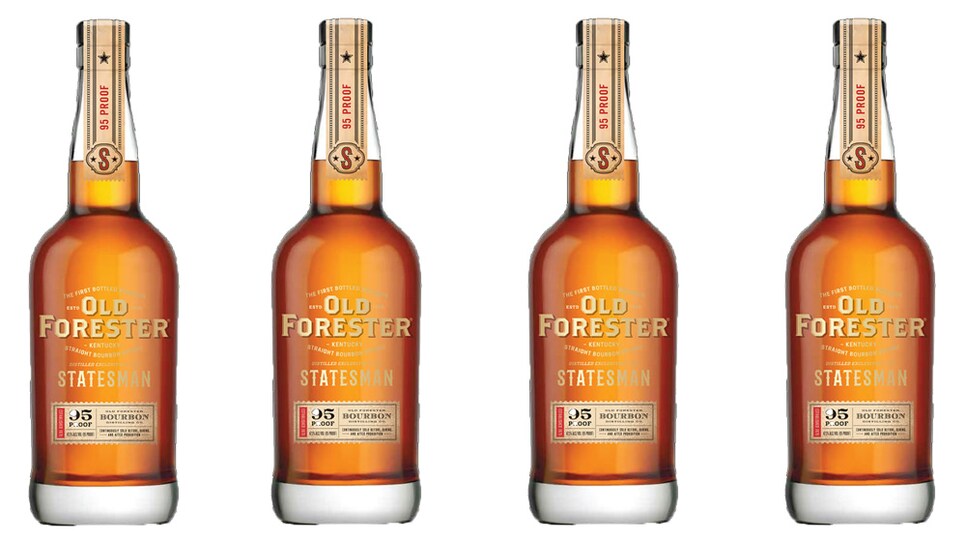 Nothing says fall quite like a cold, rainy movie night on the couch, and for that, Old Forrester's Statesman—created in collaboration with Kingsman: The Gold Circle—is the perfect sidekick. Far more than just a clever bit of movie marketing, however, the Statesman stands on its own as a bourbon, combining gunslinging notes like citrus and cinnamon bark with sultry Devils' Food Cake and a suave orange creamsicle finish. Recently revived after an 11-year absence, Old Forester has rapidly become a force on the Kentucky Straight scene, and with adventurous (and just plain good) expressions like the Statesman, it's not hard to see (or taste) why.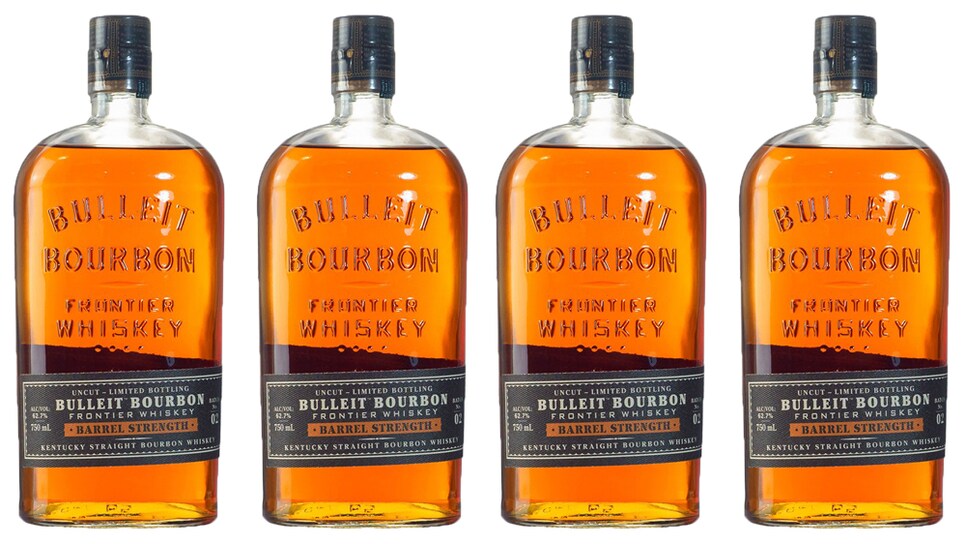 The most unfettered version of Bulleit bourbon on earth, Bulleit Barrel Strength took a big step in 2017. Previously available only in Kentucky, the Barrel Strength expanded to eight states this year, bringing its uncut, non-chill filtered embodiment of the brand's trademark "Frontier Whiskey" to bourbon nerds across America (well sort of, thanks to infinite magic of online booze shopping). And while the ABV has certainly been beefed-up, drinkers who turn to Bulleit for its stellar balance shouldn't worry, as the Barrel Strength holds true, punctuating its coppery contents with a simmering ember finish of toffee, oak, and maple.
Woodford Reserve Double Oaked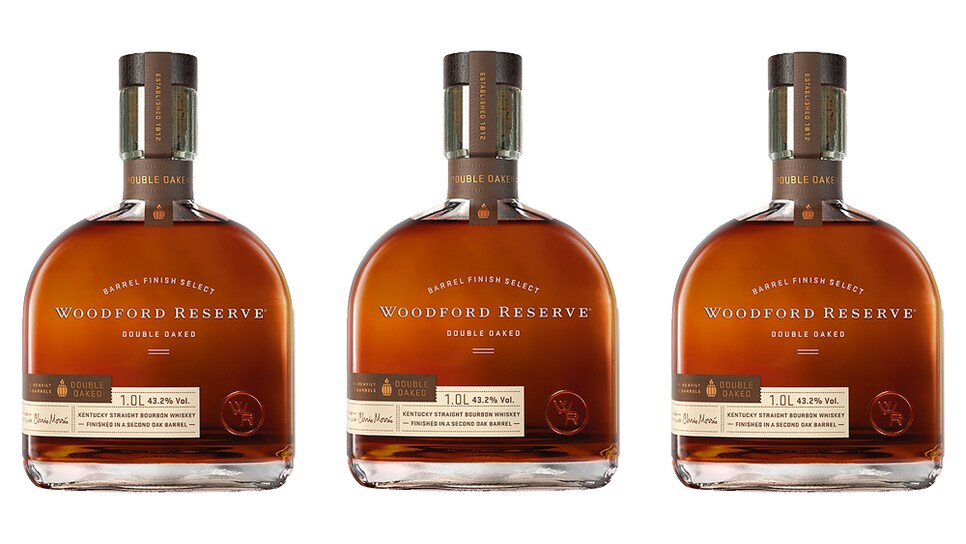 Woodford Reserve's Double Oaked is the three-piece suit-wearing, curly mustachioed southern gentlemen of Kentucky Straight bourbon. While most bourbons are a composite of different whiskeys each matured in a single barrel, every batch of the Double Oaked is finished in a second, more deeply toasted cask, sanding down the rough edges with enough oaky character to make your favorite Chardonnay blush. A slow drawl of chocolate, marzipan, brown sugar, and butterscotch, the Double Oaked is refined and agreeable, making it the perfect sipping whiskey for those moments when you just can't stomach another slice of pumpkin pie.
Booker's 2017 – 03 Front Porch Batch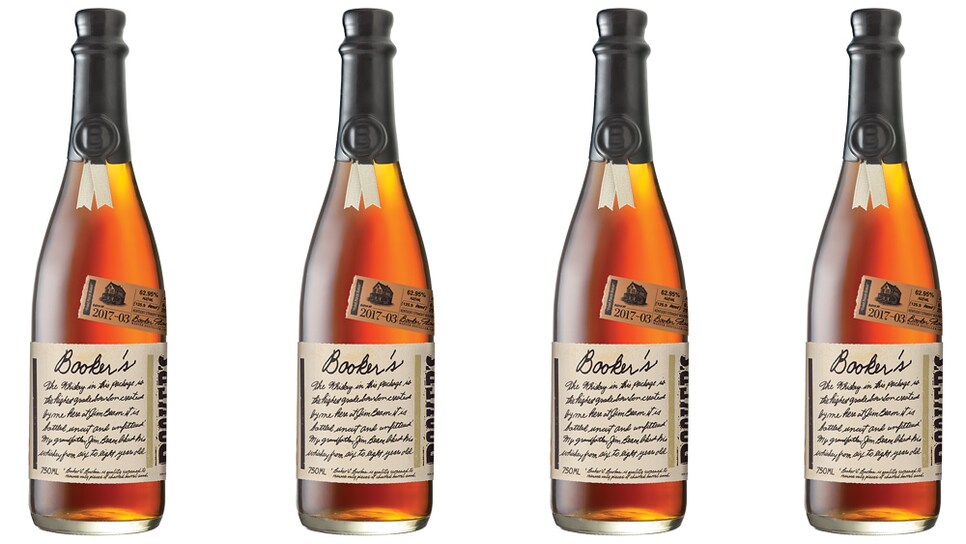 In the world of modern Kentucky Straights, few come as coveted—or cherished—as Booker's, the pet project of former Jim Beam master distiller Booker Noe that, quite literally, introduced the world to "small batch" bourbon back when it didn't much care about things like small batch bourbon. Each year since, Booker's has released a few one-of-a-kind batches that, as they say, are ready when they're ready, and thankfully 2017-03—the so-called "Front Porch Batch"—is just about there. A six year, five month, and 25-day-old celebration of the simple things in life, the Front Porch Batch is dark, deep, and rich, starting with a subtle smoke on the nose and ending slow and sweet, just like autumn. Just hit it with a little water (or don't) and let the whiskey do the rest.