Courses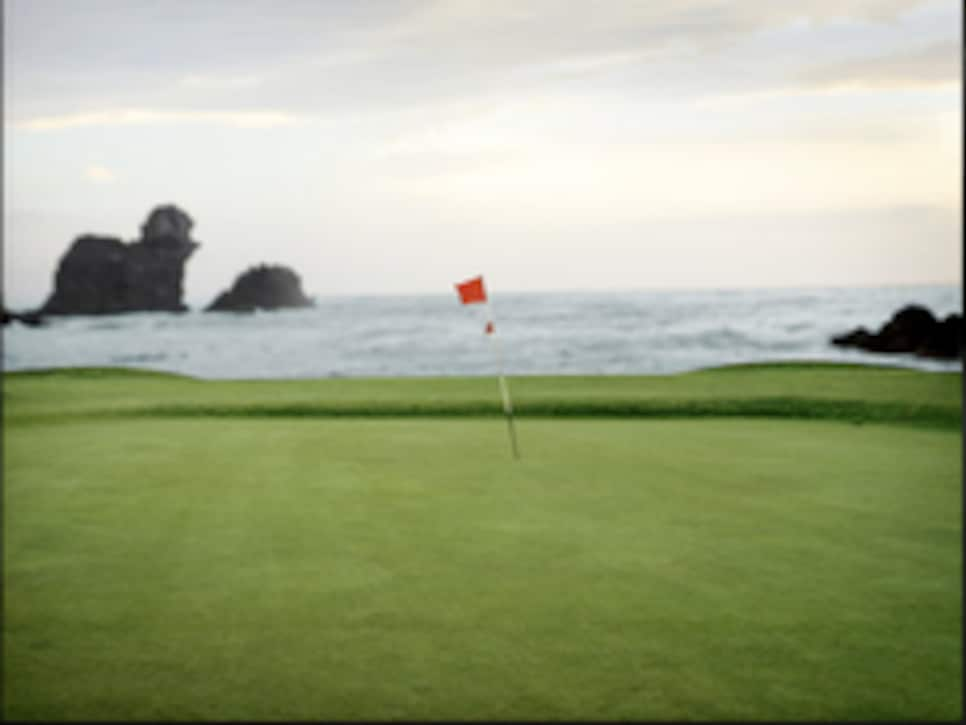 It's been years since I last visited Ensenada, just down the coast from Tijuana, Mexico, so I can't claim to be an authority on the area. But I thought this report in yesterday's San Diego Union Tribune raised some good questions about the proposed Punta Brava development (with golf course by Tiger Woods) there.
What sort of questions? Beyond obvious stuff (the economy, the environment), it wonders if high-end tourists and second-home buyers will really want to go there. And will buyers actually own their property, in the sense that no one else can come along and claim it later? What about violent crime, which has been in the headlines a lot lately?
The developer answers "yes" and "yes" to the first two questions and Oscar Escobedo, Baja California's tourism secretary, has this to say about the third: "I don't see the current violence having a long-term impact. This is not the first time, nor the last, that Mexico goes through a crisis."
The $100 million Punta Brava project is led by Texas developer Brady Oman and financed by Red McCombs, co-founder of Clear Channel Communications. Their outfit is called Flagship Group LLC. Ground-breaking is scheduled for this summer.
They're hoping to sell 40 "estate" home sites and 100 villas. Supposedly 12 buyers have committed, including Woods. It seems they want $3 million, minimum, to buy in.
Want to have a look? There's a helicopter waiting at the development's San Diego sales office to fly you over.