The Loop
A beginner's guide to American BBQ styles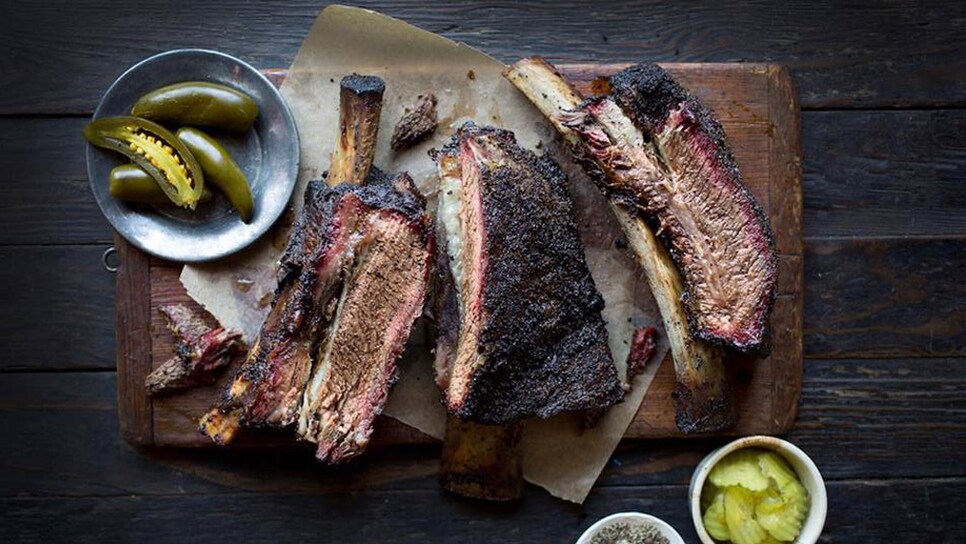 Welcome to flavor country, fellow carnivores and self-flagellating vegetarians. We hope you brought your wet naps and beer, because today's task is a simple but messy one: To dig into each of America's preeminent BBQ styles—from the Kansas City plains to the Carolina foothills—to determine which belongs on your gloriously overloaded picnic table. Make sure to chew thoroughly, swallow slowly, and savor the moment, however, because in a country that can't even agree on up and down these days, this is the rare case where you truly can't go wrong.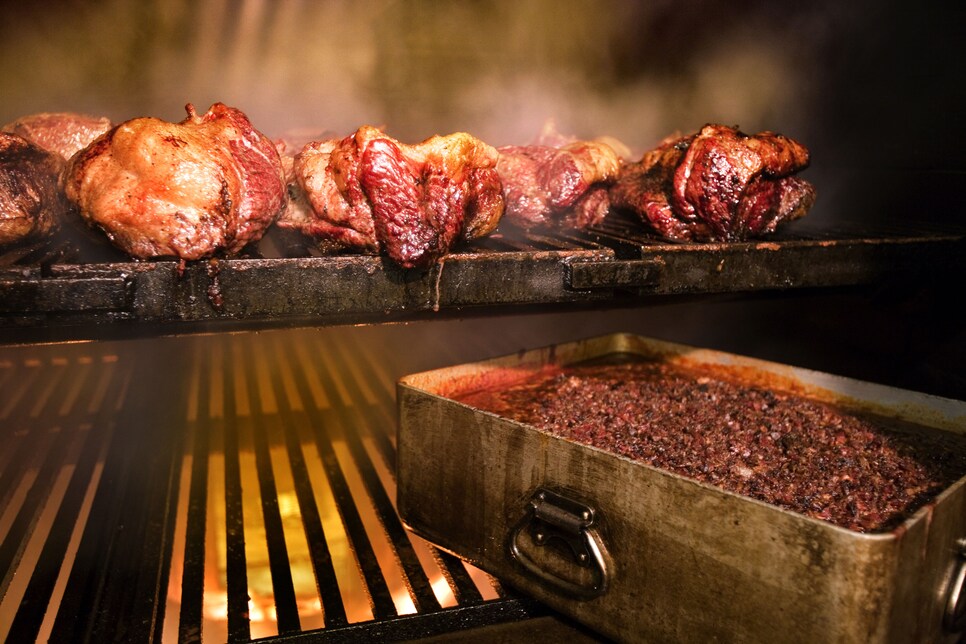 When you think about BBQ, Kansas City-style is probably what you think of. Slow-smoked racks of ribs that look like they were pulled off a brontosaurus. Sweet, syrupy gallons of sauce. Entrée-worthy side-dishes—from sweet corn casserole to mashed sweet potatoes topped with pecans and brown sugar. It's essentially meat dessert and, when it comes to American BBQ, it's the style by which all others are judged.
Must Order: Burnt Ends, AKA popcorn brisket (yes, they're as good as they sound).
Best For: Sweet tooths, Chiefs fans, people who don't mind being rolled out of restaurants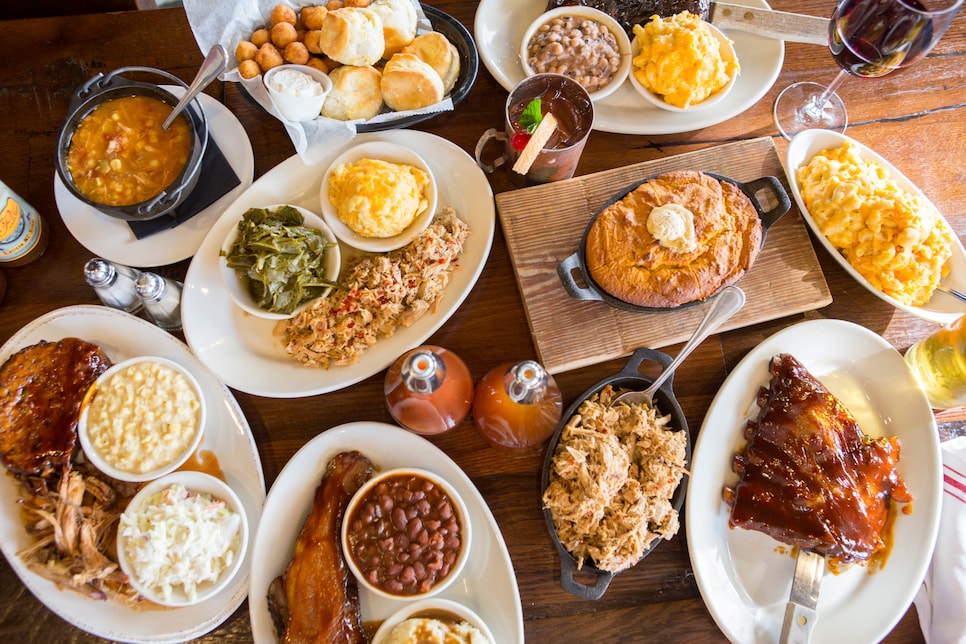 Where Kansas City is all about sugary, smoky goodness, Carolina slathers its various pulled pork permutations in a thin vinegar- and cayenne pepper-based sauce that brings the heat…literally. Generally, Carolina BBQ is broken down into two schools—Lexington and Eastern—but the only real difference is that Lexington sticks to pork shoulder and ribs while Eastern isn't afraid to use the whole damn pig.
Must Order: Hush Puppies, essentially a corn dog minus the dog.
Best For: Heat seekers, watching the Heels, anyone who has ever said "y'all" unironically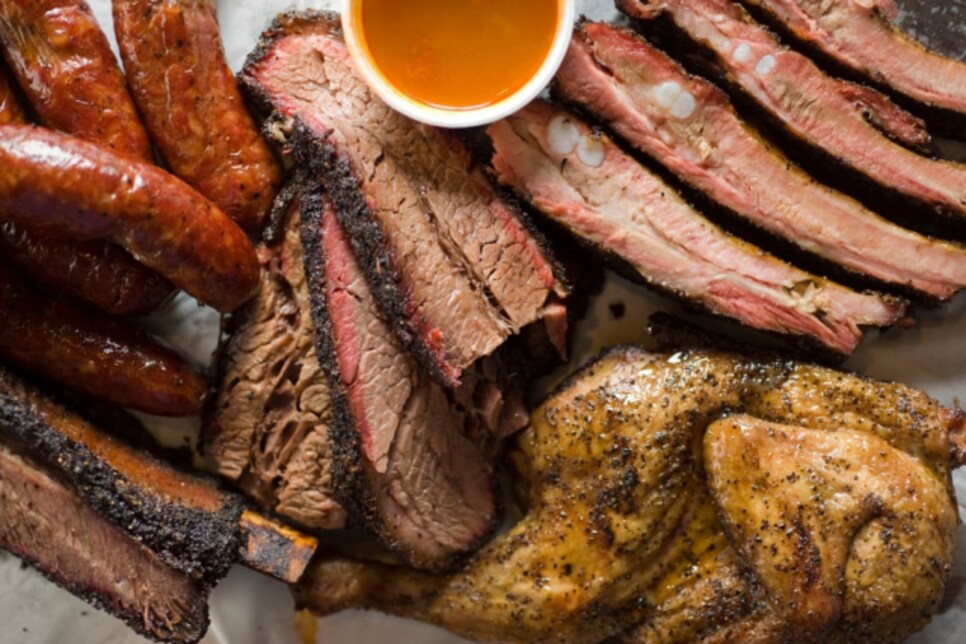 Like Tex-Mex, Texas BBQ is a culinary entity unto its own. Inspired by the region's 19th-century German immigrants and their meat-first mentality, Central Texas pit BBQ—the most well-known and widely served of the state's various styles—is served with basic sides like white bread and pinto beans and utilizes small amounts of sugar-less sauce purely for "wetting" purposes. If you need anything more than that, you might as well go back to where you came from, Yankee.
Must Order: Kreuz Market's smoked sausage (again, the Germany thing)
Best For: People who order plain bagels, protein nuts, aggressive vegetarian cheat days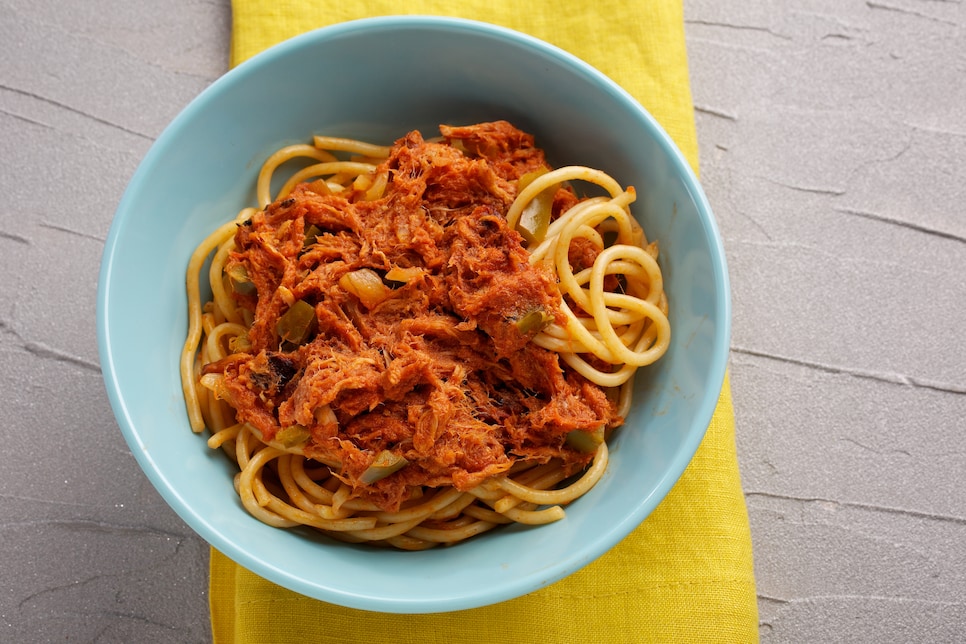 The home of the World Championship BBQ Cooking Contest—the largest pork BBQ contest on earth—Memphis, though less revered than some of its regional counterparts, is certainly no less serious about their 'cue. Like Texas-style, Memphis is slow-cooked in pits and like Kansas City, the sauce is so sweet you could almost put it on pancakes. The difference? Memphis is the rub capital of BBQ USA, dusting their meat in a proprietary blend of paprika, garlic, and spices that's so good they aren't afraid to serve it bone dry.
Must Order: Memphis BBQ spaghetti, which, for better or worse, is exactly what it sounds like.