Sustainable Style
How recycled water bottles at the WM Phoenix Open will become next year's swag
Everyone knows the WM Phoenix Open has a reputation for being a raucous party atmosphere, with no lacking of drinks being poured. Images of empty cans strewn across TPC Scottsdale come out post-tournament every year as evidence. This year, Peter Millar is teaming up with Repreve, a brand that uses recycled materials to make new fabrics, to put the empties to good use—and perhaps encourage some more water consumption between drinks. Recycled plastic water bottles from the event will be collected by Repreve and transformed into new, sustainable looks designed by Peter Millar for next year's tournament.
RELATED: What does "sustainability" mean in golf fashion?
For the last 8 years, the WM Phoenix Open has garnered a claim to fame as the world's largest zero-waste sporting event, a project of which the sponsors, WM (previously known as Waste Management) are innovators. One hundred percent of the tournament's waste is diverted from landfills through complementary efforts of recycling, composting, donation, and converting trash into energy.
To date, Repreve has upcycled 36 billion plastic water bottles—and counting. In fact, every minute the brand is able to repurpose an additional 4,300 bottles, which means less petroleum-based plastic is polluting the ecosystem and winding up in landfills.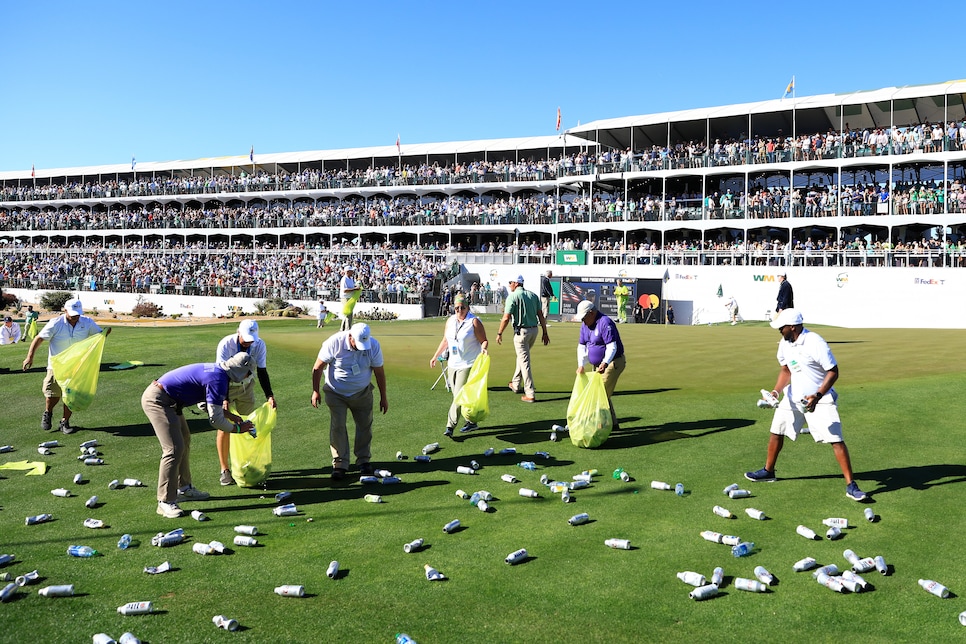 "[We] are so excited to be helping make the largest zero-waste sporting event in the world, the WM Phoenix Open, even more sustainable with this partnership collection with Peter Millar," Jay Hertwig, Senior Vice President of Commercialization at UNIFI, the parent company of Repreve, said. "Now, visitors to the tournament will rest easy knowing that the plastic bottles they use on site this week will have a second life that they can wear to next year's tournament."
While talk of fabric and designs derived from recycled materials is on the rise, few understand the technology behind the process. As Repreve explains it, recycled water bottles are first collected, cleaned thoroughly, and chopped into smaller, more manageable pieces called "flakes." From there, the flakes are melted and formed into a resin, which is then extruded and texturized to construct the Repreve fibers. It's these fibers that are sent to collaborating brands, like Patagonia, Nike, and Asics, to be spun and constructed into winning, more planet-friendly looks.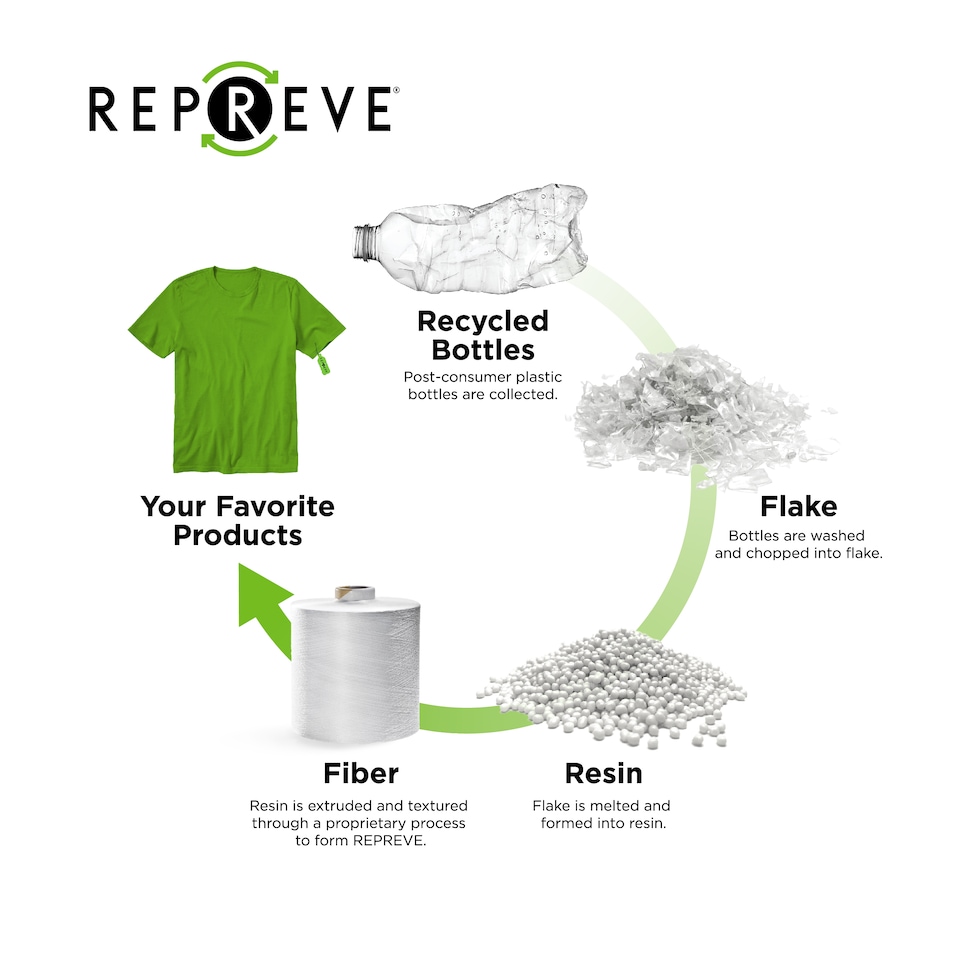 While the Peter Millar designs for next year's tournament are still under wraps, it is safe to assume they are likely to pay tribute to the origins of the tournament, nodding to the landscapes of Arizona, the WM logo, and perhaps even the spirit of sustainability. The looks are expected to be revealed later this year.