Golf & COVID-19
U.S. Open 2021: After consecutive negative COVID tests, Jon Rahm is ready to head for Torrey Pines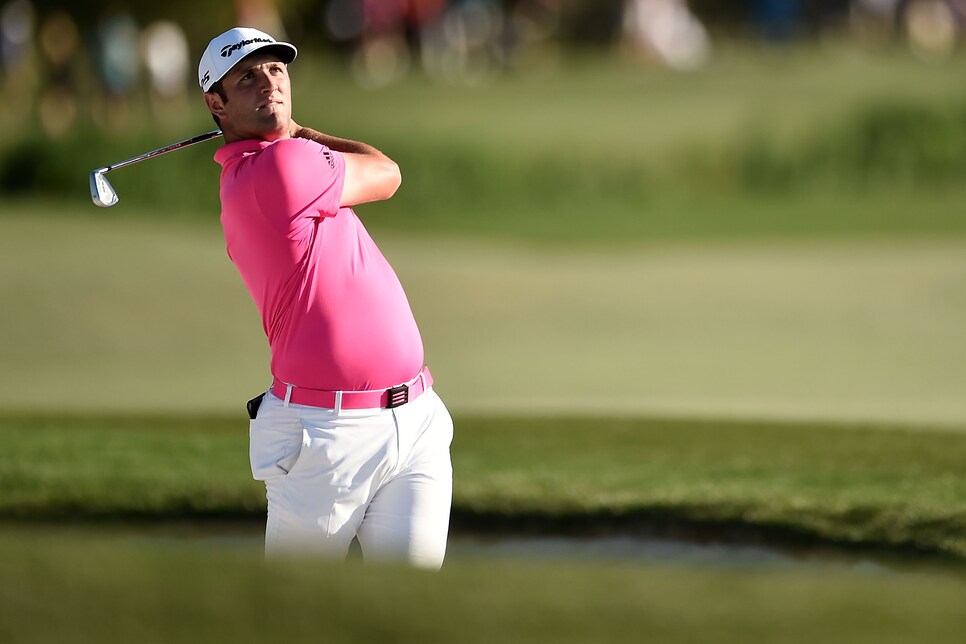 The golfer many are choosing as their favorite to win the U.S. Open next week is now officially cleared to play.
Jon Rahm tweeted on Saturday that he received consecutive negative tests for COVID-19 in a 24-hour span and can now get ready for the major at Torrey Pines, where the Spaniard won the 2017 Farmers Insurance Open. Rahm shared the news with a twist of humor, adding a GIF of an animated cartoon version of Sylvester Stallone's Rambo character. He ended the post with "Vamos!"—or "go" in Spanish.
Rahm, ranked third in the world, tested positive for COVID last week and received the news after he'd taken a six-shot lead through three rounds of the Memorial. PGA Tour rules require a player to quarantine for 10 days, meaning that Rahm would not be able to get in early pra ctice at Torrey, though there seemed little doubt that he would be able to play in the tournament if he was healthy.
As of Saturday afternoon, the William Hill Sportsbook had Rahm as the favorite for the U.S. Open at 11-1. In addition to his win at Torrey Pines in his first start there, he also has a T-5, solo second and T-7 in five total starts. Current World No. 1 Dustin Johnson is 14-1, followed at 16-1 by reigning U.S. Open champion Bryson DeChambeau and four-time major winner Brooks Koepka.