Instruction
British Open 2023: This 'key' helped Rory McIlroy win last week. Can he use it to triumph at Royal Liverpool?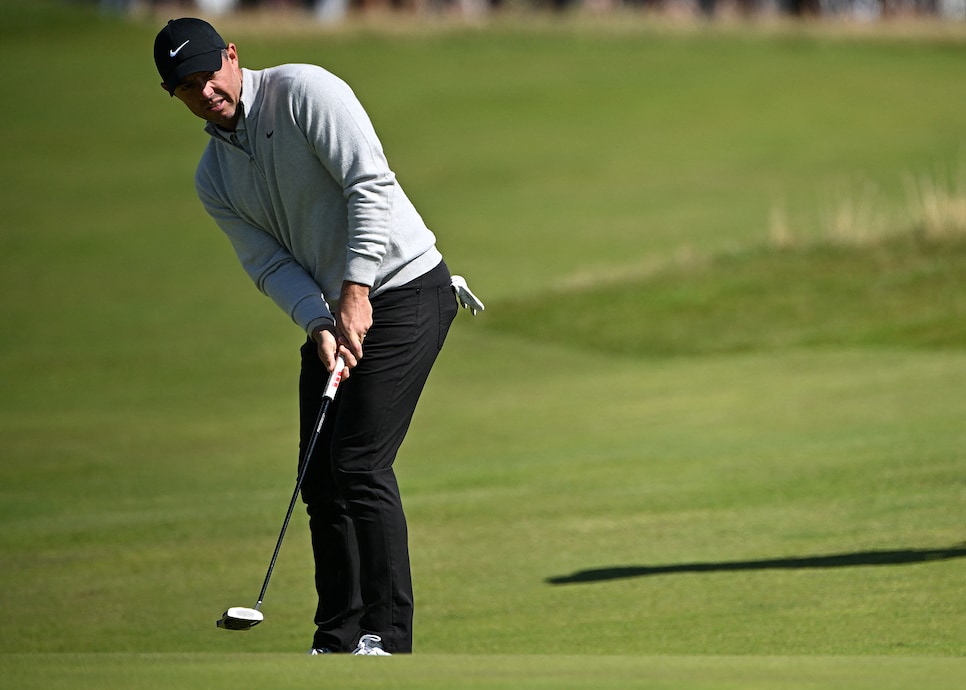 Rory McIlroy putts on the 14th green during a practice round for the British Open.
PAUL ELLIS
HOYLAKE, England — The story of Rory McIlroy's game in majors is best told in one line.
Can he make enough putts?
It was the case at the Open Championship last year, when McIlroy two-putted every green in the final round to drop from the 54-hole lead into third place. It was the story of his last major close call, at Los Angeles Country Club last month in the U.S. Open, and will be again at Liverpool for the 2023 Open Championship.
"You've got to hit great shots, but you also have to finish them off with putts, and that's something that I didn't do at St Andrews last year, and it's something I didn't do in L.A. a few weeks ago," he said after his Genesis Scottish Open win.
But, happily for Rory McIlroy fans, he's seemed to find some magic just in time.
The issue he's identified comes in his through stroke. You may have even noticed it yourself.
On certain putts, McIIroy has a tendency to pull his putter up and to the left. It's a move that's a holdover from his full swing that, when it shows up in his putting stroke, tends to cause him to hit the top of the ball. That can cause the ball to skid more, come off the putter at different speeds, and can cause distance control consistency issues.
But a week off working with his putting coach, Brad Faxon, which continued into the Scottish Open, helped Rory identify the issue—and a feel to fix it.
"I have a tendency with my putter, the putter rises up too quickly and I get it on sort of the bottom half of the blade, so really trying to keep the putter low through impact and trying to get a roll on it and good strike," McIlroy said. "That's sort of the one thing of my putting that I was thinking about this week."
At Liverpool, Faxon shared some specifics on what's been working for him.
"He likes center strikes," Faxon said. "We see most players have about 55 percent of their weight on their lead leg during the putt. That helps keep them stable and keep the putter head down. That was a key feel for him during the Tour Championship win."
It could prove to be a big key this week, too.
Is it the British Open or the Open Championship? The name of the final men's major of the golf season is a subject of continued discussion. The event's official name, as explained in this op-ed by former R&A chairman Ian Pattinson, is the Open Championship. But since many United States golf fans continue to refer to it as the British Open, and search news around the event accordingly, Golf Digest continues to utilize both names in its coverage.