In contention early during the second round, Block teed off on the par-3 8th hole and shanked his shot into the trees. Not a little shank either. A stone cold shank that hit a tree, bounced backwards into the rough, and left him almost 100 yards into a 165 yard hole.
He made a double bogey because of it, but regained his composure and followed it with four-consecutive pars to close out his round.
It was both relatable and aspirational. Block had hit a shot we all know (and hate), but instead of imploding, regained composure and brought it home.
And the best part of the moment was that Block, being a club pro, had some great advice that the rest of us should pay attention to.
Block says he hits less than a bucket of golf balls a week — but plays a lot. That process has led him to accept that his swing "is what it is" and he doesn't care about changing it. Rather, he seeks to understand it so well that he knows what goes wrong the second it does.
"Club pros I always heard figure it out within a couple shots. Tour pros figure it out within one shot, and I was lucky enough to figure it out within one shot this time," he says.
Which brings us back to the shank. He hit one, it was embarrassing, how did he figure it out?
It was a spacial issue, Block says. His hands had gotten too far away from his body at impact and lead to that shank, he said. To fix it, he turned to a drill he uses with his students. It involves settup up to the golf ball, then intentionally trying to miss it.
"I like to set up to the golf ball and hit the ground on the inside of the golf ball. Not even hit the ball on practice swings. Just set up to it [like I am going to hit it] and hit inside the golf ball a couple of times to get the hands tight to my body."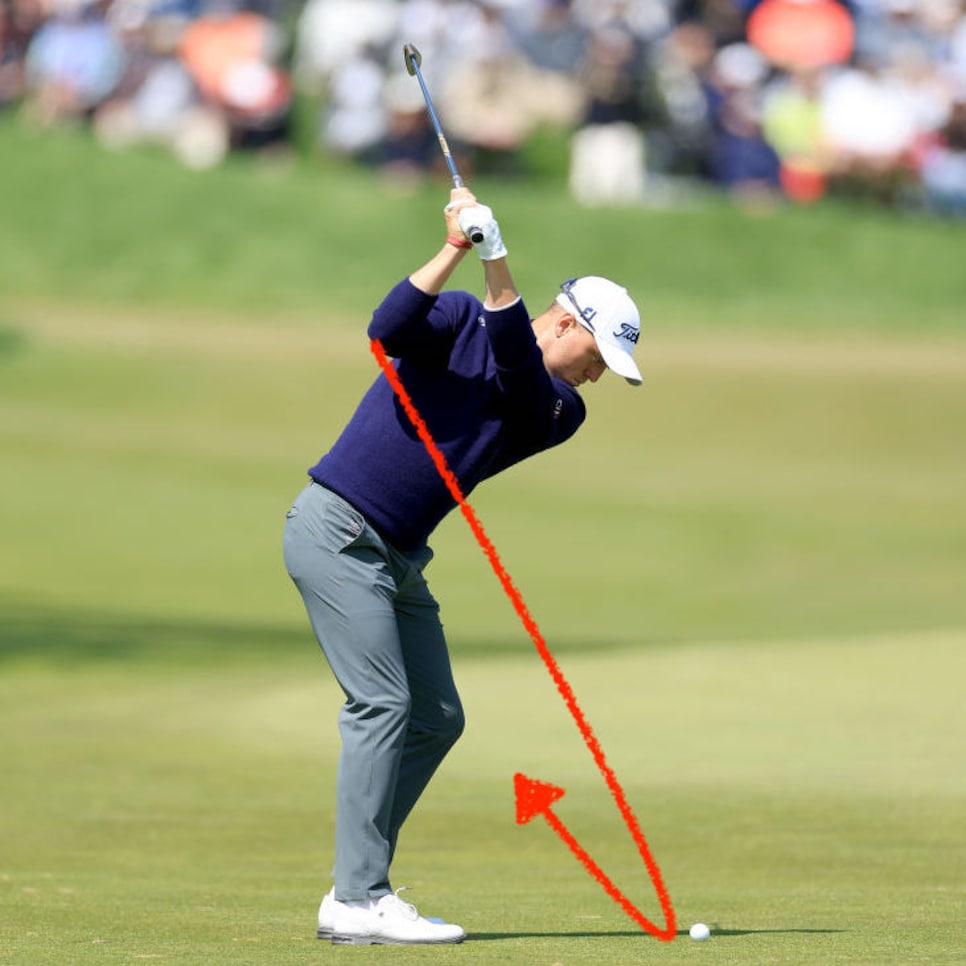 That process helps Block better understand the space between his body, arms and golf ball. Which he says is key to hitting good shots — and avoiding shanks.
"If you watch a lot of the best players in the world, their hands are extremely close to their body at the moment of impact. A lot of the worst players in the world, their hands are far away from their body at the moment of impact."
Whatever the method, it worked. It was a one-and-done shank, and handy drill for the rest of us to store away the next time we hit one.