Rules
Defending champ Alex Cejka disqualified from Regions Tradition for using bad green-reading book—and it's not his first time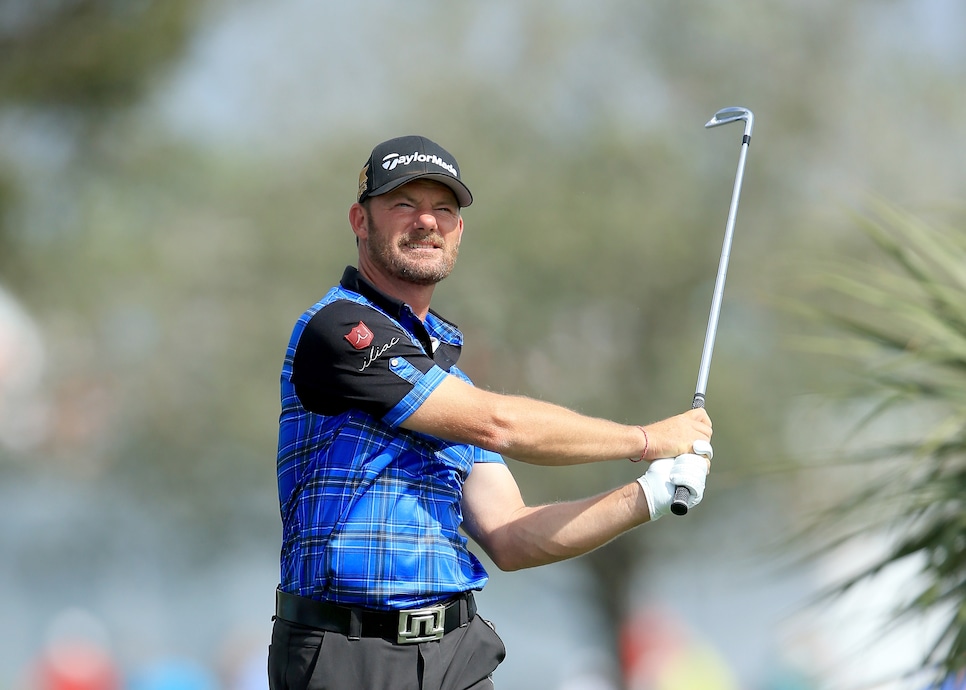 It was a rule change that was considered, voted upon and instituted by the PGA Tour, and it made plenty of headlines over the winter. In December, the USGA and R&A made available Model Local Rule G-11 that allowed governing bodies to limit the detail in green-reading materials. The tour then issued a memo to its players to say it would implement such a restriction starting on Jan. 1, 2022. The Players Advisory Council supported the change.
The purpose of the rule, per the memo, is to "return to a position where players and caddies use only their skill, judgment and feel along with any information gained through experience, preparation and practice to read the line of play on the putting green."
Now, it appears the rule has its first "victim." On Saturday, the PGA Tour Champions media staff noted in its tournament press release that Alex Cejka was disqualified from the Regions Tradition in Alabama after the third round for using "a yardage book that had not been approved for the competition by the PGA Tour Champions Rules Committee."
Cejka, the defending champion in the event, shot 66 in the third round to get to even par after 54 holes—a score that would have put him in a tie for 43rd in the tournament that is a major on the senior circuit. Instead, Cejka, 51, joined John Daly in the disqualication bin. (Daly suffered a DQ on Friday when he didn't sign his scorecard.) There was no immediate comment from Cejka, who won once on the PGA Tour and has two victories on the Champions Tour, regarding his DQ.
After instituting the rule, the tour is providing yardage books that look similar to the old ones, with one difference: They provide only general information on slopes and other features on the greens. The old books had laser readings that noted precise breaks. Players are allowed to use hand-written notes taken by them or their caddies from personal observation.
Strangely enough, this is not Cejka's first dustup with the rules regarding green-reading books. In 2019, he was disqualified after the 14th hole in the first round of the Honda Classic when it was discovered he was using a book that did not fit the "scale" of newly green-reading books. Before that season, the tour limited the size of the images of greens to a scale of 3/8 inch to five yards.
We guess Cejka needs to do a little more reading ... of the rules.