Yes, we realize this year's NBA Finals is a rematch between the Golden State Warriors and the Cleveland Cavaliers. So you could argue that last year was also the most golf-relevant NBA Finals ever. Fine. Go for it. The point is, there are (still) a lot of golf connections with this year's squads – and as golf fans, we're happy to see it. Here's what to know:
Steph Curry is a stick: The back-to-back NBA regular season MVP is also the league's undisputed best golfer. Curry plays to a scratch and he shot a 70 at Pebble Beach in 2015. He's buddies with a lot of tour pros, including Jordan Spieth, who he has a match set up with (getting five shots) this summer. Oh yeah, he's also been on the cover of Golf Digest: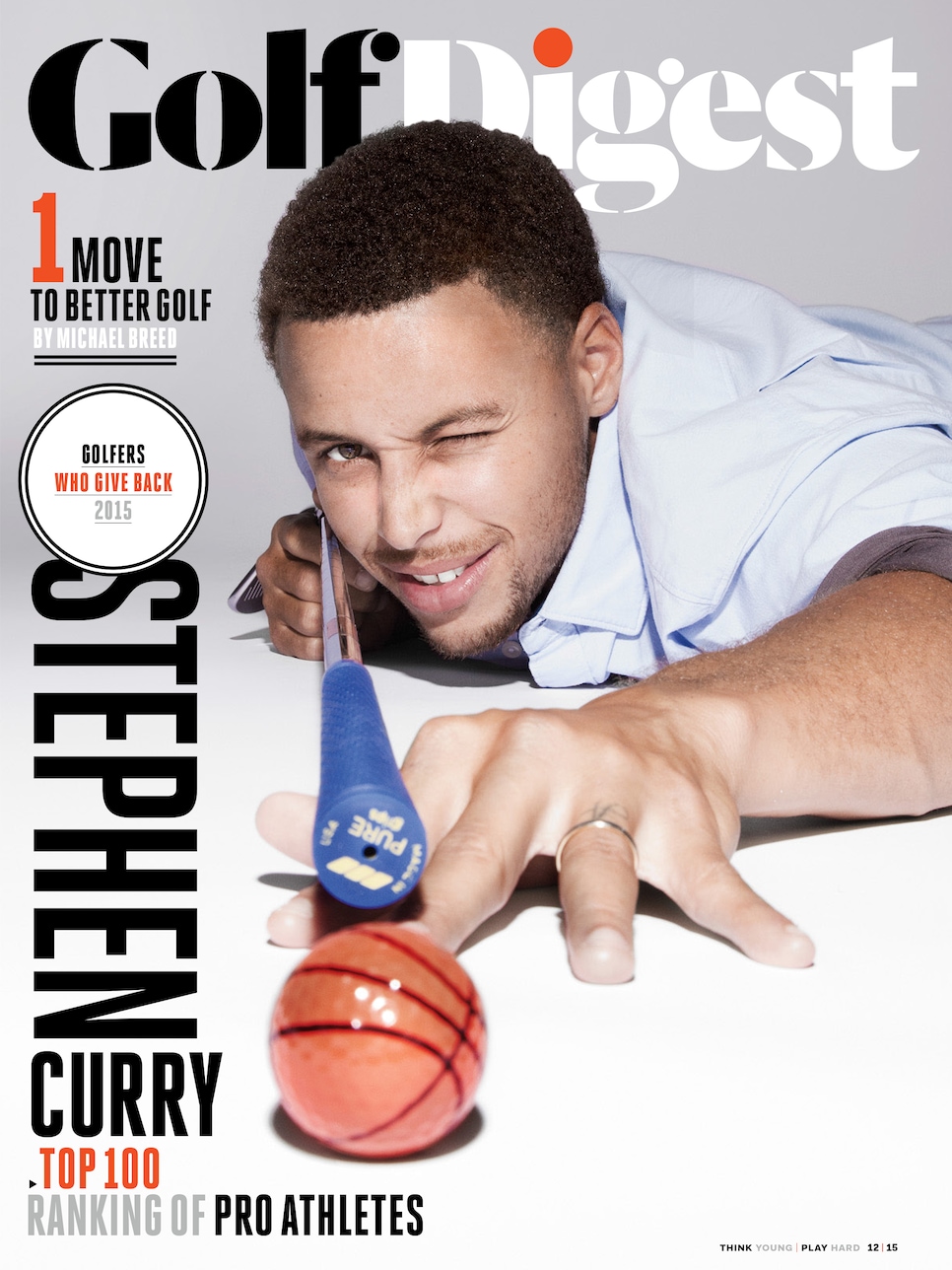 Cover photo by Chris McPherson
Andre Iguodala is rapidly improving: The 2015 NBA Finals MVP told Golf Digest he's gone from a 36-handicap to a 15.2 in the past three years. No doubt, he's been motivated by playing alongside Curry.
Steve Kerr is our favorite NBA coach: For one, he likes that his players are golfers and allows them to use the sport as a way to clear their heads. Kerr is also a great golfer himself (4.5 handicap) and his love of the sport played a role in him taking the Golden State job over going to the New York Knicks. Oh yeah, he also promised Curry and Iguodala he'd get them on Augusta National if they won an NBA title.
Golf helped the Warriors become NBA champs: Curry and Iguodala played golf between Games 3 and 4 of the 2015 Western Conference semifinals against the Memphis Grizzlies. The Warriors were down 2 games to 1, but after the round, played a lot looser and won the next three games to advance.
Golf motivated the Warriors to become NBA champs: Sure, winning a ring is nice, but these guys were playing for a chance to play Augusta National!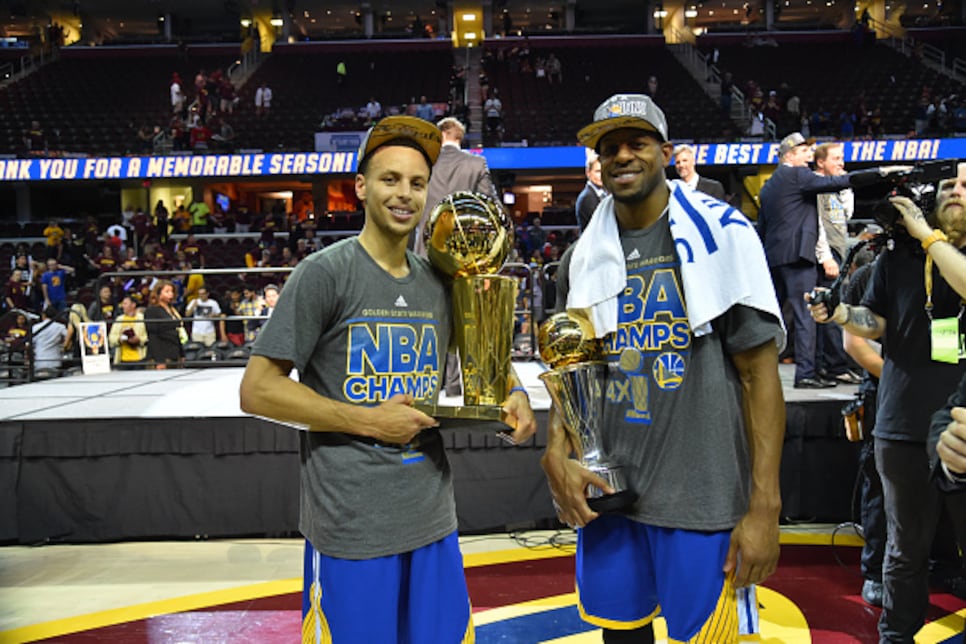 About that trip to Augusta National: Kerr came through on his promise in February and the guys had a great time. Andre Iguodala told Golf Digest all about the trip, including shooting an 86 (See the video above).
J.R. Smith is the biggest golf fanatic in the league: Smith isn't as good as Curry, but no NBA player plays as much as the Cavaliers sixth-man or has as strong of an opinion when it comes to driving range divots.
Smith tries to play every day in the off-season. Sadly, since he's not on the Knicks anymore and he's actually on a good team, that's meant a decrease in his rounds.
LeBron James' golf commercial: The four-time NBA MVP may not play golf (yet), but James showed off his (lack of) golf skills in this 2013 commercial for Samsung with Kevin Hart: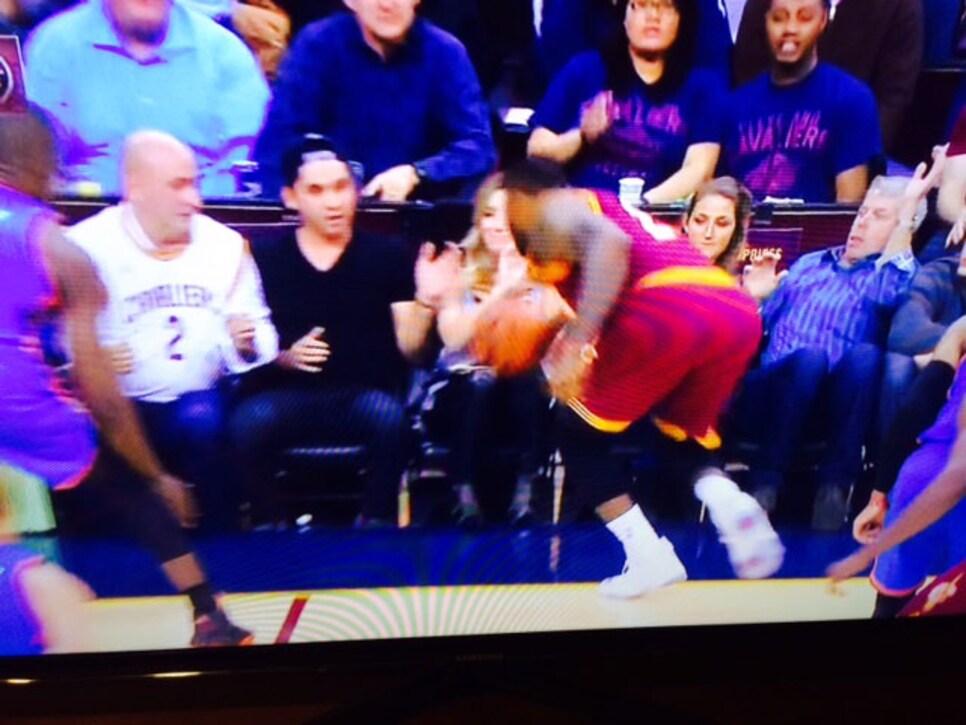 Fortunately, Ellie was fine and told LeBron "we good" the next day. But with the PGA Tour in Ohio this week, there's a good chance that Day, an Ohio resident and big Cavs fan, could go to a Finals game or two. If you do go, Jason, please be careful.