The Loop
9 facts that will cheer up even the saddest of Tiger Woods fans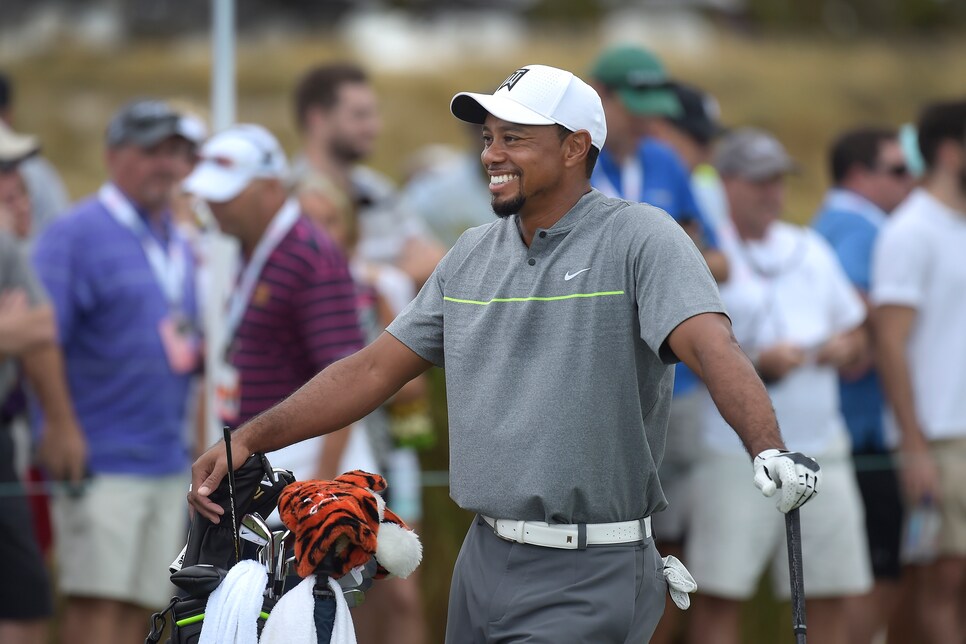 Thursday was tough if you're a Tiger Woods fan. Just two days after finally hitting a couple of golf shots in public, the 14-time major champ announced he had undergone another back surgery. Suddenly, the prevailing thought went from When are we going to see Tiger again? to Are we (gulp) ever going to see Tiger again?
Woods is expected to miss the rest of the season after a fourth operation on his back, but he remains optimistic that this will finally be the solution to the injuries that have plagued him the past few years. "Tiger kind of feels a weight off his shoulders as this is a path to recovery," Mark Steinberg, Woods' agent, told ESPN.
So there you go, Tiger Woods fans, you can rest easy! No? That doesn't cheer you up much in this dark time? Well, here are some stats that should.
There have been 22 majors won by golfers 42 or older.
That's good news for Woods, who will turn 42 in December.
Julius Boros won the 1968 PGA Championship at 48.
FORTY-EIGHT! So Tiger has plenty of time to add to his total of 14.
Tom Watson nearly won the 2009 British Open at 59.
FIFTY-NINE!!! Again, plenty of time.
Vijay Singh won 22 PGA Tour titles after turning 40.
A remarkable 65 percent of Singh's wins, including the 2004 PGA Championship, came after the Big Fijian hit the Big Four-Oh.
Phil Mickelson turns 47 in June.
And do you see him slowing down? OK, so maybe a little, but Phil says he doesn't even think about his age and that he plans to qualify for (at least) the next two Ryder Cup teams. That would put him in his 50s.
But enough about other golfers, if there was ever a time to celebrate what Tiger has already accomplished, it's now. These facts are sure to bring a smile to your face.
Tiger is Hall of Fame eligible in four different states alone
Tiger holds the PGA Tour record with 142 consecutive cuts made.
The best current streak? Brendan Steele with 16. LOL, right?
Tiger has three PGA Tour winning streaks of five tournaments or more
No one else has any in the past six decades.
Since 2014, Tiger has as many back surgeries as top-25 finishes.
Whoops! How did that get in there? Moving on. . .
Tiger has spent 683 weeks at No. 1 since turning pro.
There, that's better. Everyone else during that span has combined for 377 weeks at No. 1.
Get better soon, Tiger. And hang in there, Tiger fans.