Courses
7 travel tips we can learn from this world traveler who has played over 1,000 golf courses (in 45 countries) and a lifetime of great golf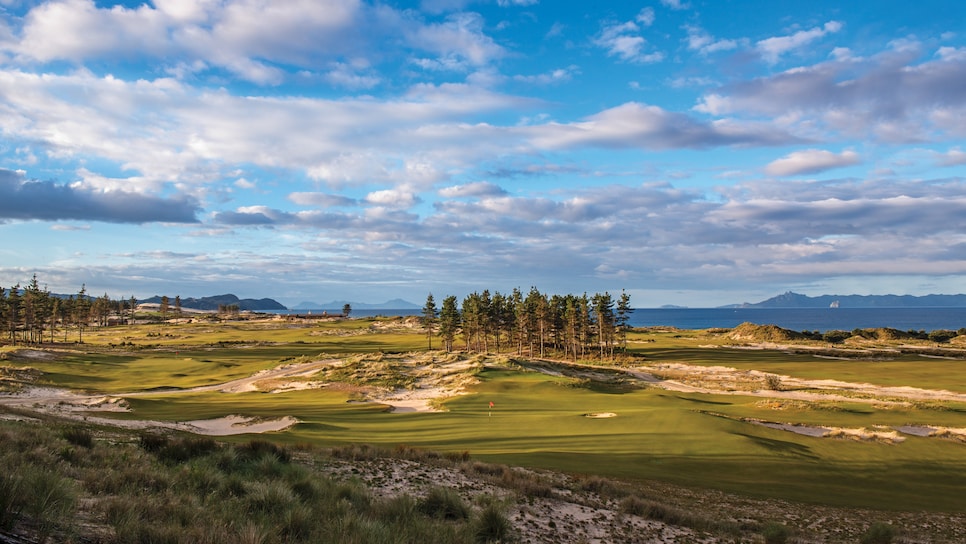 We can all learn something from Paul Rudovsky.
Though none of us will come close to touching his accomplishments -- playing golf in 45 countries, playing every course that has every appeared on a golf publication's World 100 rankings, and every course but one still in existence that has hosted a men's major around the world (the lone holdout being Birmingham Country Club, site of the 1953 PGA, which Rudovsky hopes to play in 2018) -- there is travel advice to learn from Rudovsky, a 73-year-old retired businessman who splits his time between Pinehurst, N.C. and Massachusetts.
Having just played his 1,000th different golf course last month, Pinehurst's new nine-hole short course, The Cradle, Rudovsky is reflecting on his life of golf, which started when he was a 10-year-old camper and picked golf over soccer and arts and crafts.
Sixty years later, Rudovsky (who is now up to 1,009 courses played) has an impressive list of golf stories and accomplishments. We picked his brain to see what we can learn from a life well travelled.
1. Maintaining your health traveling around the world can be tough. One of his biggest keys? Eat the same breakfast—every day. For the past 15 years, Rudovsky starts his day with Fiber One cereal, even when he's traveling overseas. "You're doing things to your body in terms of change when you travel so much, particularly overseas," Rudovsky points out. "So as much as I can eat food that my system is used to, it really helps." On a three- to four-week overseas trip, he will pack six to seven boxes of Fiber One (taking the cereal out of the boxes) to carry him through the trip.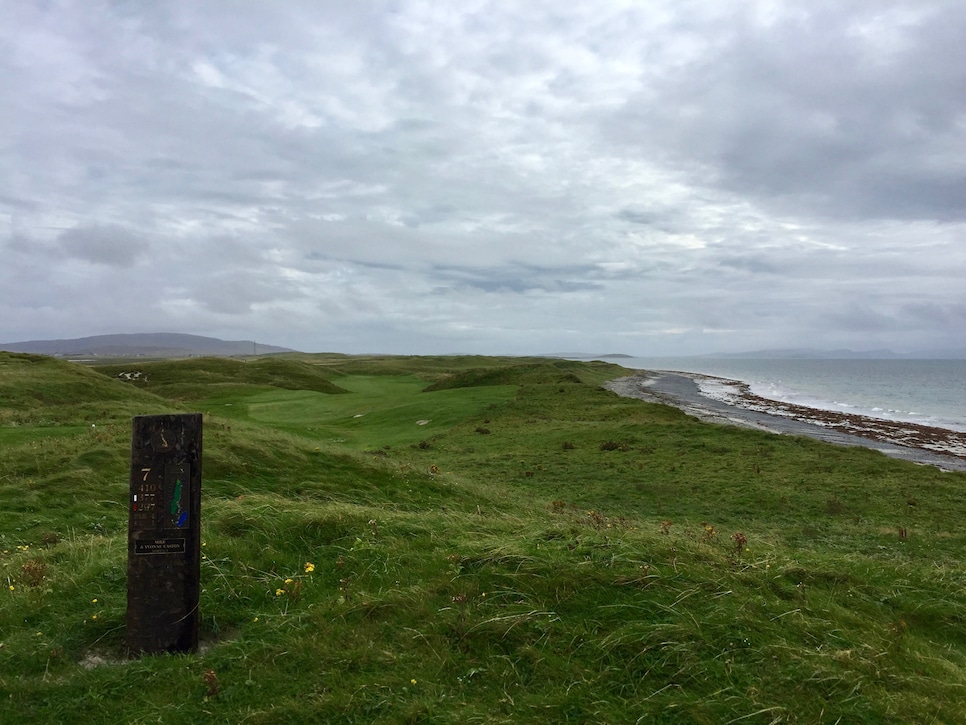 Courtesy of Paul Rudovsky
2. Be ready to embrace an alternative plan. You never know when poor weather, a course's schedule or some unforeseen circumstance might cause you to change a trip. Rudovsky always looks, in the planning stages of a trip, at alternative options -- golf courses, flights, etc. -- so that he's ready for Plan B if he needs to be. Exhibit A: "I was flying from Seoul, South Korea to Bali in November 2015," he says, "when, after an hour of circling the airport in Bali, we couldn't land due to an ongoing volcano eruption on an island next to Bali. So as soon as that announcement was made, out came my laptop to look at alternatives. Eventually, we were sent back to Seoul." He adjusted his plans, and because he had previously made a connection at a top golf course in the Philippines, Wack Wack Golf and Country Club, he called the club, explained his situation and adjusted his travel plans to go to Manila. He teed off the following morning.
3. Planning a golf trip? Don't try to do too much. Stick to your priorities on that given trip. The importance of downtime is crucial to not burning out on a long trip, Rudovsky explains. Instead of cramming your itinerary with sightseeing or eating at every 4.5-star restaurant you've looked up on Yelp, pinpoint the most essential parts of the trip -- and build around those components. One veteran tip: Playing a round by yourself allowing yourself some time to decompress. Rudovsky learned from over-extending himself with meet-ups with friends and rounds with others, that simplifying your plans can be a crucial component: "It's most important to make sure your brain doesn't fry."
Courtesy of Paul Rudovsky
4. Start your list of golf courses played—now, and maintain it for life. Even if you're not pursuing a life of hundreds of courses played, it's a fun way to chronicle your travels, year after year. Rudovsky maintains perhaps the most impressive spreadsheet in golf -- not only the names of every course he has played, but the history of every golf course ranked in a top-100 list by a major golf publication, including Golf Digest's America's 100 Greatest Courses and our World 100 lists, all the way back to Golf Digest's first list -- our 100 Toughest Courses, published in 1966.
5. Do complete research on a destination before traveling there. And not just sight-seeing. Be knowledgable about all the customs of a foreign country. Research the region's biggest holidays and avoid those days. And if others helped arrange aspects of your trip, offer some token of your appreciation. Rudovsky searches for customary business gifts in the country he's traveling to, in order to make sure his gifts are appropriate. "The littlest thing can go a long way." Club anniversary books are great, as are logoed golf balls or ball-markers from a home course. That's an instant connection with someone in a foreign country.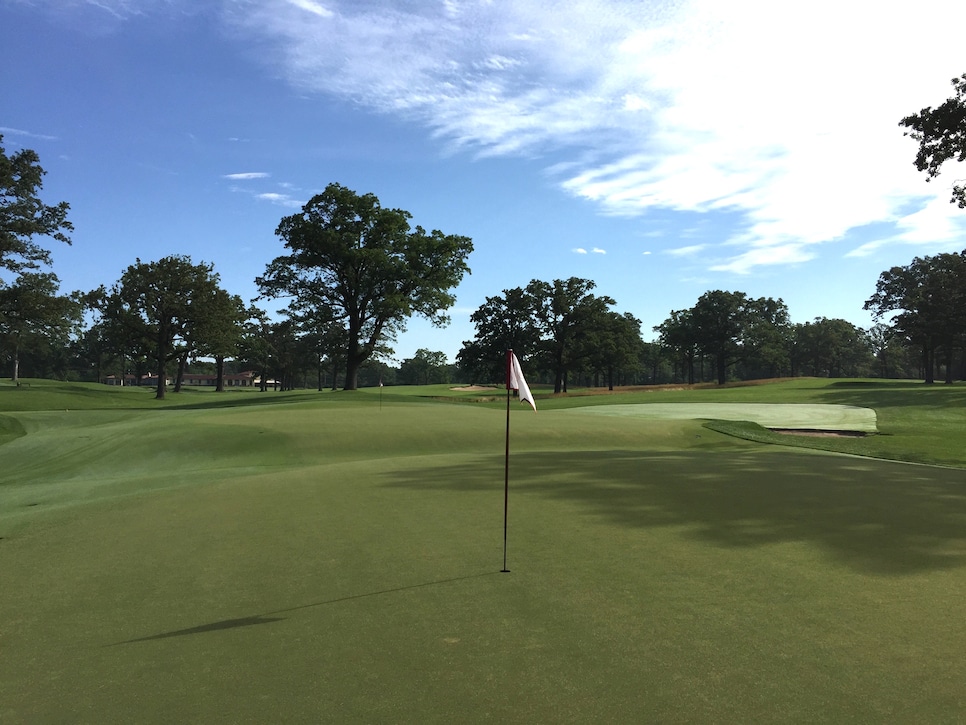 6. Always be on the lookout for a gem. The most rewarding aspect of his travels has been finding a golf course that surprises. "The absolute best part of doing this has been finding hidden gems. It's even more fun than playing a course generally recognized as being great." How do you find a hidden gem? Listen for people telling you: "Oh, this course is interesting," and seek out a course that might not currently be on a top-100 list but has some history. One of Rudovsky's favorite "hidden gem" courses is Palmetto Golf Club in Aiken, S.C. "It has never been on a top-100 ranking, but it's as fun to play and as challenging as any course," he says. "It was originally designed by Myopia Hunt's designer, Herbert Leeds, with sand greens. Then Dr. MacKenzie came from nearby Augusta National and converted the greens to grass, reshaped them, and re-did the bunkers. Plus, it has a Sanford White clubhouse with a golf course on a fabulous piece of property. It's really very enjoyable but not often talked about," Rudovsky says. And on the flipside, embrace a round on a course that doesn't happen to be very good. "Every course has its interesting attributes," he says. "And don't assume that courses not on some list aren't very good. That's how you find hidden gems."
7. A happy wife is key to pulling off trips like this. How does he maintain a great relationship with his wife, Pat? There's always a gift in her future if Paul goes on a long trip without her. And when she goes along, and Paul is playing 36 holes in a day, trips to the spa and other sights are on her agenda. "Pat is a very good player and loves the game as well," he said. "I always try to schedule trips when she is on a trip, even if just for 2 or 3 days. Pat is welcome on all trips, but she's wise enough to focus on the really great and interesting ones."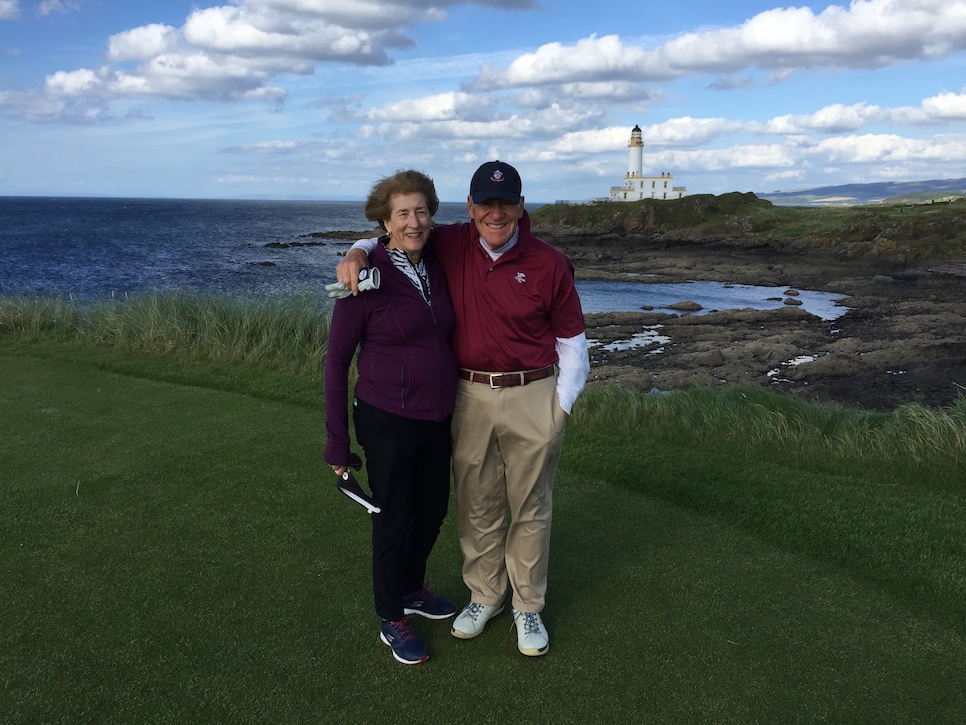 For a kid from Queens, who played most of his golf as a teenager on the muny Kissena Park Golf Course, tipping out at 4,600 yards, it took a trip to Monterey in 1969, and then Scotland in 1970, to develop a passion for course design.
Almost 50 years later, Rudovsky has one of the most impressive lists of courses played that you can find. And a lifetime of stories for his travels.